Despite just passing his teen years, Buriram United and Thailand national team forward Suphanat Mueanta has already been hailed as one of the nation's top footballers.

Suphanat has officially become a keyman for Buriram United. In 25 appearances in all competitions, he has recorded 11 goals and 10 assists. He also is the Thai League 1's top provider as of the time of writing.
Surprisingly, he stands out as a right winger, not a striker. Without further ado, follow along with Main Stand to discover why being a right winger allows Suphanat Mueanta to take his game to the next level. 
Adapting for more game time 
Buriram United hardly change their system, sticking to the 3-5-2 formation, from Attaphol Buspakom's era, the late head coach, to Alexandre Gama's, using three defenders, two wing backs and three midfielders of which one is an anchor while the other two can play in both defense and attack, such as Ko Seul-ki, Jakkaphan Kaewprom, and Suchao Nuchnum.
In attack, they maintain a front two, who usually are foreign-quota players along with Thai poacher Supachai Chaided, resulting in a smaller chance for other local players to receive substantial game time. 
However, since the arrival of Japanese head coach Masatada Ishii in December 2021, Buriram United have changed to the 4-4-2 formation, using wingers to score goals apart from two strikers up front. 
In this setup, Suphanat Mueanta plays on the right which is different from his ideal position in his academy days. But with hard work and flexibility, he has become a regular starter.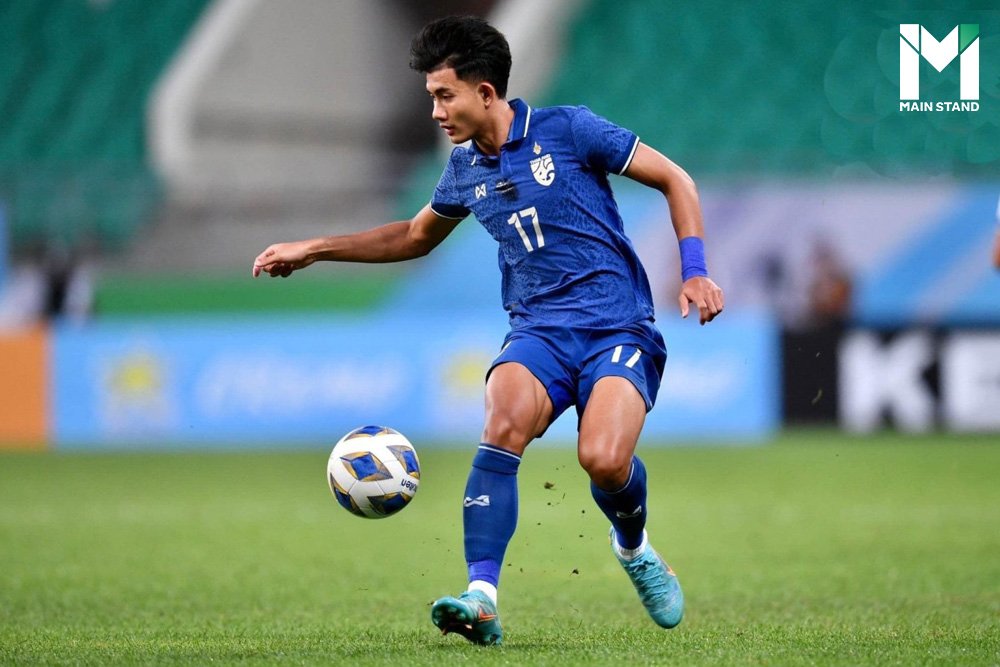 "Honestly speaking, I'm not used to playing as a right winger, but I try to improve my skills to be a notable player in this position," shared Suphanat. 
"Regardless, I'm ready to play in any position, not just as a striker."
So far, Suphanat has bagged 11 goals and 10 assists in 25 appearances this season, as a right winger.
Worawut Srimaka, a former U-23 Thailand national team head coach and the current head coach of Thai League 2 club Kasetsart FC, coached the 20-year-old in the recent 2022 AFC U-23 Asian Cup.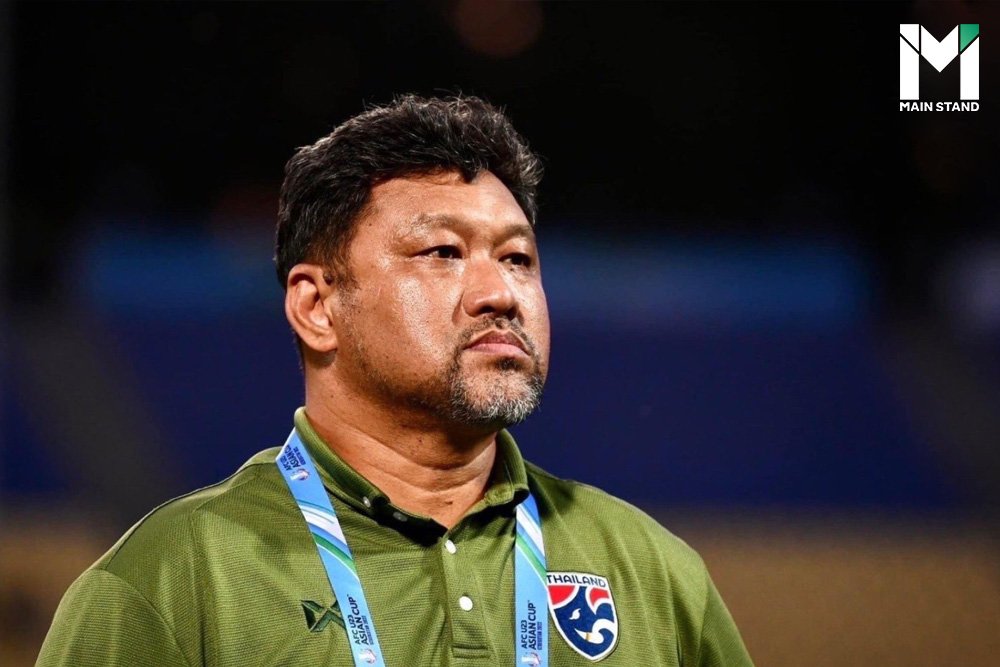 Regarding Suphanat playing as a winger, he shared: "Actually, it's good for Bank (Suphanat) to play right wing as it means more appearances. There are plenty of strikers at Buriram United, so it is even harder for him to win the no. 9 position.
"Regular appearances are better than being substitutes. The more you play, the faster you progress especially the rising stars."
More space and time to operate 
Unquestionably, forwards play the biggest role in scoring goals. But once they are marked, the team's chances of winning significantly decrease. So many sides pin their hopes on other offensive players like wingers and midfielders to chip in with the goals. 
The Thunder Castle also had trouble beating opponents with strong defense, so a winger like Suphanat has become the side's secret weapon.
In the round of 16 in the 2022-23 Revo League Cup against Muangthong United, the defenders were worried about marking strikers such as Supachai Chaided and Lonsana Doumbouya, leaving gaps on the wings for Suphanat to roam around.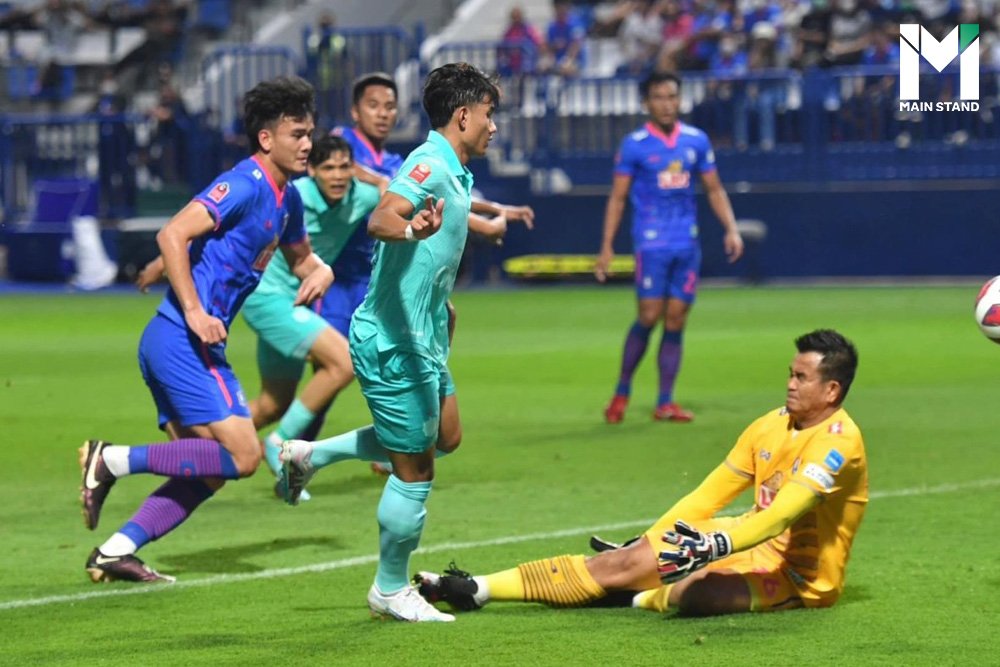 He exploited this all game long before recording a goal and an assist to propel Buriram United to a 2-1 triumph over their archrivals. 
Also, during the match against BG Pathum United, with most of the defenders paying attention to the players inside the penalty box, Suphanat had time and space to operate on the right side before maneuvering inside to score a brilliant solo goal that secured Buriram United a 2-0 victory. 
Couple his lethal pace and gaps to run behind out wide, Suphanat's 10 assists thus far have predominantly come threading a pass in from the right side of Buriram's attack. 
"Bank (Suphanat) can play any position as he possesses excellent techniques and can brilliantly read the game," said Worawut. "But as a winger, he is less likely to be marked, unlike forwards, allowing more space to score or create goals." 
Although many are concerned that Suphanat playing as a winger will be detrimental to Thailand's hopes of finding Teerasil Dangda's replacement, Worawut believes he's still an effective attacker regardless of where he plays. 
"Whether as a winger or a forward, he is an offensive player who can play across the attacking line," shared Worawut. 
"Yes, the stats are impressive as a winger, but he's played as no. 9 for the Thailand youth teams and is flexible enough to shift inside to a central striker when needed." 
A chance to move abroad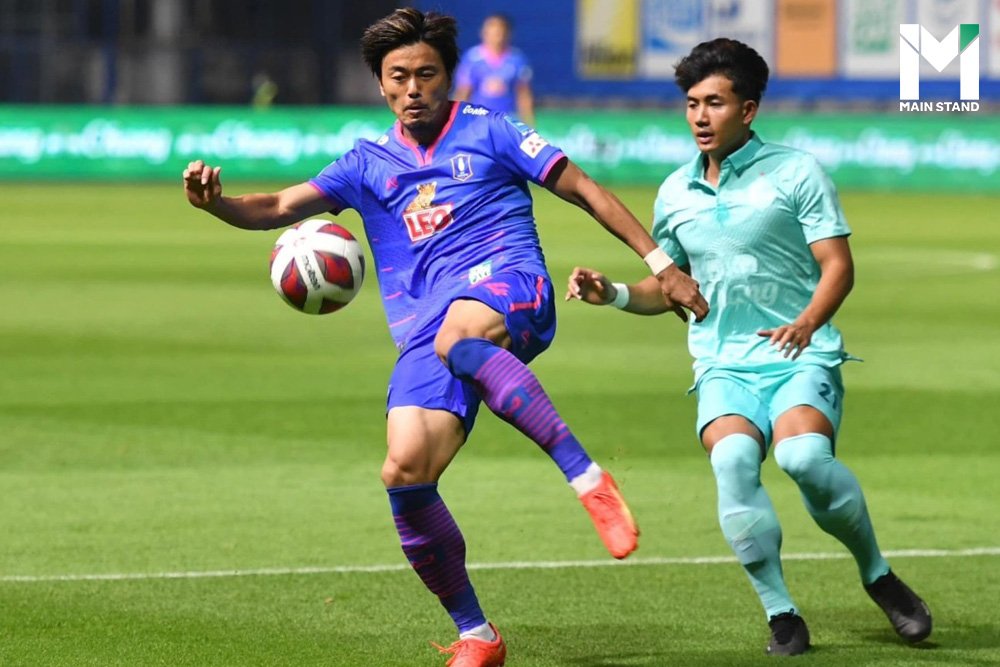 Newin Chidchob, Buriram United's president, revealed on Beyond BallThai Talk EP.9 that he strongly believes the sky's the limit for Suphanat Mueanta and that the wonderkid can be the first Thai footballer to play in the English Premier League.
Suphanat was one of four Buriram United players sent to Leicester City over the winter to hone his skills. 
"Suphanat's now had to training sessions as Leicester City," revealed Newin. "The club have sent me the progress reports and Suphanat stands out from the rest of the group. 
"He's just turned 20 and is already one of the best players in the U-23 side during training. 
"I've talked to Top (Leicester City chairman Aiyawatt Srivaddhanaprabha) regarding Suphanat's chances of becoming the first Thai player to play in the English Premier League. 
"I haven't thought about selling him at the moment. All I have been focused on is how Thai footballers can make their names (in the English Premier League)."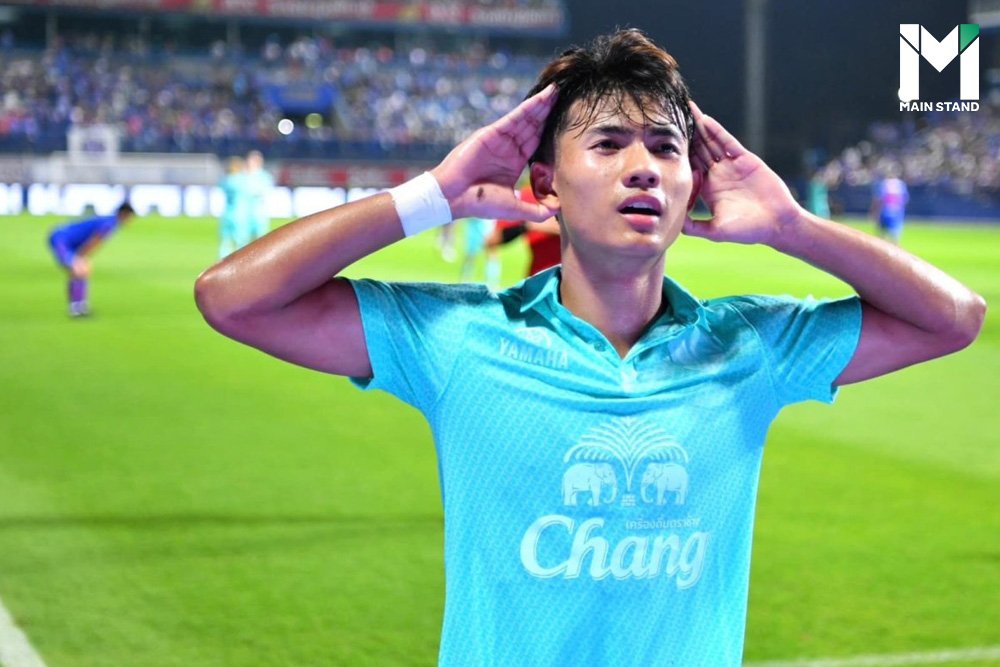 There's no doubt that Suphanat has the world under his feet. Dubbed two years ago by Goal.com as Southeast Asia's no. 1 wonderkid, the phenom attacker has lived up to all the hype surrounding his name. 
His deadly technical ability, speed and finishing ability combined with his effectiveness out wide have made him a generational talent. 
Should he continue his beast-like form, Thai football fans could see Suphanat gliding past defenders in the J. League, K. League or top European leagues in the near future.