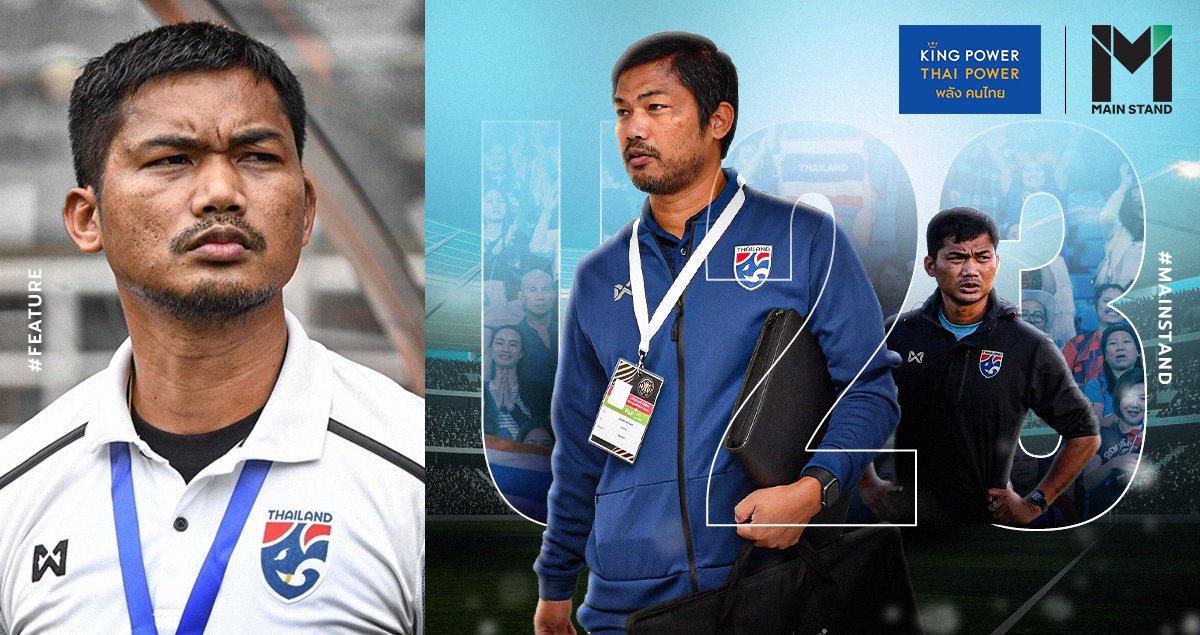 After guiding Prachuap FC to a great escape in the Thai League 1 last season, head coach Issara Sritaro is back in the Thailand national team setup, ready to atone for past mistakes and take the U-23s to compete against Asia's best.
Despite the significant role he has taken up in Thai football over the past few years, surprisingly little is known about the 43-year-old tactician. 
One of Thailand's few Pro License coaches, he has been through some major ups and downs throughout his coaching career, which already spans over a decade. 
Issara was chastised after failing to qualify for the Asian Cup with Thailand's U-19 side in 2019. However, now helming a cohesive, spirited, and immensely entertaining U-23 squad, he could be on the verge of redemption.
What is the backstory behind one of Thailand's most consequential coaches? And how far can he take the Young War Elephants? Find out on Main Stand. 
The early days 
Issara isn't known for his exploits as a player, but he was actually a part of Thailand's first-ever U-17 World Cup campaign in 1997. 
He had a fairly modest playing career, featuring for sides such as Siam Navy FC, Krungthai Bank, Thai Farmers Bank, Suphanburi, and lastly Chainat Hornbill, which was newly formed at the time of his arrival.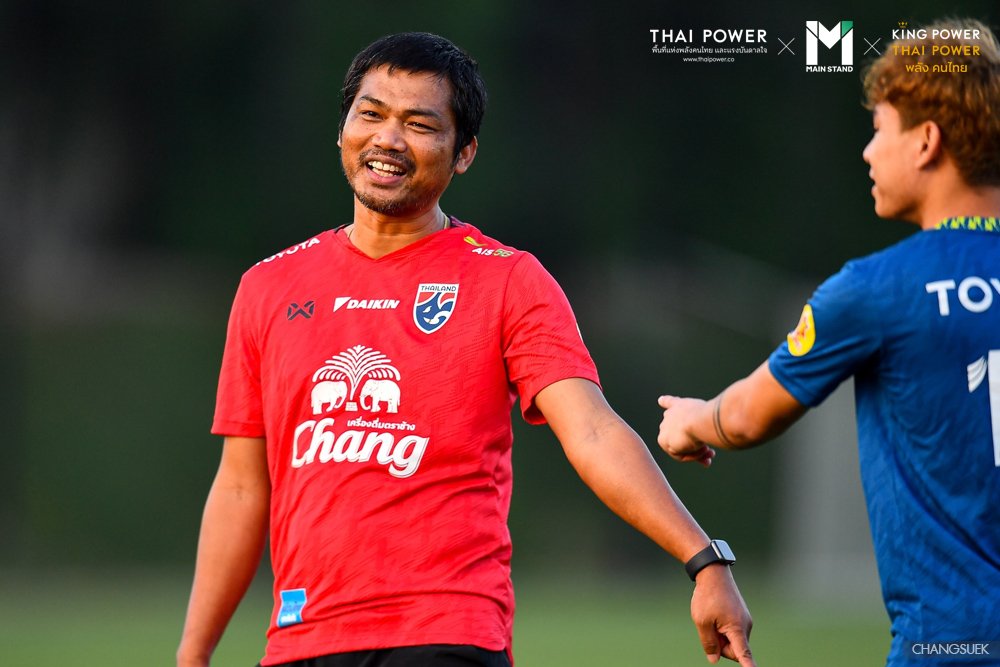 He called time on his playing career when he was appointed manager of the new club in 2010, aged 30 years old. He took charge of the Hornbills in the third tier of Thai football and led them to successive promotions - an admittedly common feat back then - to participate in the 2012 Thai Premier League. 
Unfortunately, upper management deemed him unfit for the top-flight job and replaced him with experienced coach Surachai Jaturapattarapong. 
The young manager would be back in the hot seat in 2015, taking on a short and ill-fated spell with Army United, also in Thailand's premier division before returning to coach Chainat. He would preside over 13 matches at the club, winning just four of them before being replaced. 
The U-19 disaster
Struggling to make his break in the Thai League, Issara turned his attention to the national team setup, first as an assistant coach for the U-23 side, before being made head coach of the U-19 squad in 2018.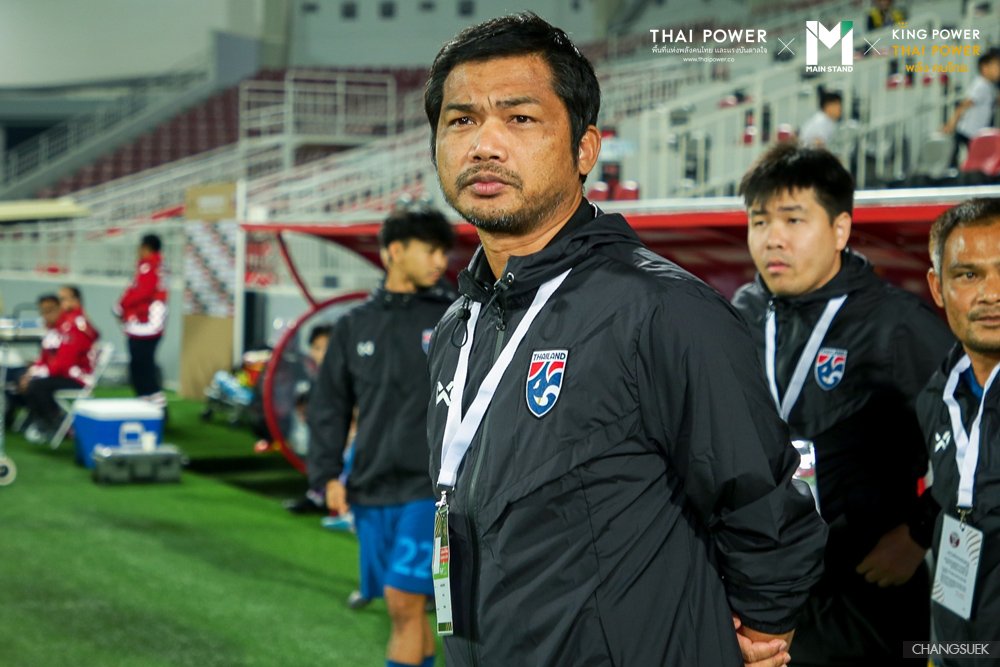 Boasting a team with the likes of Suphanat Mueanta and Channarong Promsrikaew, the Young War Elephants were drawn into a group against Malaysia, Cambodia, Brunei Darussalam and the Northern Mariana Islands for the AFC U-19 Asian Cup 2020 qualifiers. 
Many Thai fans expected to top the group in what could have been an ideal showcase for the teams' many talents. Instead, it turned out to be a horror show for the new boss. 
After managing 9-0 and 21-0 wins over Brunei and the Northern Mariana Islands respectively, the side came unstuck against hosts Cambodia, losing 2-1 in a campaign that became famous for the emergence of their young star Sieng Chanthea. 
Everything was then riding on Thailand's final match against Malaysia, but unfortunately, Issara's boys couldn't find the net and succumbed to a 1-0 defeat. 
With the talent at his disposal for the tournament, the blame fell squarely at the feet of the coach, who was ridiculed for his failure to get past what the Thai public deemed to be fairly beatable opposition. 
When Thailand's senior team was already losing ground to their rivals in Southeast Asia, this elimination amounted to a disaster for the country's football setup. 
The U-19 Asian Cup didn't end up taking place the following year due to the outbreak of the COVID-19 pandemic, but the damage had already been done. 
The great escape 
Despite the disappointment, Issara managed to keep his place in the Thai national team setup, working as an assistant to head coach Akira Nishino for the senior side, along with Totchtawan Sripan and Anurak Srikerd.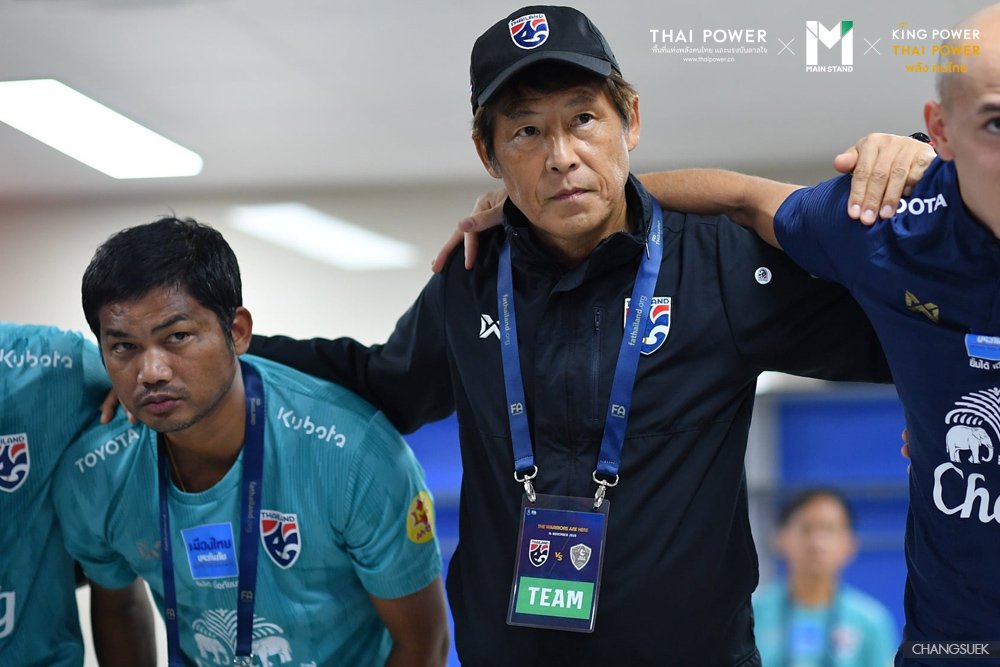 Things started brightly under the Japanese boss, but a series of behind-the-scenes errors saw them defeated by the UAE, Vietnam, and Malaysia in the 2022 World Cup Qualifiers Asian zone, once again marking the decline of the War Elephants' regional dominance. 
The disappointing showing saw Nishino dismissed from his post, along with most of his coaching staff. Issara was tapped by relegation-battling Prachuap FC to help turn their season around and guide them to safety. 
    
The Killer Wasps were languishing in the drop zone 13 games into the campaign when Issara replaced head coach Masami Taki. They were on a run of five straight defeats and heavily tipped to end their four-year spell in the top flight. 
The Thai boss had to wait until his sixth game in charge before finally picking up a win, a narrow 3-2 victory on the road against Nakhon Ratchasima. By then, many thought it would already be too late for the side to turn things around. 
However, a great escape was on the cards, and the Killer Wasps went on to sting league leaders and eventual champions Buriram United on their own turf, coming from behind to win 2-1. They followed that up with a 1-0 victory over Champions League-chasing Bangkok United, a pair of results that would see Issara crowned Manager of the Month for February 2022.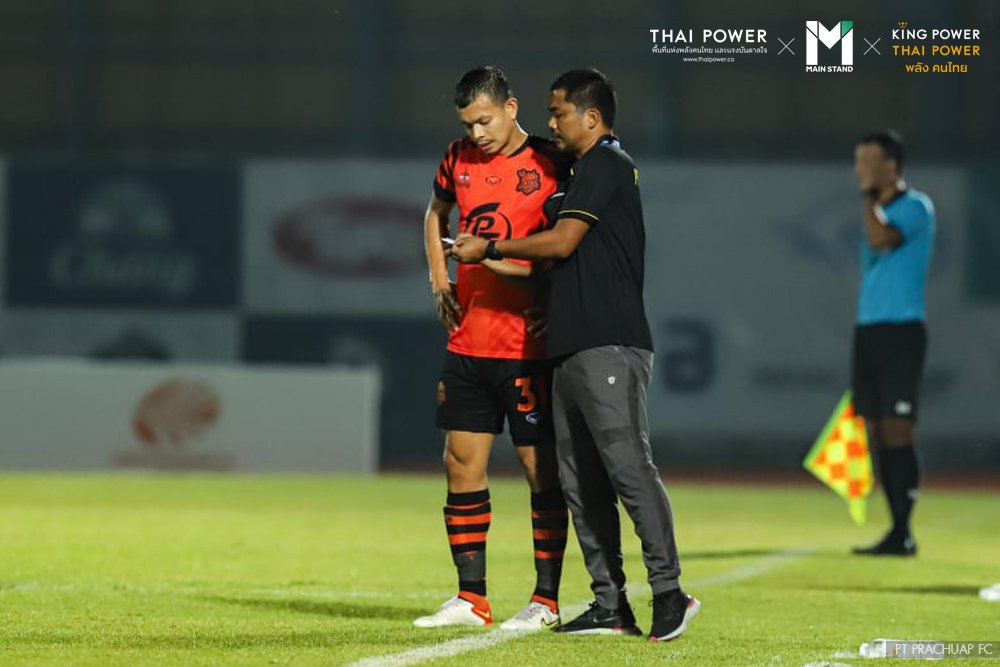 They then beat Port, Rachaburi and fellow relegation rivals Chiangmai United, finally breaking free of the drop zone. 
Things threatened to unravel when the side inexplicably lost 7-2 against an Ikhsan Fandi-powered BG Pathum United, which triggered a run of defeats until the end of the season saved by a solitary draw against Police Tero. 
Nevertheless, their February surge would prove enough. They managed to survive by a solitary point while Chiangmai United, Samut Prakan City and Suphanburi dropped down to the second tier. 
The Olympic dream
Expected to extend his stay at Prachuap, Issara was instead called to coach his U-19 generation once again (born 2001-02), who have graduated to become the U-23 side. 
Now replacing coach Worawoot Srimaka, Issara will be targeting the U-23 AFC Asian Cup in 2024, which comes with the possibility of qualifying for the Olympic Games in Paris that same year.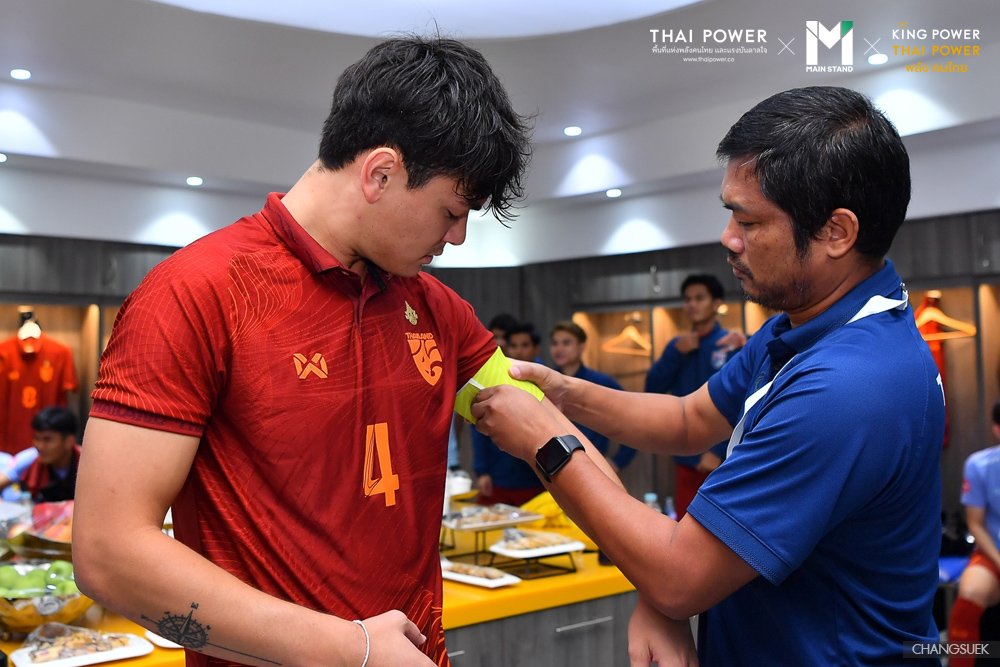 Unlike Worawoot's squad, which cobbled together a group of players that had never played together previously, many members of Issara's current squad have worked with him in younger age groups and look like an incredibly cohesive unit. 
Issara has also caught the eye for being incredibly detailed. After his side played a friendly against Laos' senior side back in December, he reportedly sent his players "homework" to study ahead of the Doha Cup 2023 in Qatar the following March. 
The results were plain; the side looked incredibly disciplined in defense and fluid in transition, hallmarks of a well-coached unit. 
The Young War Elephants ended the friendly tournament with a win against Qatar, a draw against Saudi Arabia, and a tightly-contested defeat against Kuwait in the third-place playoff match - overall a fairly decent showing.  
"We were brave in playing out from the back, and have greatly improved the quality of our game overall," coach Issara explained when asked what went well at this most recent international break. 
But as one would expect, there are still areas where this young team needs to improve before they're ready to take on the continent's best. 
"We need to press more effectively and be more dangerous on the counterattack," Issara reflected. "Generally, we need to be stronger in our transition game."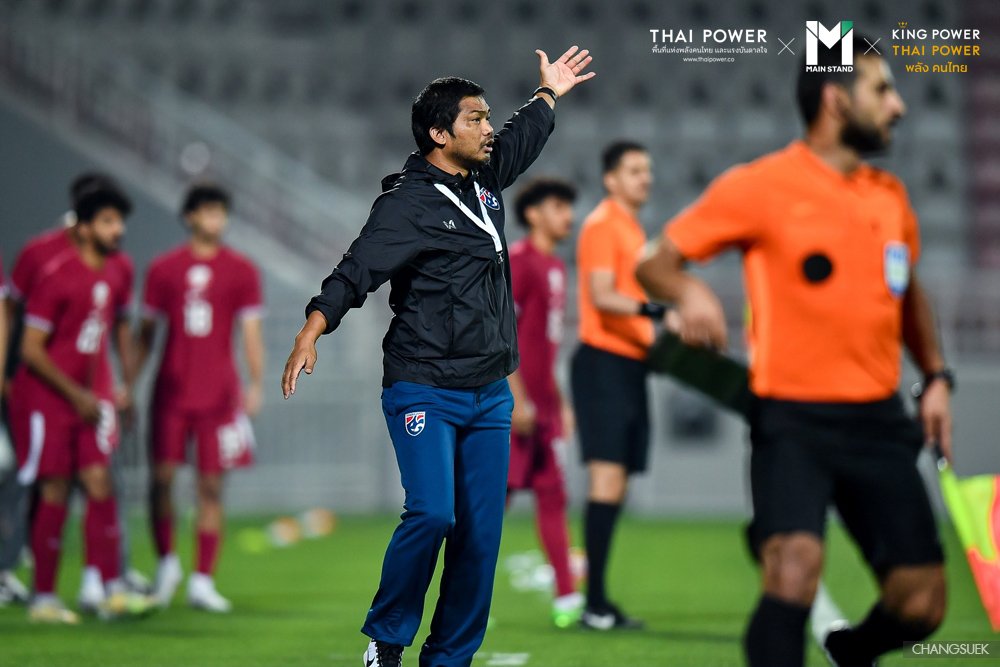 Having a clear vision of football with the players already buying in will be incredibly useful for Issara as things start to ramp up for his side. 
The 2023 SEA Games this May will be a nice introduction before competitive football starts for the AFC U-23 Championship in September. 
The side will need to book their place in Qatar the following January, and if they reach, will need to be semi-finalists to reach the end goal: a maiden appearance at the 2024 Summer Olympics in Paris.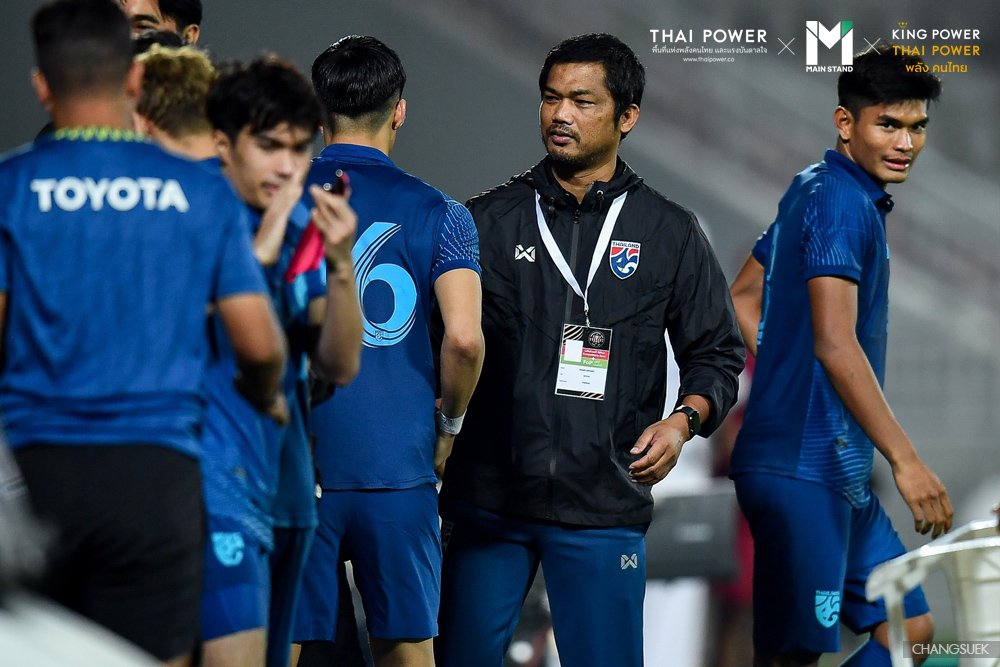 However, the head coach remains squarely focused on his next task, which will take place in two months in Phnom Penh. 
"We want to win gold at the SEA Games 2023 and are hoping to call up our strongest squad," coach Issara revealed. 
"We should be able to call up 80% of our ideal squad, depending on the situation in the Thai League. We see this as an important opportunity to develop our team." 
Although the Thai FA's decision to appoint Issara Sritaro at the helm of the U-23 side raised many eyebrows, the head coach's attention to detail and tactical nous have slowly been turning doubters into believers. 
After only a few months in the job, Issara has already given Changsuek fans plenty of reasons to be excited about what lies ahead. He has built a side that doesn't fear anyone on the continent, and with the organization and discipline to back it up. Now only time will tell how far they can go.