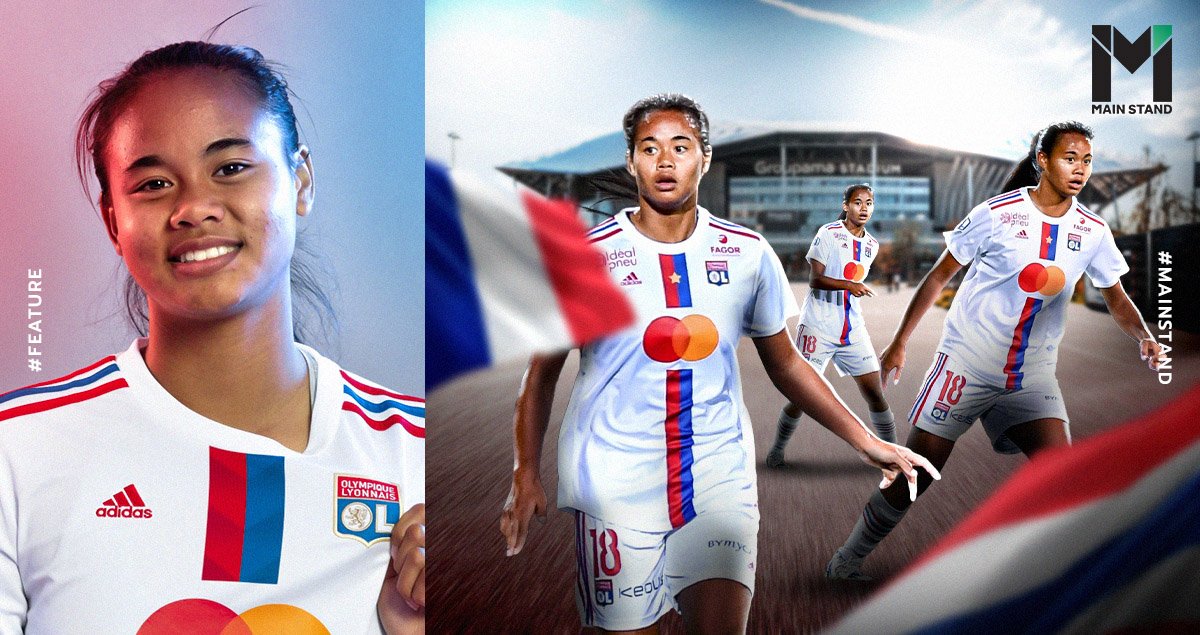 Thai football fans have become accustomed to recruiting stars from the country's European diaspora. 
The recent men's U-23 team recently featured six players who were either born or grew up in Europe. Meanwhile, players like Manuel Bihr, Charyl Chappuis and Philip Roller have become stars for the senior side. 
On the women's front, former national team Thai-American striker Miranda Nild was a key player for the Chabakaew, scoring a stunning 15 goals in 20 appearances after making her debut in 2017. 
However, if she chooses to represent Thailand, it's hard to argue that Alice Sombath isn't the country's most exciting prospect yet. 
At just 19, the young right back already has the biggest prize in club football in her locker and is becoming an integral part of a team set to win many more trophies. 
Join Main Stand as we learn the story of Alice Sombath, the first Thai player to win the UEFA Champions League. 
Falling in love with football
Alice Sombath was born in 2003 to Thai parents in the southern suburbs of Paris, France. While it is the only home she has ever known, she retained strong connections to her parent's homeland. 
"I do have a lot of family from Thailand since both of my parents are from there," said  Alice, speaking through a translator. 
"Most of my family are from Bangkok and Chonburi. 
"I haven't been there for a while because of how busy I've been with football, but before I would go every year or so to see my grandparents and things like that." 
Unsurprisingly, Alice was surrounded by football from a young age.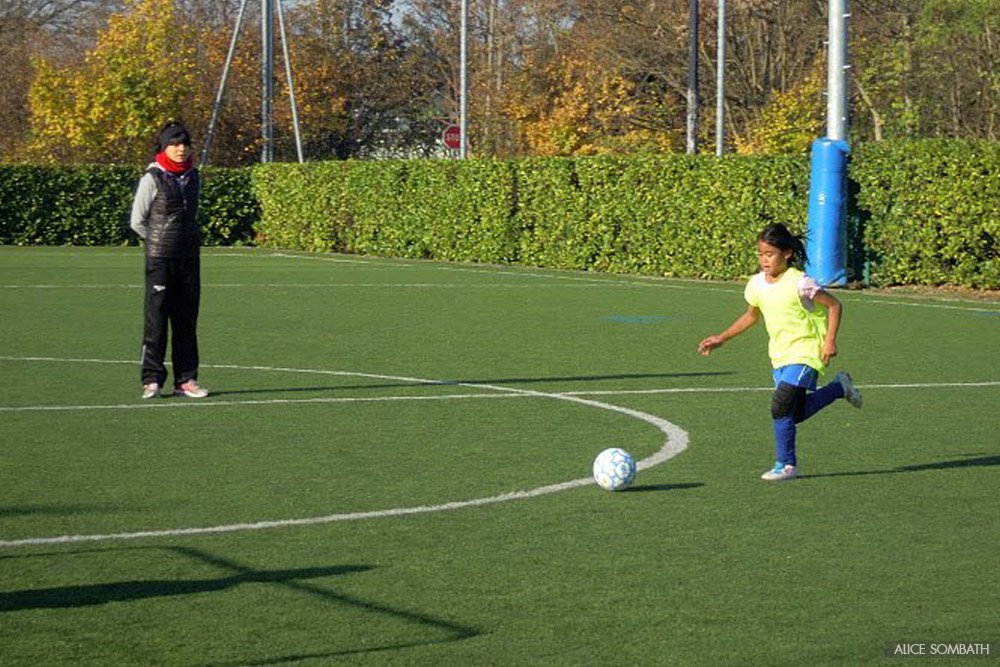 "My first interest in football started around eight and it was because I would watch my older brother play," she explained. " He was playing in the local club, and we would watch him play games and in training."
"I started to like the sport, and began to play on my own; first at school and then eventually with a local club." 
With her family's support, she could fully invest herself in the sport. 
"My dad took [football] seriously and always took me to training and matches," she recounted. 
"My dad used to watch a lot of football on TV, so my older brother and I started to watch as well.
"It was never crazy excessive, but it definitely contributed to starting my love for football."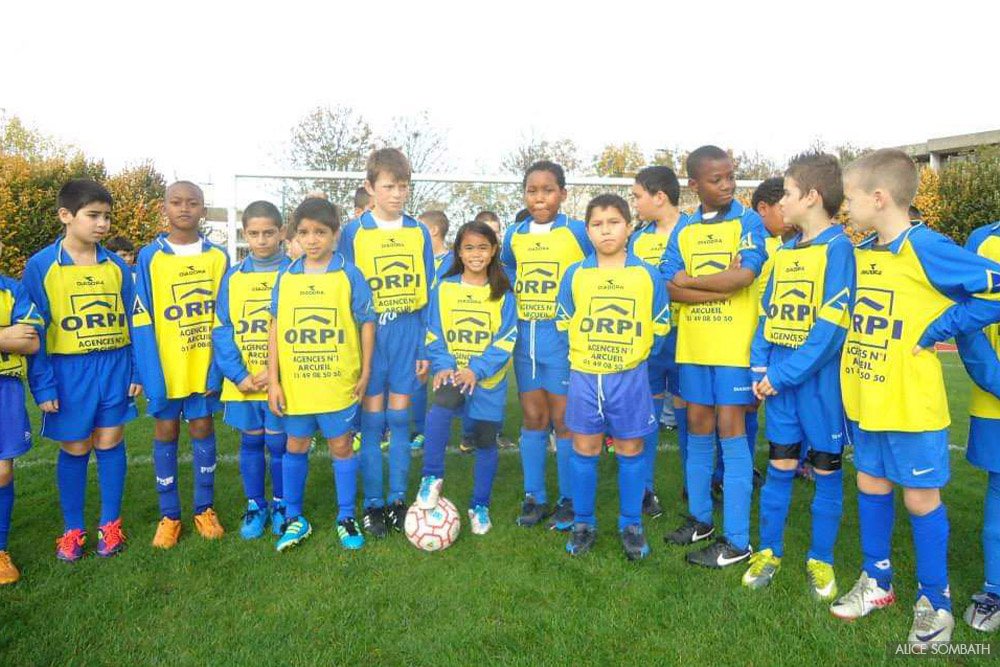 Alice didn't just discover her love for the sport; she soon realized she was really good at it. 
"Honestly, I realized quite early that I might have the chance to be a professional," she admitted. "When I was playing in the local club, I would often play with boys. 
"Doing so helped me realize that I was actually pretty good." 
Alice would take a huge commitment to make her dream of professional football a reality, but the opportunity soon came when one of the biggest names in world football came knocking. 
Path to the pros 
After two seasons at her local club, Alice caught the eye of Paris FC, and joined the academy setup aged 10. Even here, she would regularly feature for the boys' squads and establish herself as an excellent player. 
After a few years of honing her craft, she would step up to one of the biggest clubs in football, Paris Saint-Germain. 
"Since I got into the PSG academy quite early, it allowed me to mature and develop my game pretty early," she explained. 
"As a world-class academy, there's an impressive structure in place. 
"Whether it's the medical aspect, training aspect, or school aspect, everything is made in a way so that you can only improve.
"Of course, being in such a big club, there are outstanding players around you, and I was able to improve because of that."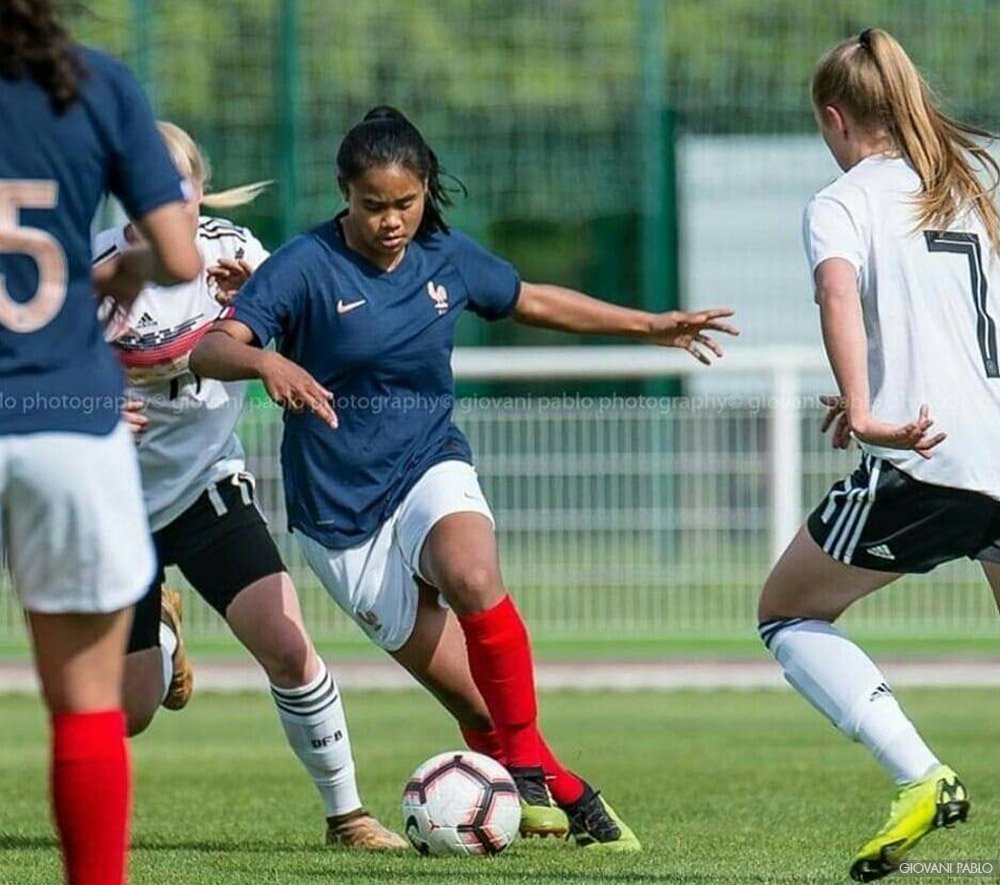 And improve she did, earning a call-up to the French U-16 national team in 2019 before winning the U-19 national championship that same year. Already a key squad member at 15, she established herself as a precocious talent. 
Given her achievements, it was possible that a pro contract was coming up on the horizon. 
In men's football, PSG have become the dominant force in France. However, in the women's game, they have remained second to Olympique Lyonnais, who had won 13-consecutive league titles by 2019. 
Lyon also had seven representatives in the women's World Cup team that year, compared to PSG's three.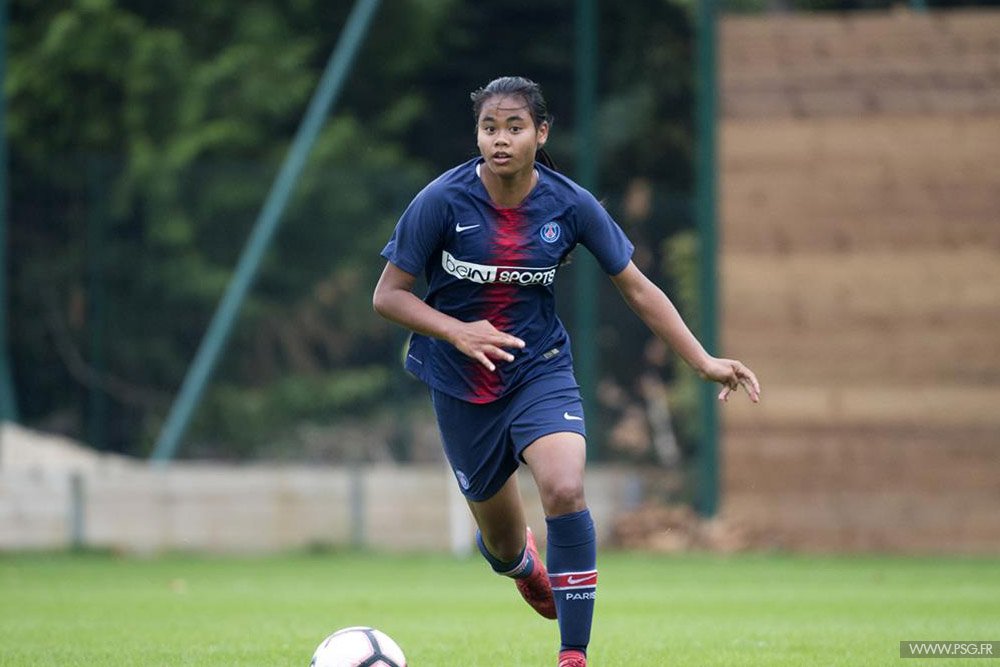 Having grown into one of the country's best young talents, it was no surprise that Lyon was interested in Alice Sombath. 
"One year before I signed for Lyon, they approached me already," she revealed, explaining how she made first contact with the French champions in 2019. "However, I thought it was too early to make a move, so I turned it down." 
Hoping to jump to the first team with PSG, she continued her journey with the club. 
But when Lyon returned with the offer of a pro contract just one year later, she couldn't refuse a move anymore. 
"A year passed and Lyon approached me again, though this time with a professional contract," she recalled. "I was very interested and happy to start discussions.
"Meanwhile, PSG was taking a bit of time to make an offer, which convinced me to go to Lyon because the discussions were more serious and productive." 
The pinnacle of club football 
Alice signed on the dotted line for Lyon in 2020, thus earning her first pro contract at 16.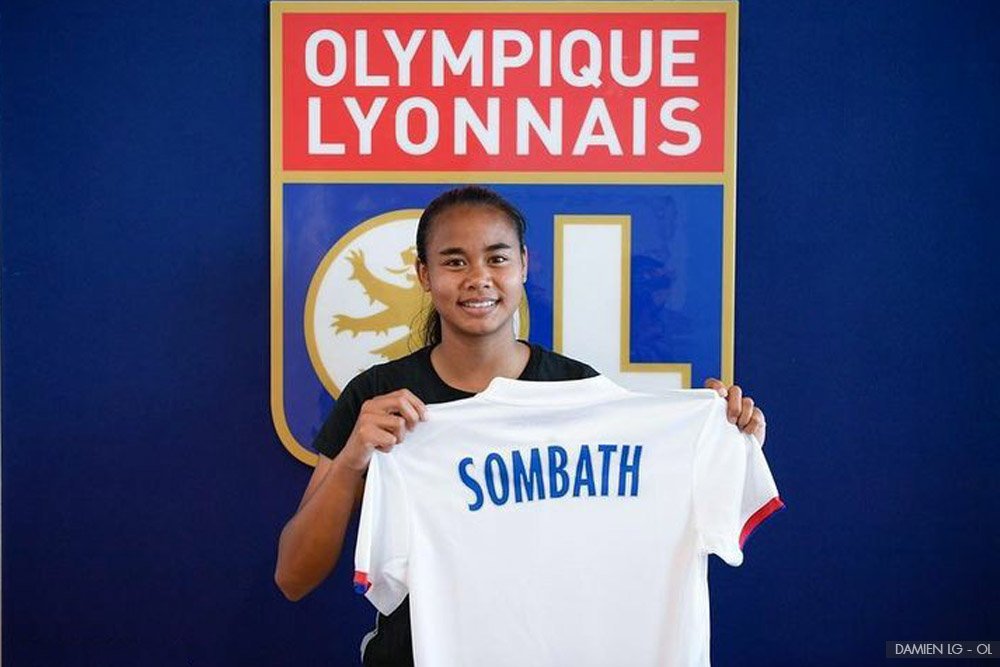 Her departure was a significant loss for the Parisiens, who viewed her as one of the brightest talents in the academy. Moving to Lyon, along with teammate Vicky Becho, was said to have annoyed the club's famous sporting director Leonardo.  
That same year, however, PSG would win their first-ever league title, beating Lyon by a solitary point after 20 wins and two draws in their 22 matches. 
Alice would continue starring in Lyon's academy that campaign and worked her way into the French U20 national team. 
Her performances earned her a place in the senior squad for the 2021-22 season. The promotion meant she now shared a dressing room with some of the greatest players in the world, such as France national team captain Wendie Renard and former Ballon d'Or winner Ada Hegerberg.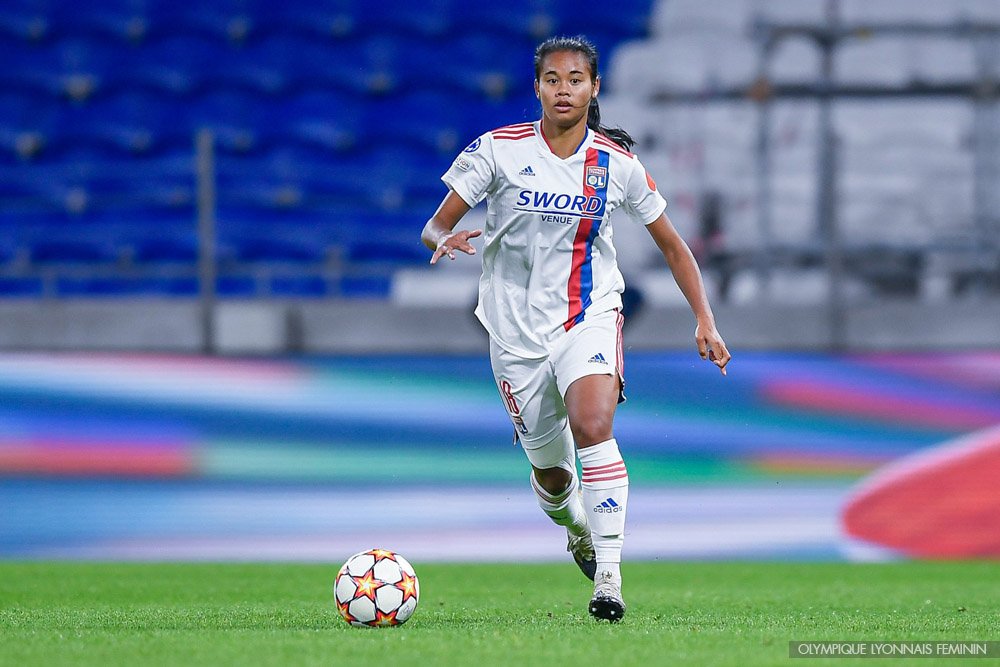 "I'm lucky to have had the chance to play with some of the best players in the world," Alice reflected. "It has been a great experience and has allowed me to improve a lot."
Undeterred by the quality of her teammates, Alice earned her spot in the senior side, making 12 appearances across the 22-game season and was in the starting eleven five times. Aged just 17 at the time, it was a considerable achievement. 
On a collective front, Lyon won back their title in style, winning 21 of their 22 league fixtures and comfortably beating PSG to the title by 11 points. They also won their eighth-consecutive UEFA Champions League title, beating Barcelona 3-1 at the Juventus Stadium in Turin. 
Alice watched from the bench that day, but having played her part in the earlier rounds, she finished the season with a Champions League medal.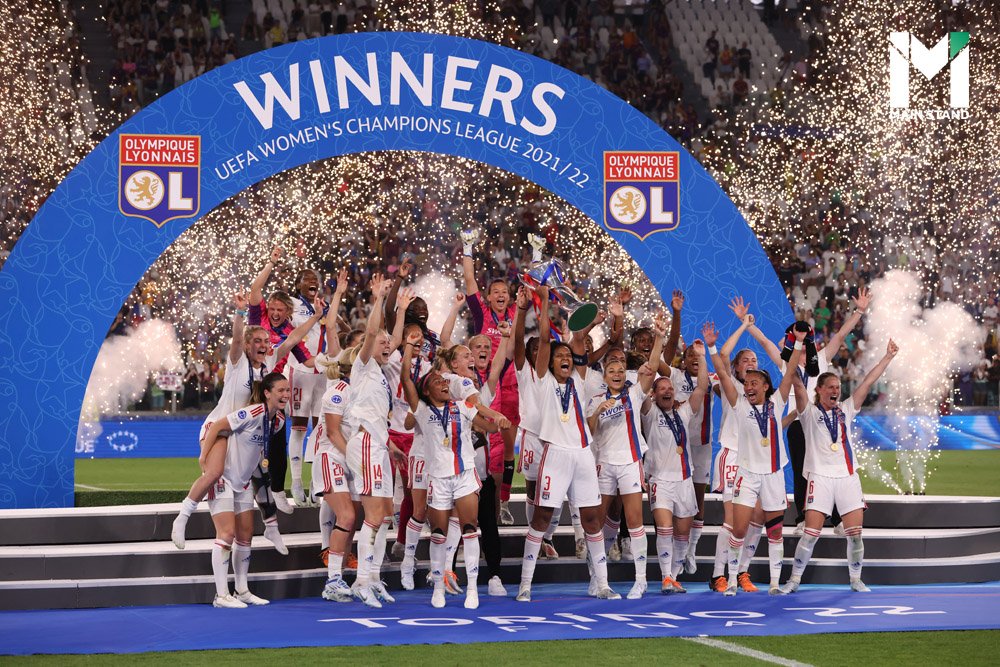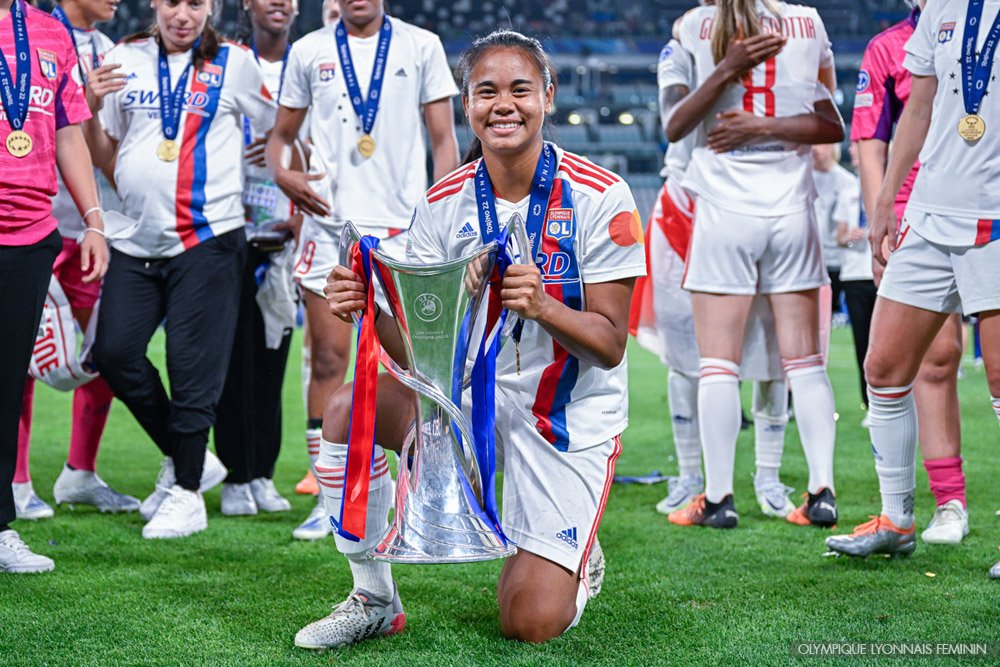 When reflecting on the event, she stressed that she hopes that this is just the beginning of a long and illustrious career in the game. 
"Although I am happy with what I've already achieved, including a Champions League medal, I am looking forward to much more and hopefully continue this success," she said. 
It would be hard for the team to top those achievements in the 2022-23 season, but Alice was determined to make the campaign memorable nonetheless. 
Finally established as the squad's first-choice right back, she made 11 out of a possible 13 appearances in the league and featured in all six of the side's Champions League group games thus far. 
She's well aware of the work it will entail to maintain her place near the summit of women's club football - but her attention will soon turn to make an impact on the international stage. 
France, Thailand or Belgium? 
Despite all that she has achieved, Alice has yet to debut for the senior women's national team. 
As a result, she remains eligible to represent France, Thailand or Belgium, should she choose to do so. 
As one of the brightest young prospects in the country, it surely won't be long before she catches the attention of Les Blues. However, that doesn't mean Thai fans can't keep their hopes alive.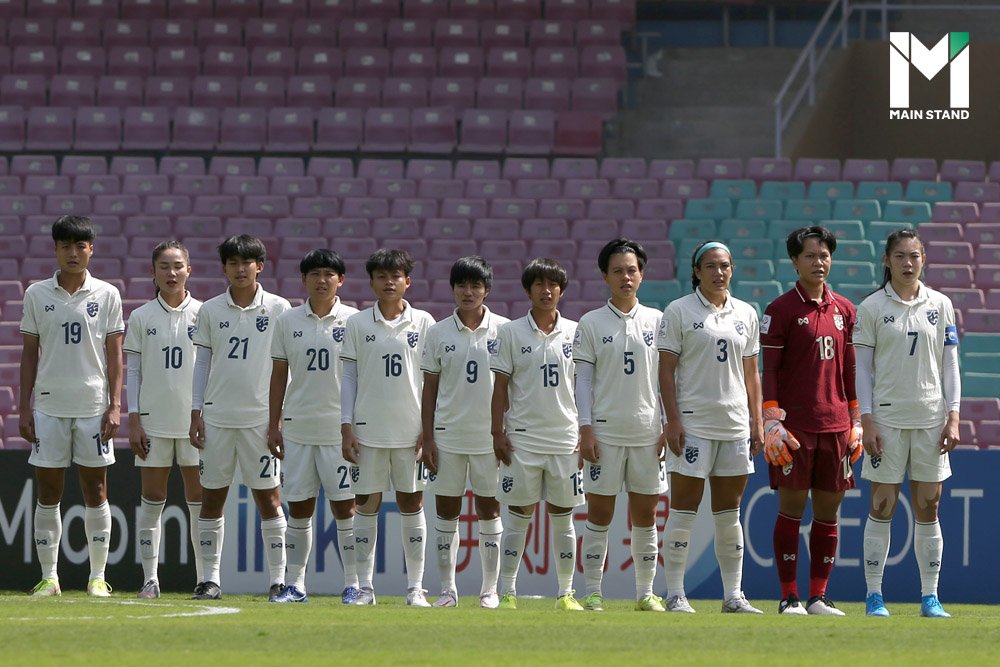 "I am very proud of my Thai roots, but I have lived my whole life in France and have represented France at youth level," Alice explained. 
"Nobody has approached me from the Thai national team yet.
"However, I am leaving the door open and if somebody from the Thailand national team approaches me, I will think about it." 
Thailand's qualifications for the last two women's World Cups have put their name on the map, which has delighted Alice as much as it has for the fans back home. 
Having witnessed their performance at the last tournament firsthand in France, she holds hope for the future of the Chabakew.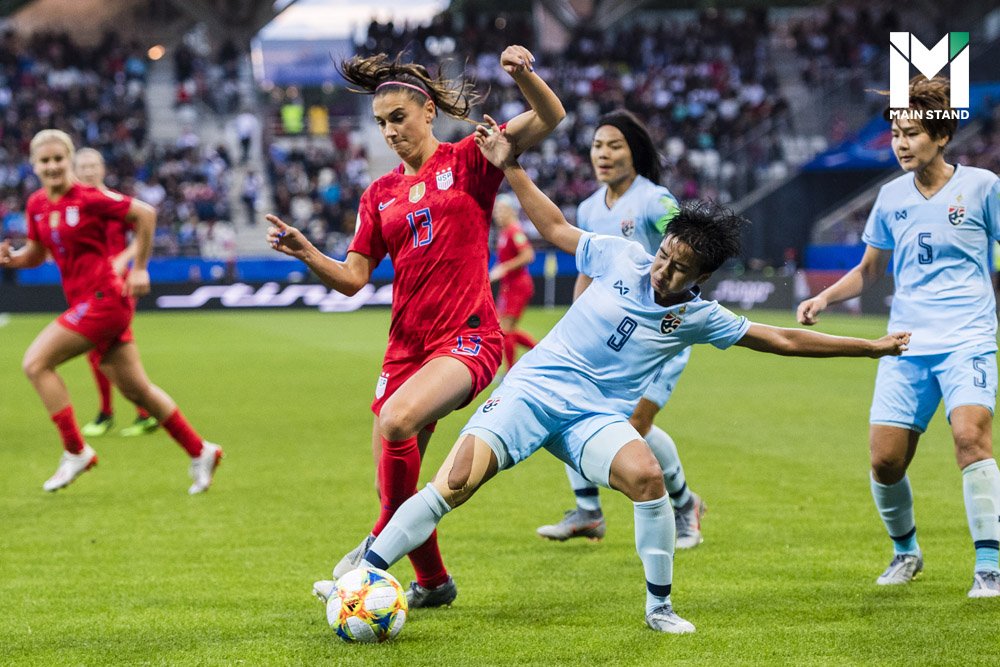 "I watched all three games Thailand played at the last World Cup," Alice revealed. "Even though the result against the USA wasn't great, I was proud to see Thailand playing at this level. 
"Just the fact they were able to qualify is already a huge achievement, and they were able to give a good account of themselves after that first result.
"I am hoping to see more of the national team in the future." 
Alice is also aware of the support she has received from Thailand and took this opportunity to send a message to fans in Thailand. 
"Thank you to everyone supporting me from Thailand," she said. "I see messages from fans in Thailand, and it makes me very proud. 
"I want to keep making the country proud and I'm very grateful for their support."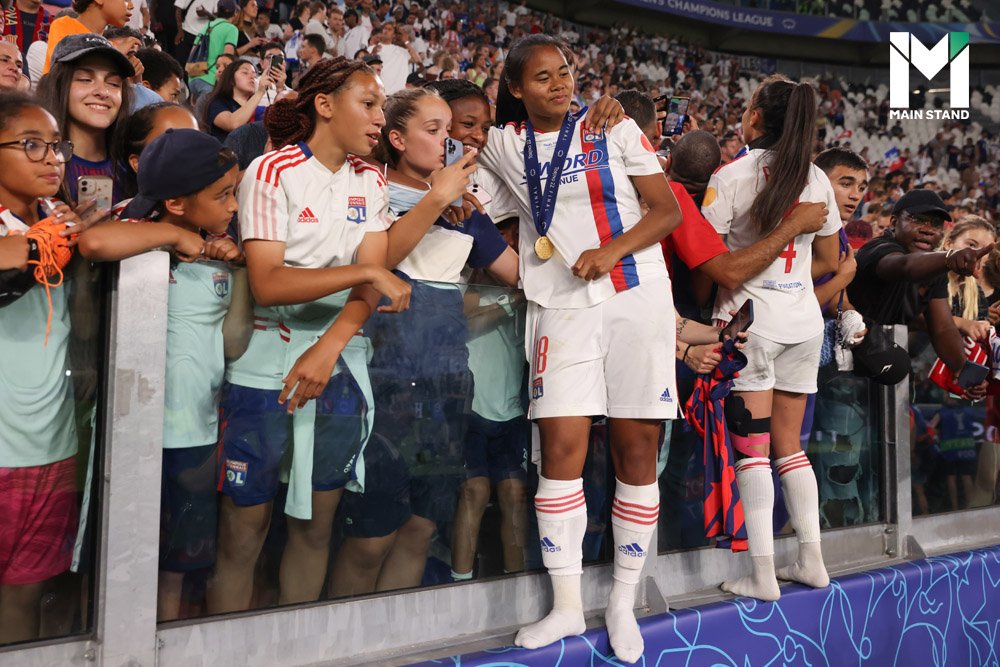 Whether or not she ends up representing the Chabakaew, Alice Sombath should already be a source of pride for fans in Thailand, who is eager to remember and represent her heritage while climbing to the summit of women's football.