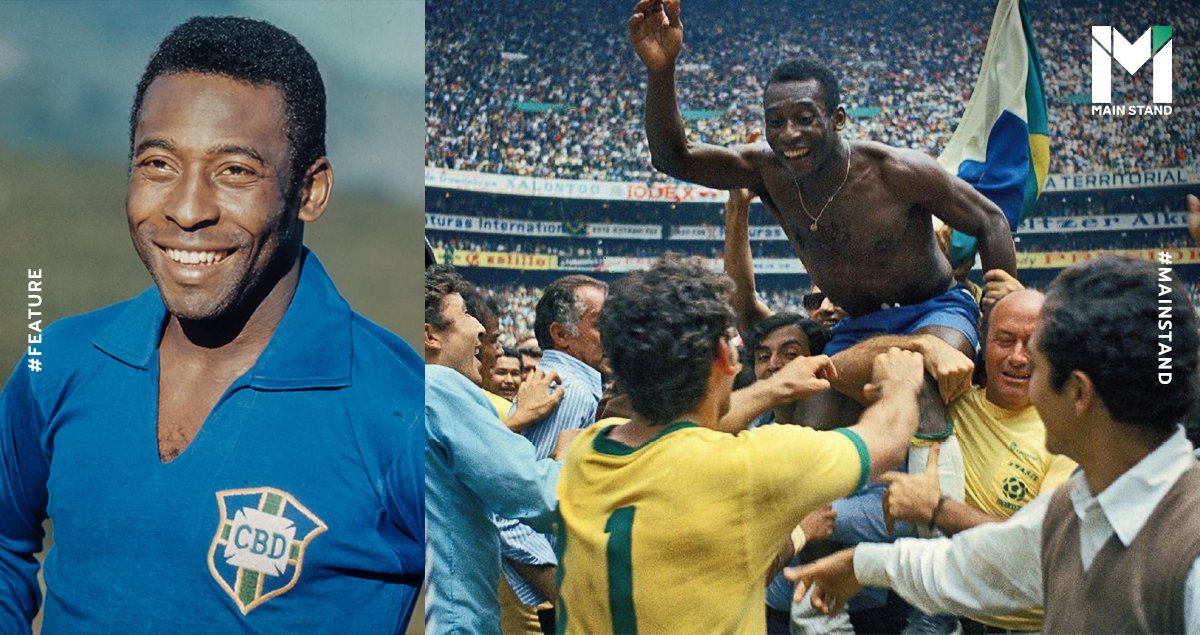 On Thursday morning, Edson Arantes do Nascimento, known as Pele, passed away at 82 following a long battle with colon cancer.

Pele is widely regarded as one of the greatest sportsmen in history. He was the only man to hoist up three World Cup titles, unprecedently achieving glory as a teenager and in the twilight of his playing days.
For decades, he mesmerized fans with his unseen skill and samba magic no mere mortal had produced before. 
However, Pele's impact goes far beyond sport. The athlete of the century was the planet's first global superstar and his influence transcended sport in ways beyond imagination.
Hence here on Main Stand with Agastya Bajaj, we explore how Pele indelibly shaped the beautiful game and became the first global icon.
Humble & determined beginnings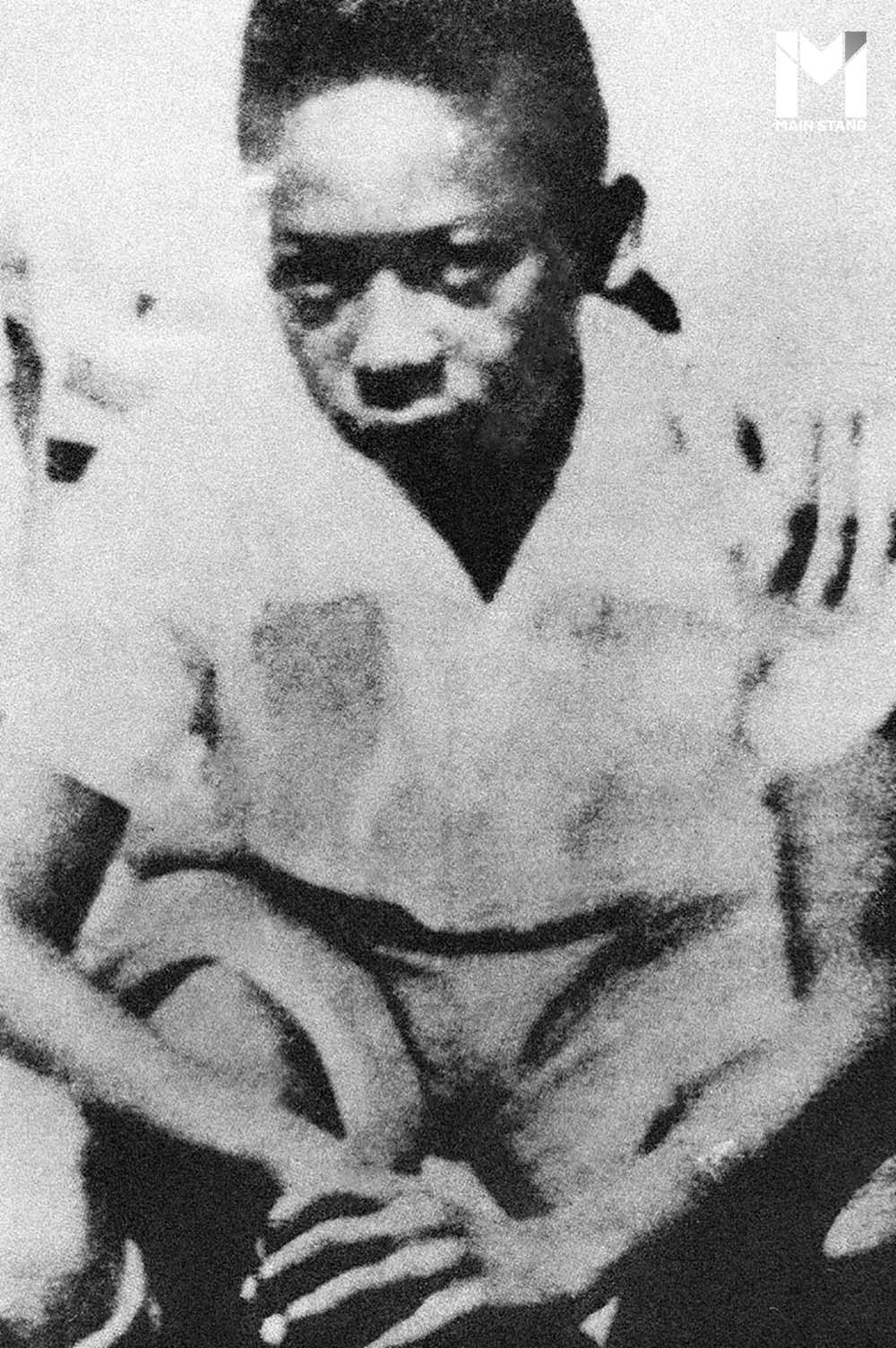 "Don't cry, Dad," a young Pele told his father, who was sobbing after Brazil's 2-1 defeat to Uruguay in the 1950 World Cup final.
"I'll win the World Cup for you," he vowed, already displaying the determination and drive that would help render his glittering career. 
Growing up in the small and impoverished town of Três Corações in Brazil, Pele faced financial and social issues from a young age. 
Nevertheless, a young Pele vied to follow in the footsteps of his father, Dondinho and become a professional footballer.
Under his father's guidance, he learned how to play the game using makeshift objects such as a sock or grapefruit, honing his skills and developing a distinctive style.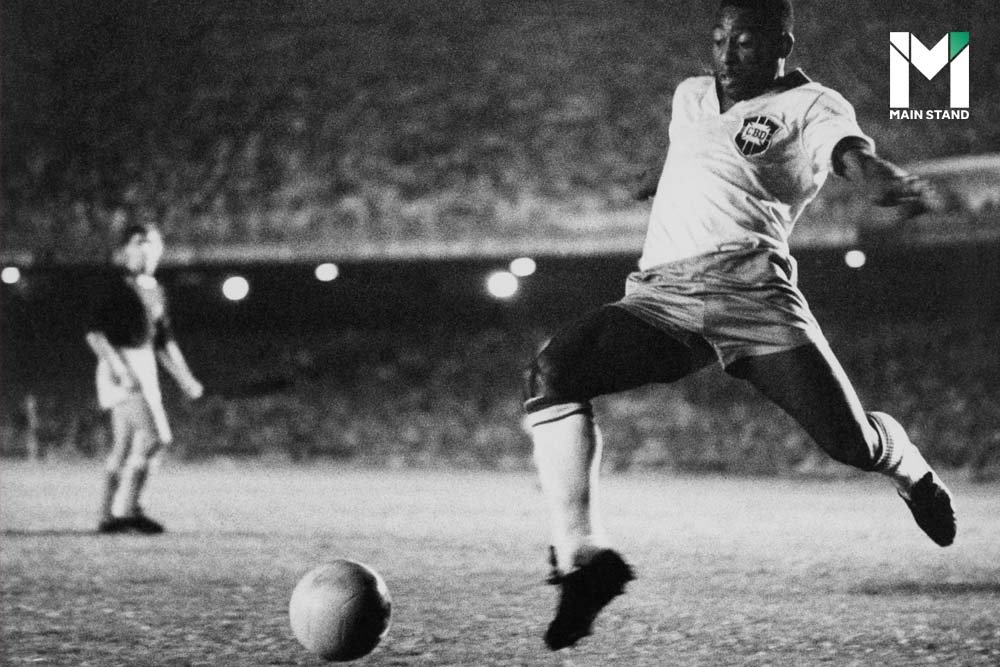 When he reached adolescence, he joined local amateur club Bauru Athletic Juniors. He instantly became the side's standout player, spearheading them to three consecutive titles.  
His talent and dedication distinguished him from his contemporaries at a young age, making it clear Pele had the potential to go far in this sport. 
These attributes were quickly recognized by former Brazilian footballer Waldemar de Brito, who was also the manager of Bauru Athletic Juniors.  
Impressed by Pele's overall package and potential, de Brito brought a 15-year-old Pele to a trial at professional club Santos, saying, "This boy is going to be the best football player in the world."
A joga bonito
Pele's rise through the ranks was nothing short of meteoric. After signing with Santos, he flourished, making a name for himself in Brazil and claiming a spot in the national team.
In the build-up to the 1958 World Cup, Pele set a record by scoring 58 goals in a single league season, guiding Santos to the championship in the process.
Despite this impressive form, Pele was initially told he wasn't fit to start at the World Cup, with staff believing he was too young, unfit and unable to handle the pressure of performing on the global stage.
However, Pele's performances off the bench earned him a spot in the lineup for the knockouts, a decision which would make a legend and change the course of football forever.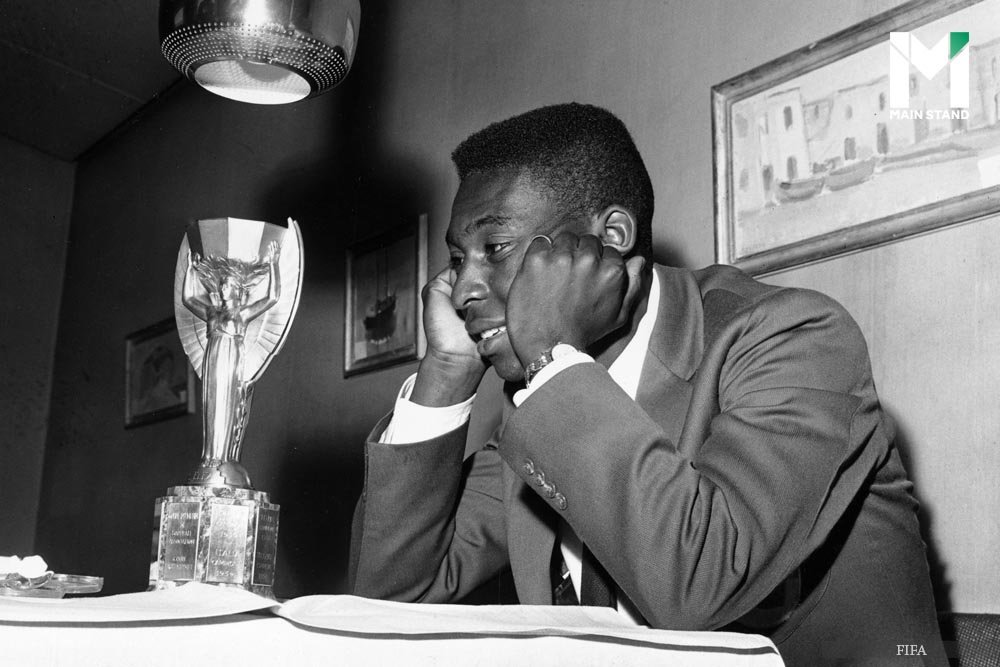 Pele produced one of the finest World Cup campaigns ever, scoring the winner against Wales in the quarter-finals, a hat-trick against France in the semi-finals and a brace against Sweden in the final. 
He also became the youngest player to win the World Cup, inexplicably leading his country to the title at merely 17 years of age.
"When I saw Pele play, it made me feel I should hang up my boots," said Just Fontaine, who held the record for the most goals at a single World Cup (13). 
Over the next decade, Pele would dominate football with Santos. He scored over a 1000 goals in all matches, while lifting a handful of Brazilian championships.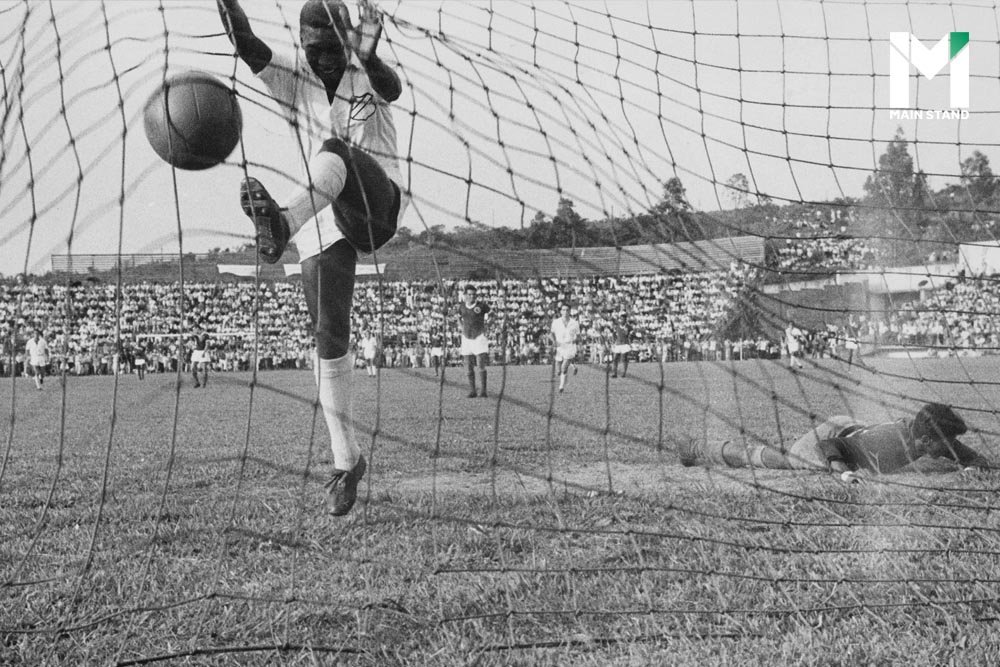 He would continue to put his country on the map, leading his side to glory at the Copa Libertadores and Intercontinental Cup. 
During this span, Pele would net a record 643 goals in 659 professional games for Santos, the record for most goals scored for one club until Lionel Messi broke it with Barcelona.
However, Pele's mantle of "El Rei" or "The King" is not solely a result of these unparalleled honors and victories, but also a testament to his unparalleled samba skills and finesse, earning him widespread admiration and reverence everywhere around the globe. 
"Head, shoot, pass, dribble, tackle, scorer with both feet, chest the ball, he was a leader, he had vision, power, speed and strength. No one had that range of attributes." said Andrew Downie, a football correspondent in Brazil.
Pele's footballing abilities were so advanced they resembled those of a player from this generation, rather than one who played during a time when pitches were rough and the game was physically demanding. 
"I sometimes feel as though football was invented for this magical player," said Bobby Charlton.
The video below encapsulates some of the maneuvers Pele would regularly produce, ranging from bicycle kicks, Cruyff turns and stepovers that Brazilians are accustomed to now, but the planet hadn't seen before. 
Not only were these moves demonstrating flair, but they were also effectively used to win matches.
https://twitter.com/barstoolsports/status/1608537877914206210?s=46&t=q4g2p9yLMC2OKBXZ0rKi9g&
"The difficulty, the extraordinary, is not to score 1,000 goals like Pele, it's to score one goal like Pele," said Carlos Drummond de Andrade.
Pele was also regarded as an "extraterrestrial talent" well beyond his years, making it complex for opponents to read, let alone attempt to stop him. His greatness even occasionally starstruck teammates.
"Everyone said that it must have been easy to play alongside Pele, but that's nonsense," said Pepe, his teammate at Santos. "It was really difficult. You had to guess what he was thinking because he did normal things that no normal player would be able to do."
The 1970 World Cup is the embodiment of "a joga bonito" or the beautiful game. 
After suffering injuries in the 1962 and 1966 editions, Pele came out of international retirement at age 35 to feature at the 1970 World Cup.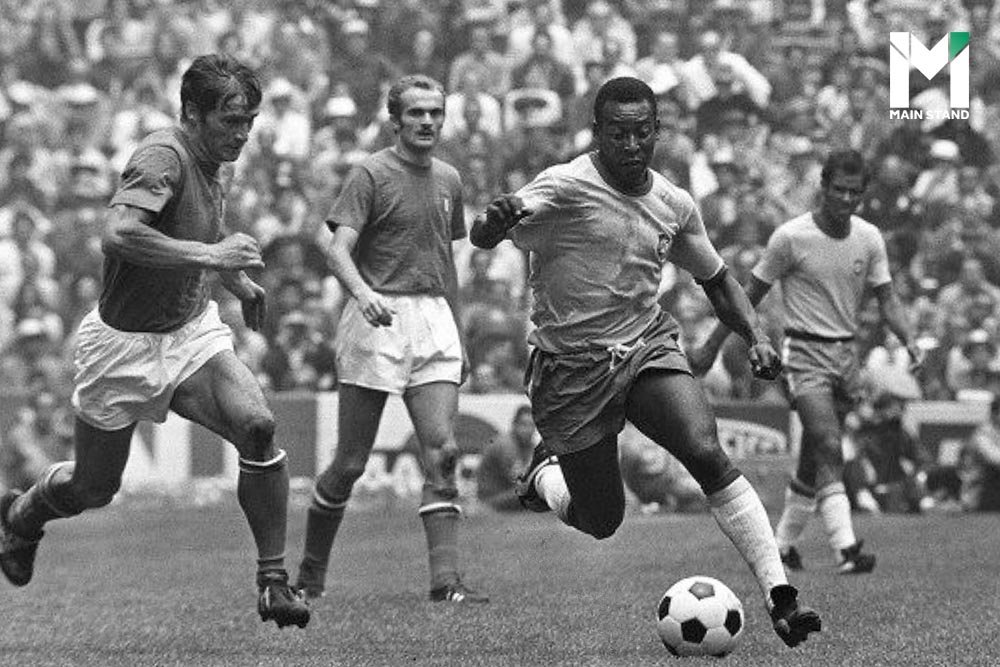 This World Cup also happened to be the first globally televised event in color, setting the precedent for Pele to transcend his talents to global supremacy.
In the tournament, Brazil went on to win their third World Cup in the past four tournaments, with Pele claiming the player of the tournament award in a Brazilian side hailed as the best team in the history of the sport.
Brazil's victory was not just a triumph, but a showcase of the beautiful game. Their dominance on the pitch was elegant, and each goal they scored exemplified joga bonito. 
The most renowned moments from that tournament were arguably Pele's chip from his own halfway line against Czechoslovakia and his dummy against Uruguay in the semi-finals, despite not scoring on either attempt. 
"Pele was the most complete player," said Bobby Moore after facing him. 
In the final, Brazil scored one of the most iconic sports goals ever, a total of seven outfield players touched the ball until "El Rei" nonchalantly passed it to captain Carlos Alberto who thumped it into the upper echelons of the net to win the World Cup.
Pele managed to completely change the way the game is played after this triumph. From being this aggressive, rough and scrappy game, "El Rei'' spearheaded the evolution of the sport and made it a beautiful game.  
Global superstar
Pele's revolutionary talents and unparalleled dominance would make him the hottest commodity globally. Brazil even declared him a national treasure to prevent him from leaving Santos during the apex of his career.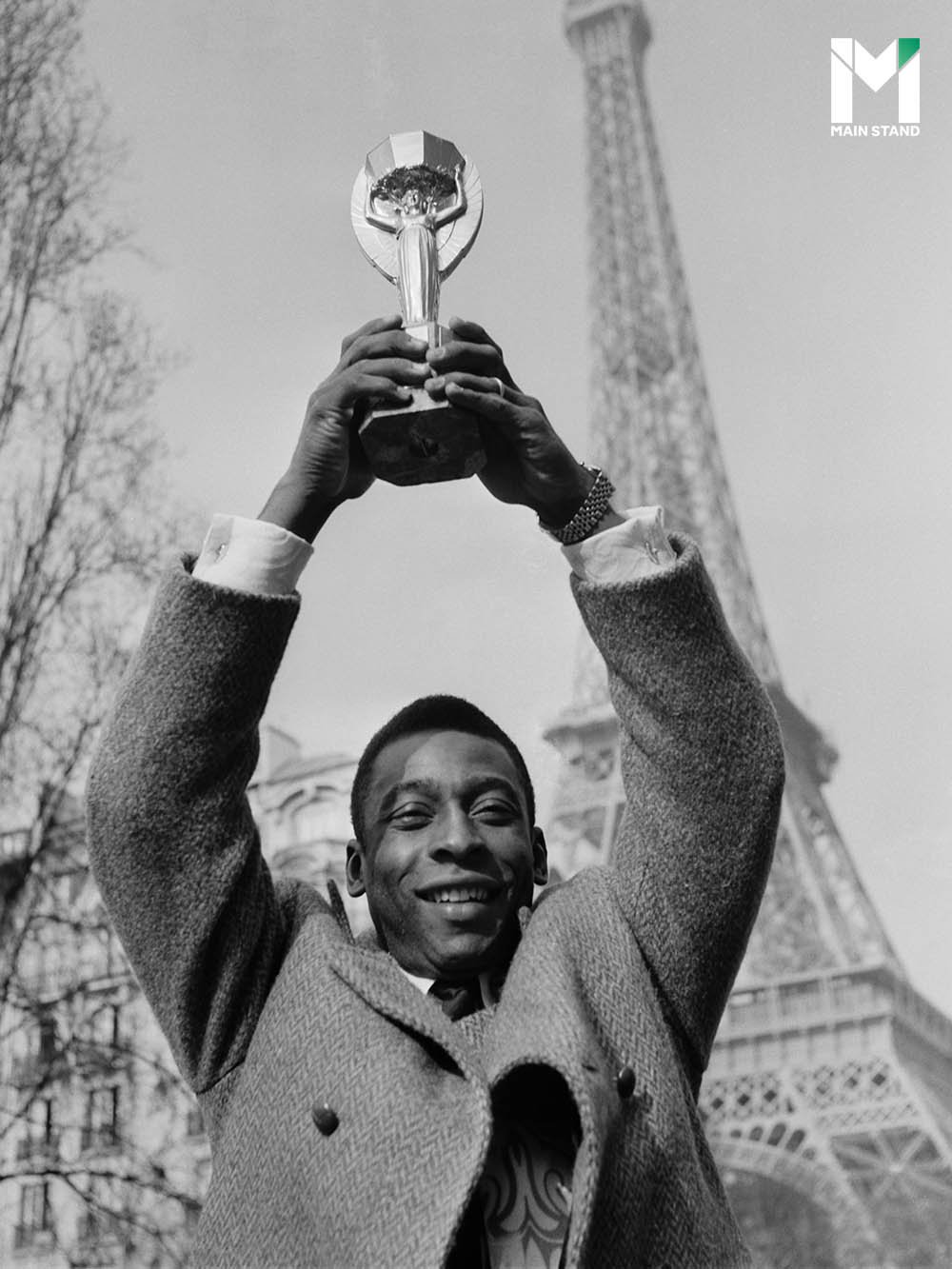 Despite this, the global demand for Pele was undeniable. He and his club extensively traveled across the globe, regularly participating in exhibitions and friendly matches, earning hefty fees in the process.
Whether in Australia, India, England or South Africa, Pele would always create sell-out events, enthrall fans and produce spectacular moments of magic, making quality opposition look less than amateurs against him.
Pele's popularity was such that whenever he and Santos played, even if it were six games in a week, they would sell out every single occasion.
His influence was so seismic that during a tour to Nigeria in 1969, even the ongoing war in the country was temporarily halted for the two days Pele was playing there.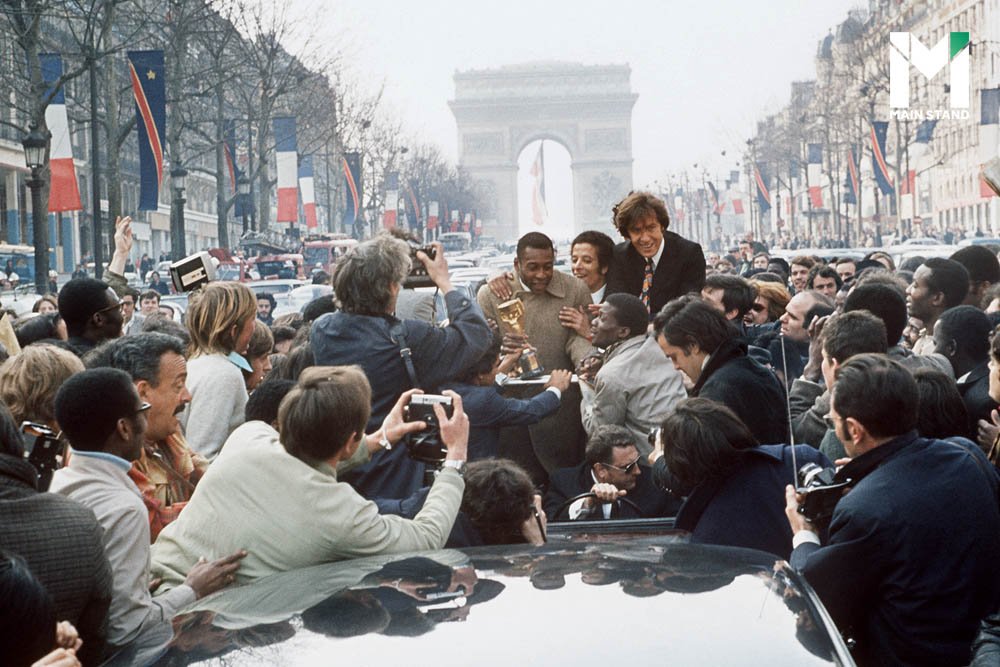 Opposing soldiers reportedly put their differences aside to watch Santos play, with Pele's talent inspiring crowds. This was a common theme throughout his travels across the planet.
However, Pele's status became indelible after his 1970 World Cup triumph and his move to the United States during the twilight of his career.
Pele played for the New York Cosmos between 1975 to 1977, but his impact was the epitome of transcending and immeasurable. 
"Pele came to the shores as an already established legend, but unlike today when foreign stars sign in the US, he was a legend many Americans hadn't seen before," said American newswriter Derek Reese.
"A truly mythical figure. 
"If you didn't happen to catch newsreel footage of the World Cup once in a blue moon, even avid soccer fans in the US had likely never actually seen Pele play.
"It was as if Babe Ruth had magically signed back with the Yankees, to play in front of a generation who had only read about him in stories" 
Although Pele led the side to the 1977 Soccer Bowl title, his signing made the sport relevant in the States. He opened the floodgates to the likes of Johan Cruyff, Franz Beckenbauer and Gordon Banks, who all publicly said they joined the MLS because of Pele.
He sold out stadiums, school pitches and NFL arenas regularly, becoming the global attraction in New York. His flamboyance, ability and talent revolutionized the way the game is played worldwide but also made the game relevant virtually every across the planet.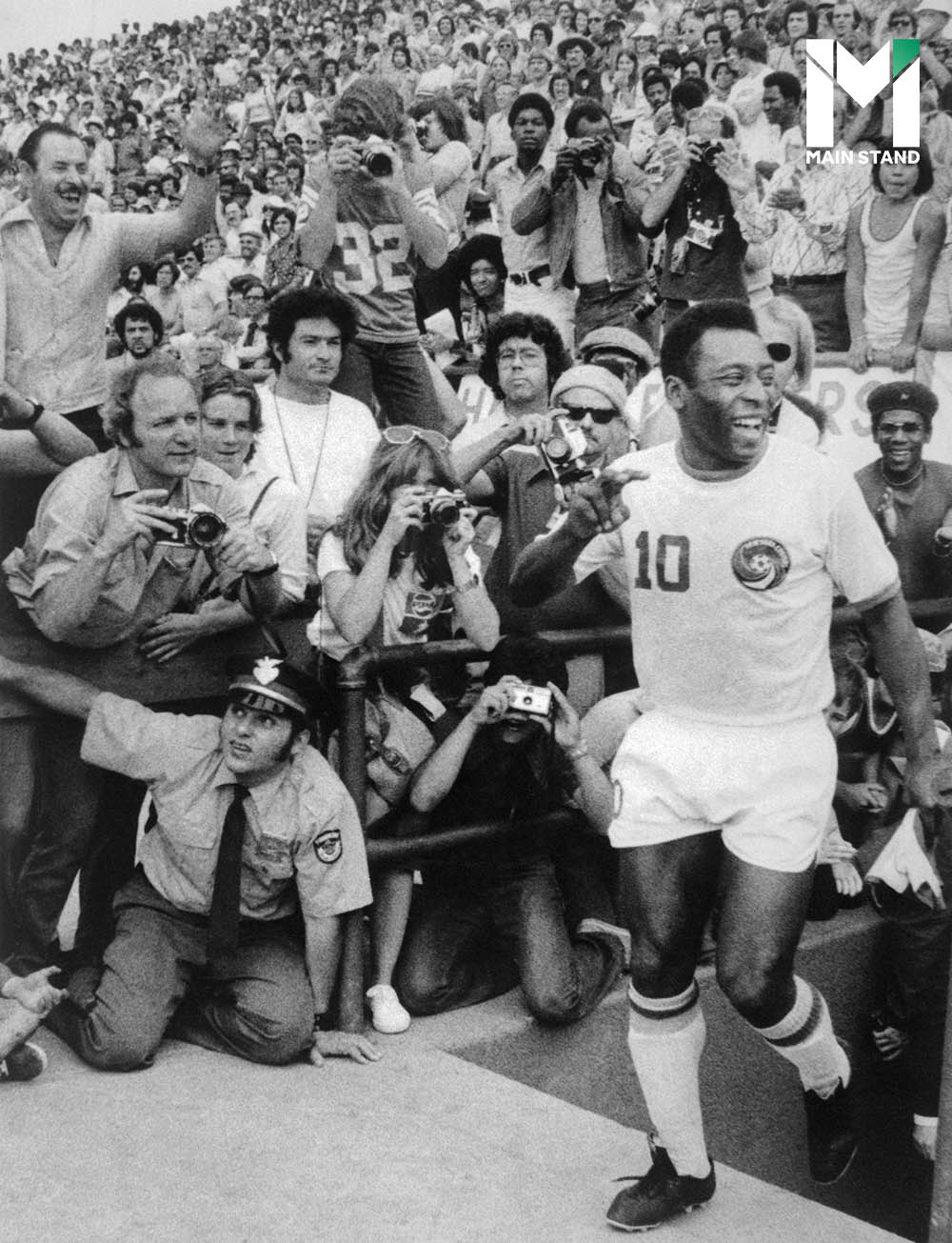 He became an icon in every sense culturally, socially and sporting-wise. 
"Absolutely everybody wanted to shake his hand, to get a photo with him. Saying you had partied with Pele was the biggest badge of honor going," shared English singer and songwriter Mick Jagger.
"There is Pele the man, and then there is Pele the player. And to play like Pele is to play like God though," noted three-time Ballon d'Or winner Micheal Platini.
"To watch him play was to watch the delight of a child combined with the extraordinary grace of a man in full," said Nelson Mandela in an interview about Pele.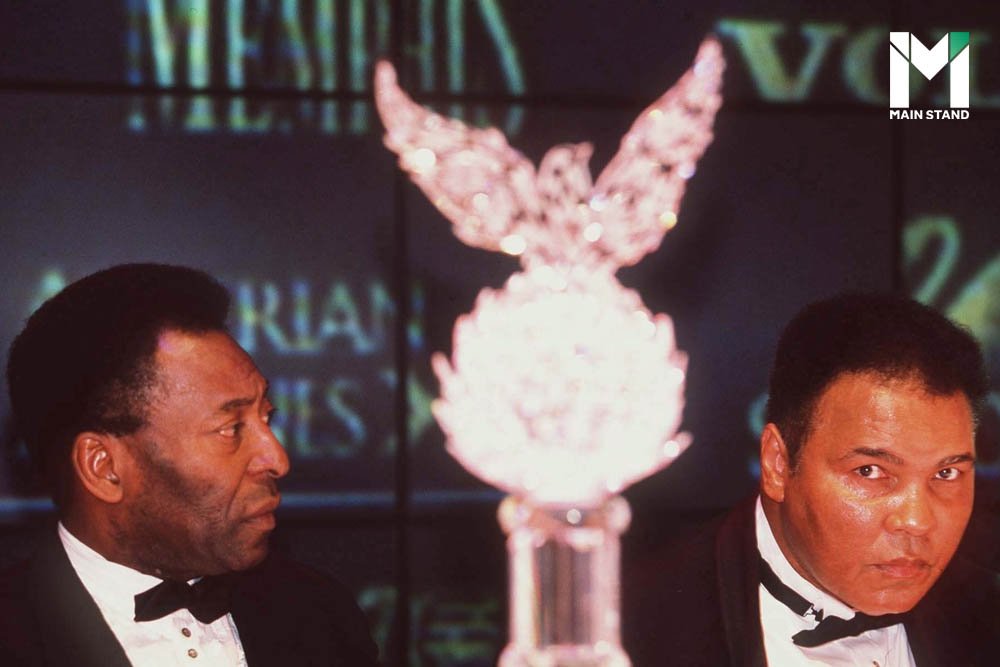 "Muhammad Ali was waving to the crowd, blowing kisses, doing the Muhammad Ali thing. As soon as he walked into the locker room and saw Pele he was like a star-struck child," revealed retired American goalkeeper Shep Messing.
"My name is Ronald Reagan, I'm the President of the United States of America. But you don't need to introduce yourself, because everyone knows who Pele is," told former US President Ronald Regan. 
The whole planet has paid tribute to Pele, honoring him online, at stadiums or places he made magic.
"An inspiration to so many millions, a reference yesterday, today and forever. The love you showed me was reciprocated in every moment we shared even from distance," hailed Portugal superstar Cristiano Ronaldo.
"He will never be forgotten and his memory will live forever in each and every one of us football lovers. Rest in peace King Pele."
Pele may be gone, but his impact and legacy will always live on. Like Brazilian star Neymar tributed to Pele on social media: "Before Pele, 10 was just a number. I would say before Pele, football was just a sport. Pele has changed it all. He turned football into art, into entertainment.
"He gave voice to the poor, to the blacks and especially he gave visibility to Brazil. Soccer and Brazil have raised their status thanks to the King. He's gone but his magic remains. Pele is forever." 
Sources
https://theathletic.com/live-blogs/pele-death-reaction-tributes/MnmGaQnA58Cx/
https://worldsoccertalk.com/news/pele-leaves-behind-an-everlasting-soccer-legacy-in-america-20221229-WST-413799.html
https://www.90min.com/posts/the-greatest-quotes-about-pele
https://www.independent.co.uk/sport/football/pele-death-brazil-world-cup-santos-b2253359.html
https://www.aljazeera.com/news/2022/12/29/brazilian-football-icon-pele-leaves-an-unparalleled-legacy