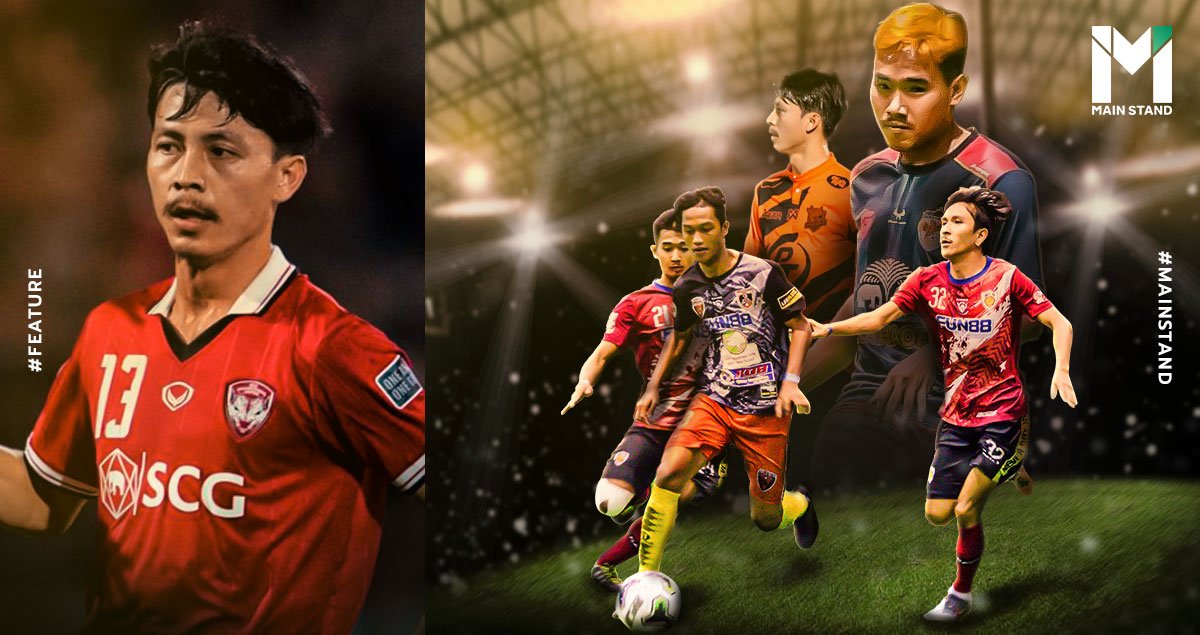 Before players like Lionel Messi, Cristiano Ronaldo, and Kylian Mbappe turned into superstars that we know and love today, they were young footballers with big dreams and incredible skills looking for their moment in the sun. The question is: How were they discovered?
The well-traveled route is through a club's academy system, which serves as a pipeline for future talents. Combine this with comprehensive yet sophisticated scouting methods, and clubs can find their 'hidden gems' easier. However, that is not the only way youngsters can be found. 
One such means is considered unconventional as the route goes through what is known as Thailand's "Dern Sai" football tournament. The unsanctioned non-league competition has helped bring through some of the nation's most gifted footballers to prominence. 
What is the "Dern Sai" football tournament, and how different is it from regular football academies? It's time to take a deep dive into the world of the unknown academy with Main Stand.
Grassroot football
Young footballers dream of becoming like their idols, playing for the club you support and eyeing the chance to get called up to the national team and proudly representing the badge on their chest. It is a path that only a select group of people could make, with many obstacles ready to tackle you off course throughout the journey. Those without clubs or school teams to train or play with, their chance of making it to the top of the pyramid is quite slim, but not entirely impossible.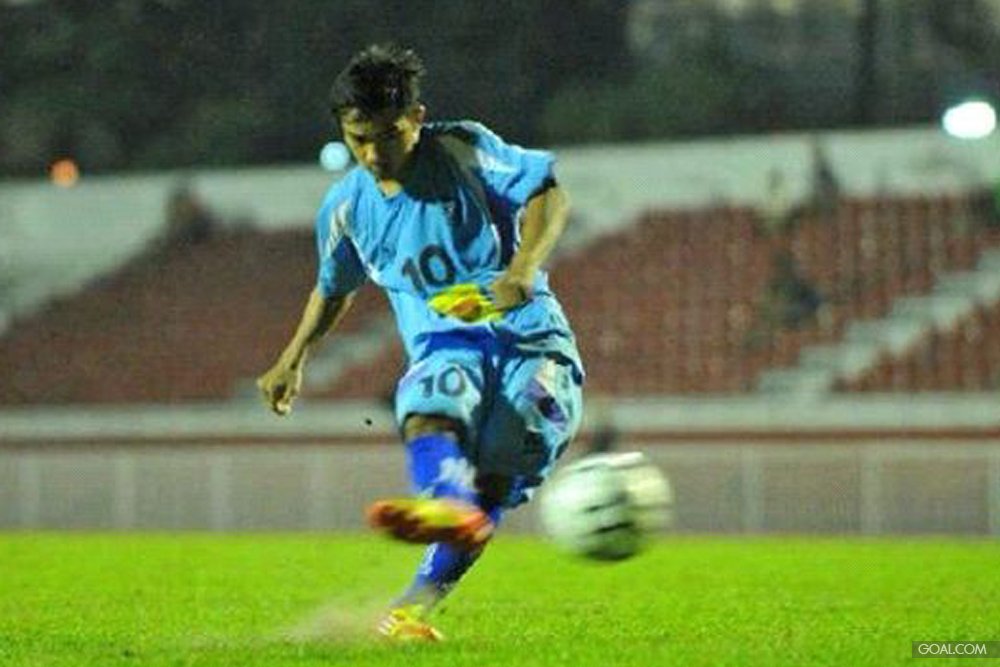 Before becoming one of Thailand's greatest footballers of his generation, Chanathip 'Jay' Songkrasin used to play for CL Highspeed, a famous Dern Sai football club in Nakhon Pathom province, when he was just a high schooler. These days he dons the jersey of Kawasaki Frontale in Japan following a record-transfer fee of $3.8 million from Hokkaido Consadole Sapporo in 2022.
Similar to Chanathip, Ratchapol 'Na' Nawanno also took the Dern Sai route on his way to becoming a professional footballer and subsequently making the grade to grace the Thai national football team.
"I was just enjoying playing football with my friends, whenever the teacher is late for class, I'll sprint down to the pitch and start kicking it straight away," revealed Ratchapol who took up football even when he was still studying at Nakprasith School in Nakhon Pathom.
"Then I started playing in Dern Sai between grade 11-12, after getting an invitation from seniors to join his team, when they saw that I had the potential to play with them."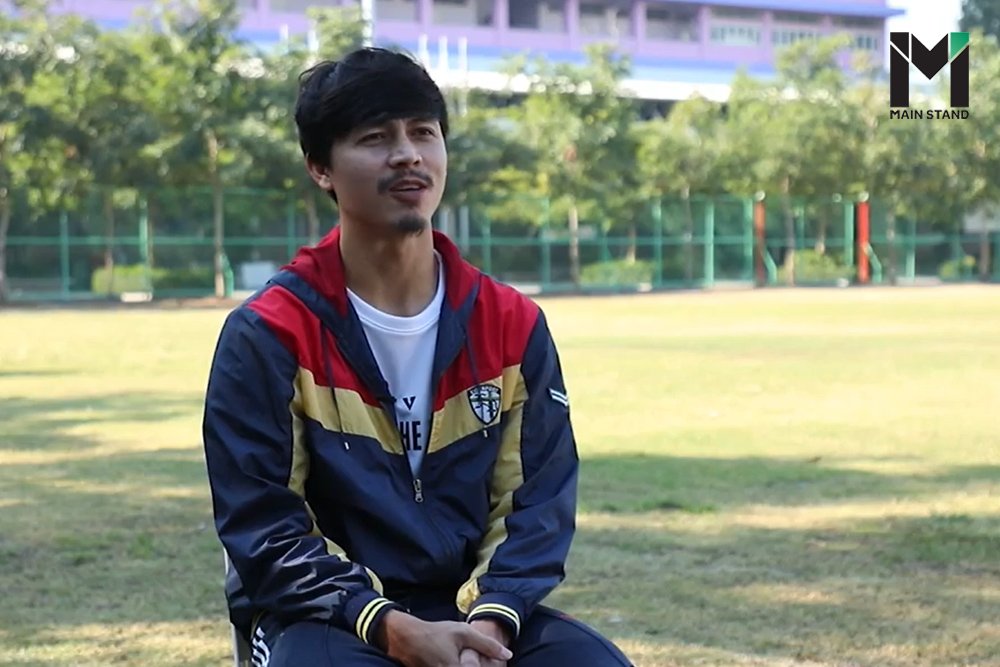 That was the first taste of Na playing in such a competition that can sometimes contain grueling schedules.
"One day you have to play 3-4 tournaments, from 9 am up until maybe 11 pm. 7-a-side football or futsal, I've played it all, as long as it is a ball game, I'm in it!"
Main Stand also spoke to Phalathip 'Big' Kijbamrung, owner and manager of Tangmo Football Club, a famous Dern Sai team who just won a 1-million Baht competition, the biggest tournament across all the Dern Sai events in Thailand.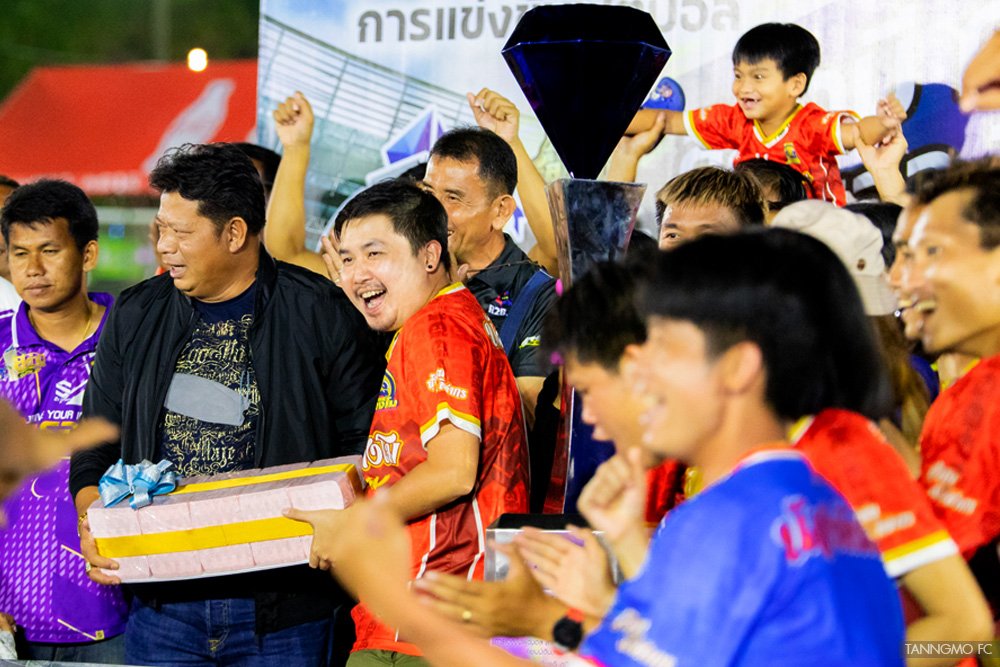 Revealing his preference to keep his club within the non-league system rather than looking to turn professional in the near future, Phalathip has his eyes firmly casted on the Dern Sai competition.
"People have their interests and preferences. Some would like to build a team for Thai League 4, 3, 2, etc. For me, I'm still in love with playing the Dern Sai tournament." Phalathip explained.
"It's really fun if you have a chance to enjoy it, the atmosphere at the stadium, the anticipation during the final match, you couldn't ask for more."
Before delving deeper in the details, it's important to take a few steps back and understand the basics of the Dern Sai competition. What the origin was, why it became so popular and why in the past, it did not get the recognition it deserves.
Changing the wind's course 
Even though Dern Sai can be loosely classified as a non-league competition, it is rather different from the ones that is commonly seen in western countries where the same teams face each other on a regular basis in a home-and-away format. Whereas Dern Sai is in fact a competition where teams gather players from all over to play at a centralized venue.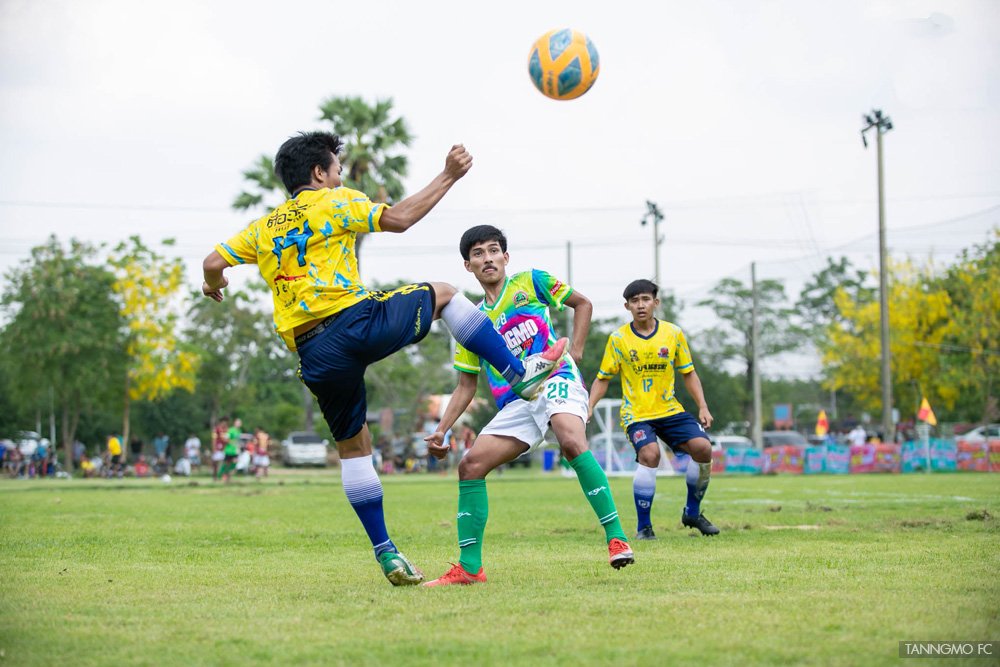 In many ways, it's more akin to a Sunday league concept where there isn't an age limit restriction, you can be a teenager playing against a Thai League professional, a part-time office worker running alongside a former national team center back, or even a truck driver trying to win the ball off an up-and-coming young talent.
"In the old days, there was no camera, no live stream. Players and staff can do whatever they want that can sometimes lead to heated situations. However, with the access to technologies these days, you can't do that anymore without facing the consequences.
"Moreover, the organizer also stepped up their games by using officials from the Football Association of Thailand to officiate the match, along with clearer written rules. We can now focus on in-match tactics to maximize our chance of winning, like who's playing in which position and when to make the substitution. It is more complex than what we were used to," Phalathip explained further.
He also stated that with increasing tournaments, the prize money has increased from a minimum of 10,000 THB to 1,000,000 THB. A figure that is extremely attractive as it is seen as good enough to sustain living expenses of every squad member. 
This is also one of the reasons why the Dern Sai competition is starting to attract many newcomers to the tournament. This in turn, also draws more organizers to invest heavily in this kind of competition.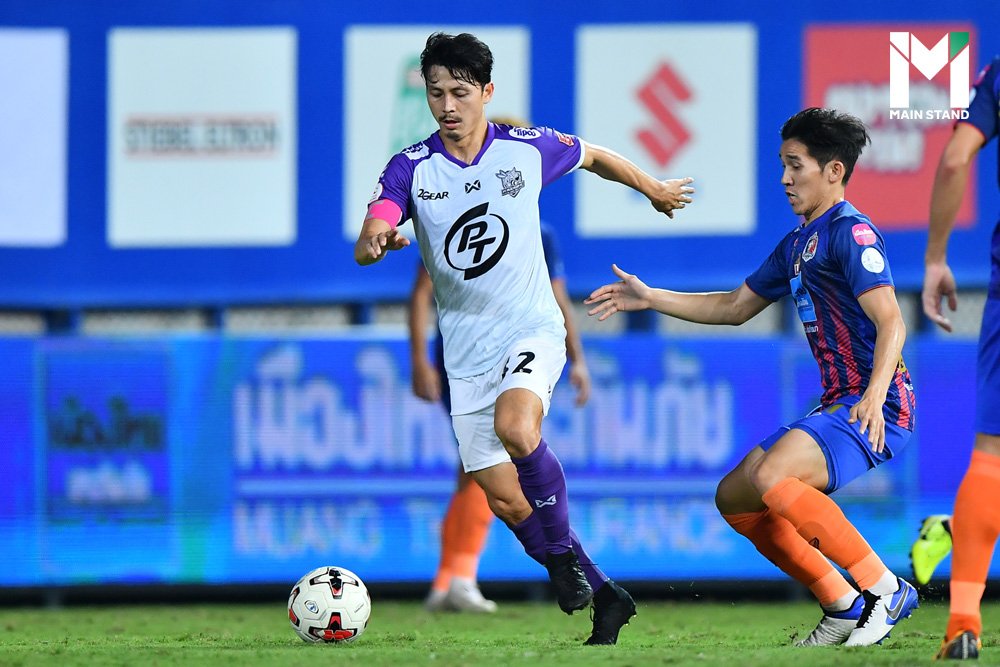 Ratchapol, who used to grace the Dern Sai competition decades ago, also shared the darker side of things from the past.
"When we lose, sometimes there's a fight between teammates. So we might throw a few punches when there's a problem, and as we play in a cage-surrounded stadium, nobody can leave the scene."
"There's also nobody to take care of us, so if we get injured, we'll have to take care of ourselves. Once I saw my opponent land awkwardly, which resulted in a broken arm, his friends had to carry him to the hospital, there was no one helping us, not even the organizer. We have to survive on our own," recalls Ratchapol.
Despite the hardship and difficulties faced by the Dern Sai players, those like Ratchapol still managed to find their way to the top of the pile, having a successful career as well as earning two appearances for the Thai national team in 2013. This made him an idol for the younger non-league footballers, who wanted all dreams to follow in Na's footsteps from Dern Sai to the national team. 
Only in Dern Sai
Ratchapol who now plies his trade with Nongbua Pitchaya can count SCG Muangthong United, Chainat Hornbill and PT Prachuap as his former hunting grounds. Proving his incredible knack for adapting as he rises through the ranks from Dern Sai to the professional structure, Ratchapol has a wealth of experience that can be a guiding light for the younger generation.
"You'll have to overcome the 'wall' first, which for me is fear, fear of not being good enough," said the 36-year-old midfielder. 
"When I chose to join Muangthong United, I knew that I wouldn't get that much chance of playing, but I wanted to learn and understand more with the team. Since the bigger team has a much more solid structure of how to play, it wasn't about my individual skills but rather how to play as a team that is vital."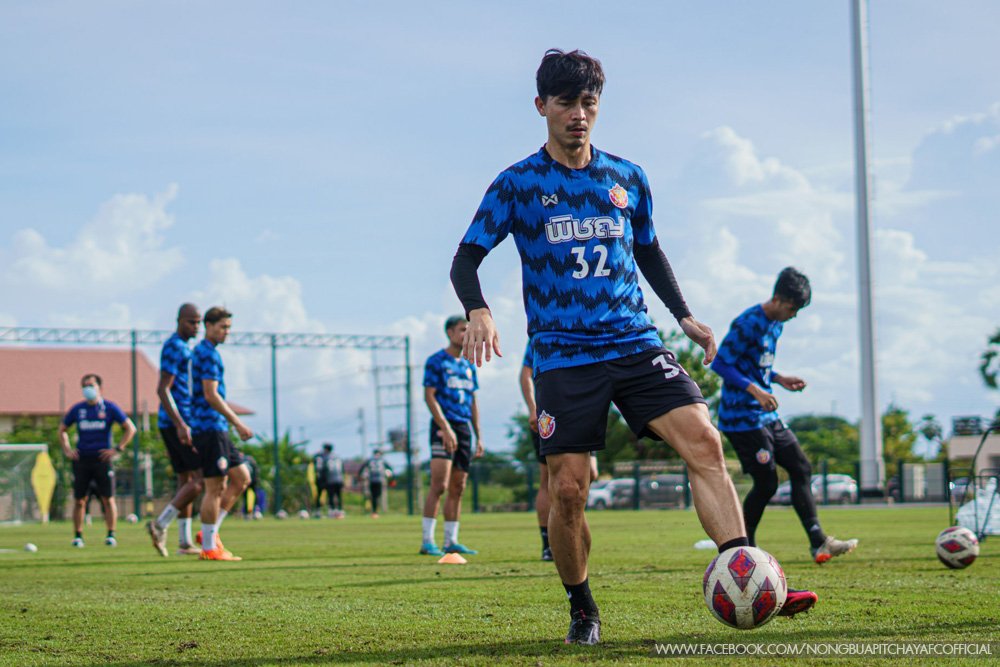 "Some weren't that talented, but were able to work as a team. Some are really gifted but couldn't understand the tactics and team's movement. However, if you're both skilled and understand how to play the team's style, then it's incredible for that player," added the former Chainat Hornbill captain. 
"The mentality and how to play during Dern Sai time really helped me a lot, but that's not all, you'll still have to learn from the coach as well."
Back in 2013, his former teammate in Chanathip also joined in the praise, "I've played with him (Ratchaphol) since I was young, when we were Dern Sai with my cousin's football team. Everybody in that region knows that he has the potential to play with the Thailand national team one day."
The difference between being a Dern Sai footballer and a professional footballer as noted by those who have transitioned along this path, is the flexibility that one enjoys. The freedom of traveling, eating, socializing, and enjoying your time with the ones you love from the Dern Sai era is gone when you have to take the leap into a professional team.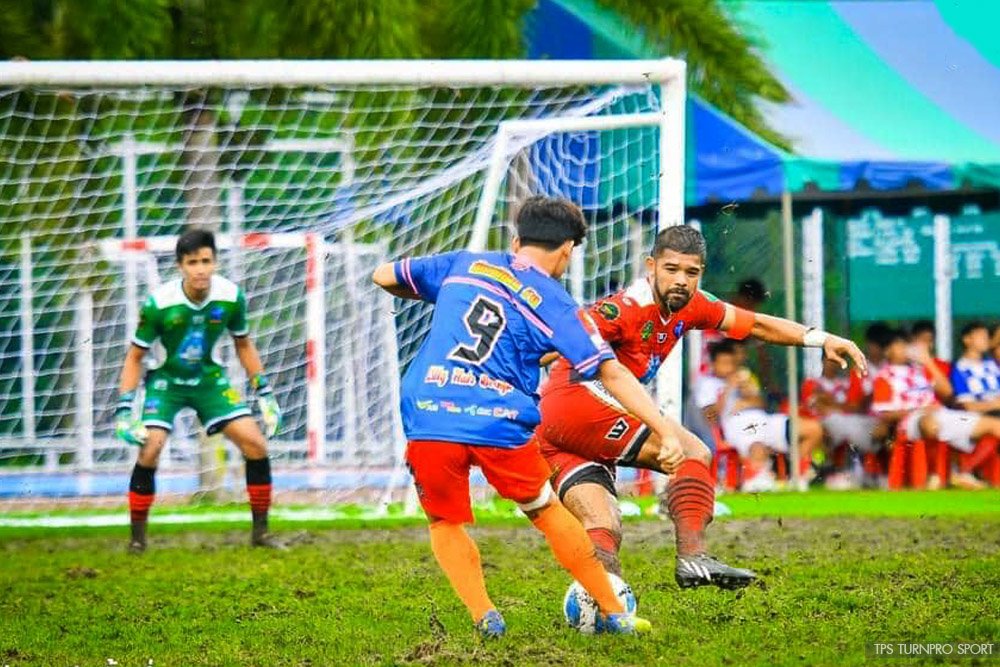 "There's a solid timetable of the training period, weight watching, and BMI tracking by the club physio. You can't eat or live life as desired, as you have to be physically and mentally fit for the match," said one player from a Thai League 2 club who prefers to be unnamed.
"The transition is hard, no more one-man show kind of football, you have to train your guts out in the first period. This is to make sure you can play as a team and work together with 10 other lads on the pitch to achieve the result."
One younger prospect from a different Thai League 2 club also reflected back to the beginning of his career with Dern Sai football remarked, "You have to learn and grow up by yourself, it's like a survival game, rely on your herd to stay afloat above all the waves."
"It's really tough, but when you have to endure these hardships at a young age, you will be much more ready for the different environment of a professional football league. The mentality and physical strength of having to battle the elders since Dern Sai helped me a lot to fit in with the squad," said the young left-back, who also asked to be anonymous.
Dern Sai football is the Thai feeder system that allows unknown players to create their pathway toward the professional football league without the limitation of age or borders that the professional clubs and their academies face.
"You just have to love and enjoy playing football, no need to aim that high, just keep pushing and one day, success will come closer to you," said Ratchapol, who is the ultimate beacon of just magical opportunities that the Dern Sai competition can bring to any aspiring footballers.