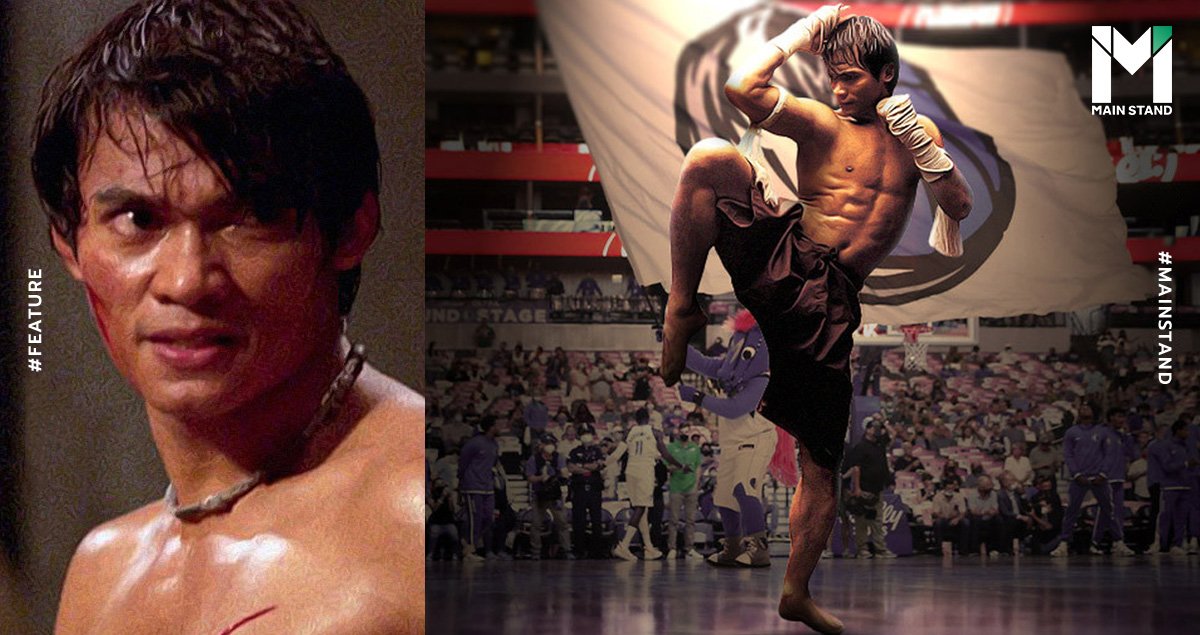 As the national sport of Thailand, the rising popularity of Muay Thai has not only raised the country's profile; it has also given its practitioners a chance at global stardom.
One example of this is the story of Tatchakorn Yeerum, known as 'Tony Jaa,' a Thai action movie star who has integrated the art of Muay Thai into theatre hits like "Ong Bak" and "Tom Yum Goong," paving the way for his international success.
Part of his road to international fame was having the honor of performing at halftime during an NBA match.
Since then, Tony Jaa has become a full-fledged international star and continues to spread his appreciation for Muay Thai to a global audience. 
Muay Thai Yutthasilp
The Muay Thai that most people are familiar with is a combat sport, focusing on blows and knockouts.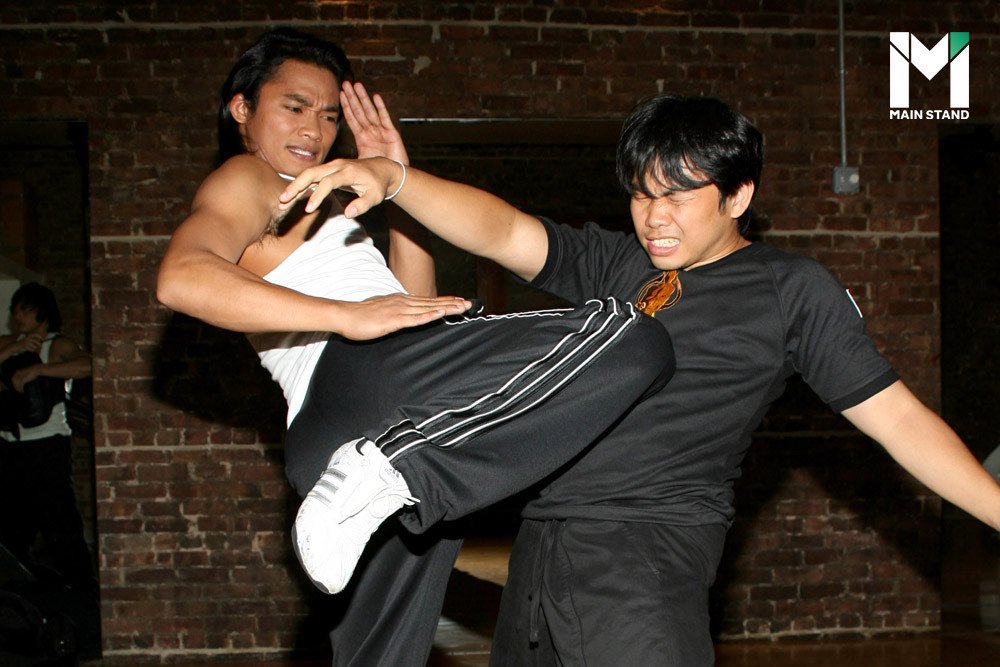 However, 'Muay Thai Yutthasilp' is very different. Instead of a fight, it is a competition of creativity, where athletes combine a plethora of Muay Thai techniques and forms to choreograph into a show. It preserves the art and culture of Thailand's heritage sport while delivering an aesthetically pleasing show to onlookers. 
Muay Thai Yutthasilp is a sport for all genders and ages, with the upside that athletes will not get injured in sparring like normal Muay Thai. Additionally, the techniques learned for the performance can be used for self-defense as well.
However, this does not mean that Muay Thai Yutthasilp matches are not competitive. In fact, it requires rigorous training and a full understanding of Muay Thai as an art form just in order to participate. 
International success
Despite never having any professional Muay Thai boxing experience, Tony Jaa is considered a master of the craft of Muay Thai Yutthasilp.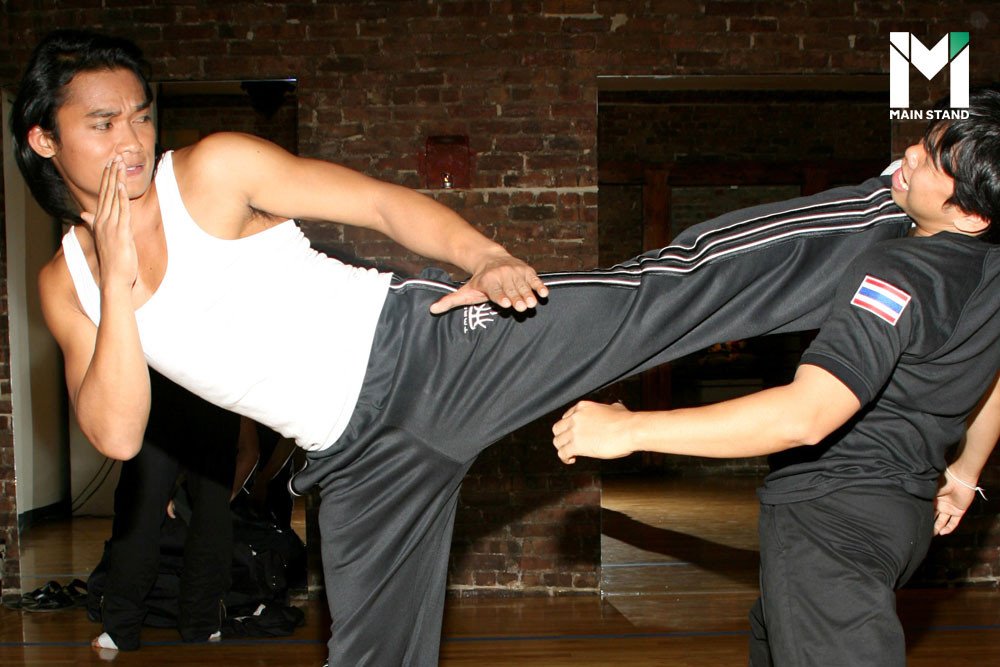 Tony Jaa has always had a passion for martial arts, but due to a lack of access, his only option was to train Muay Thai forms out in the fields. Inspired by action films, he would start altering his techniques and include his skill in high-jump.
At the age of 15, with aspirations of becoming an action movie star, Tony was introduced to film director Panna Rittikrai and debuted in the entertainment industry as a trainee stuntman. His excellent skills allowed him to rise through the ranks, and he was eventually given the lead role in "Ong Bak" by director Prachya Pinkaew.
Furthermore, he elevated his Muay Thai skills in conjunction with his theater training to create unique and breathtaking action sequences. This phenomenon emerged with the popularity of Ong Bak in 2003, with the promotional quote "no slings, no stunt doubles, no CGI after effects".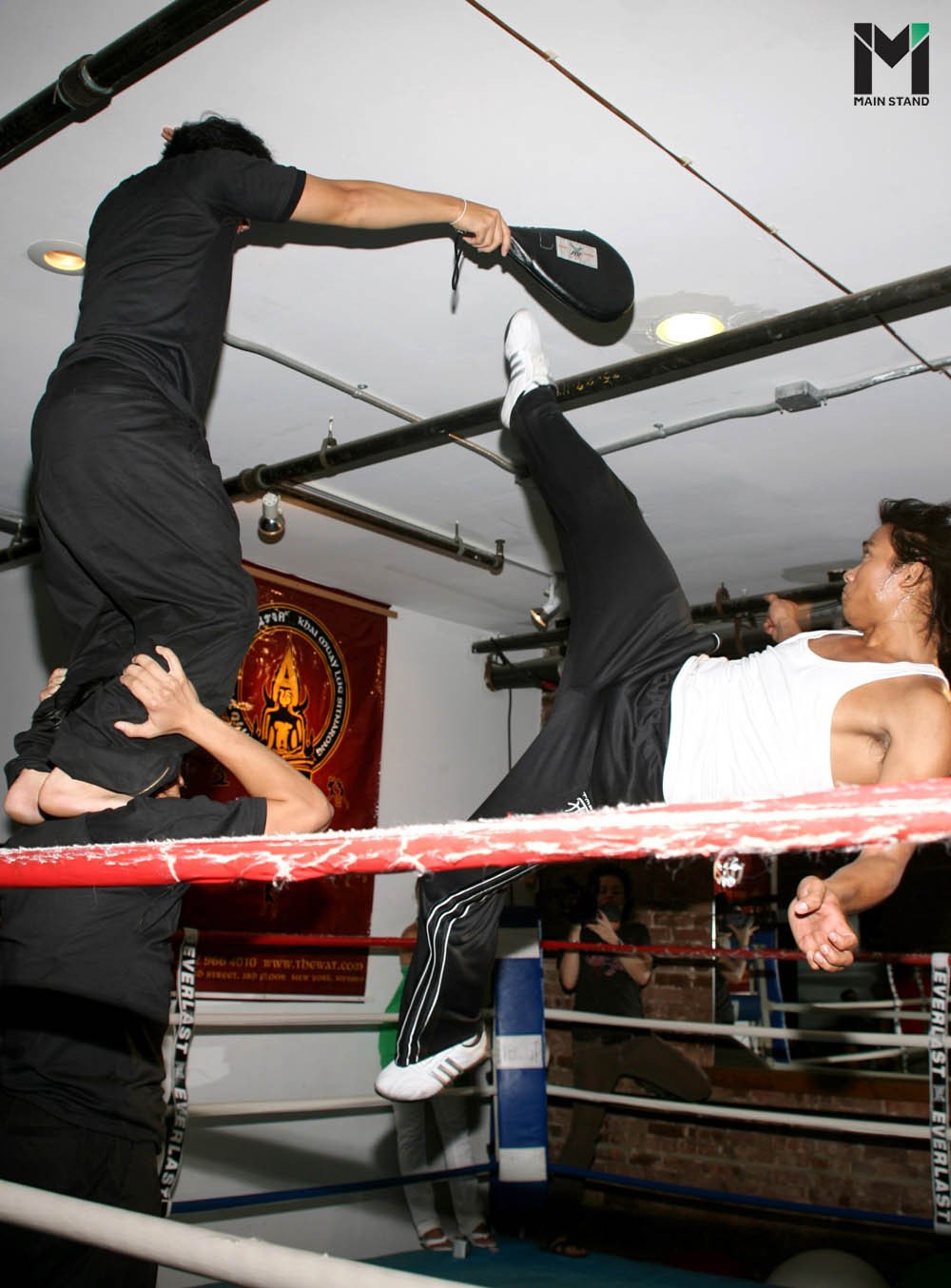 His first starring role generated hype not just in Thailand, but internationally as well. Major American film distributor Magnolia Pictures saw his potential and bought the rights for both Ong Bak and his subsequent film Tom Yum Goong to debut in the USA. The movies were well received and very profitable with both movies being in box offices everywhere.
"I remember seeing 'Ong Bak' for the first time with (Magnolia) president Eamon Bowles and we literally stood up in the middle of the movie and high-fived each other," Tom Quinn, head of acquisitions for Magnolia, told Reuters. "It brought out the 14-year-old in both of us."
"We walked out and immediately made an offer. I'm not comparing Tony to Bruce Lee, but if you had the opportunity to buy Bruce Lee's first movie, wouldn't you do everything in your power to do it?" 
NBA jump-kick legend
Thanks to the popularity of 'Ong Bak' Tony Jaa gained exposure as an action movie star from Asia, with his selling point being his Muay Thai skills and preservation of traditional Thai heritage.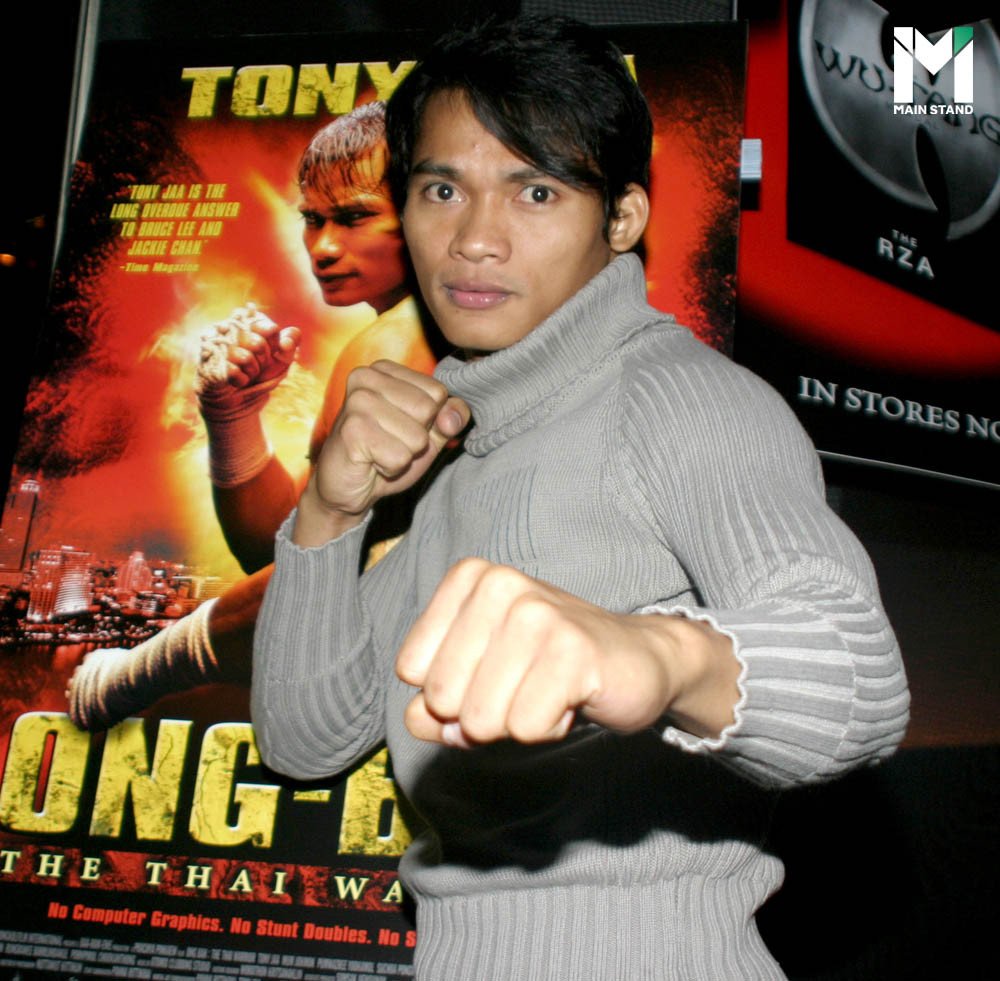 Prior to this, Muay Thai was pitched to the west through the 1989 film Kick Boxing by Jean-Claude Van Damme, but it was the performance of Tony Jaa that captured the audience and fully immersed them in the traditional art.
Moreover, Tony's movies didn't use stunt doubles or slings, which heightened the audience's awe at the movies. Due to this, Tony was invited to perform at the NBA half-time show for the Dallas Mavericks' home stadium in 2005. That same year, Sahamongkol Film was planning to release 'Tom Yum Goong,' Tony's second film, after the major success of his debut.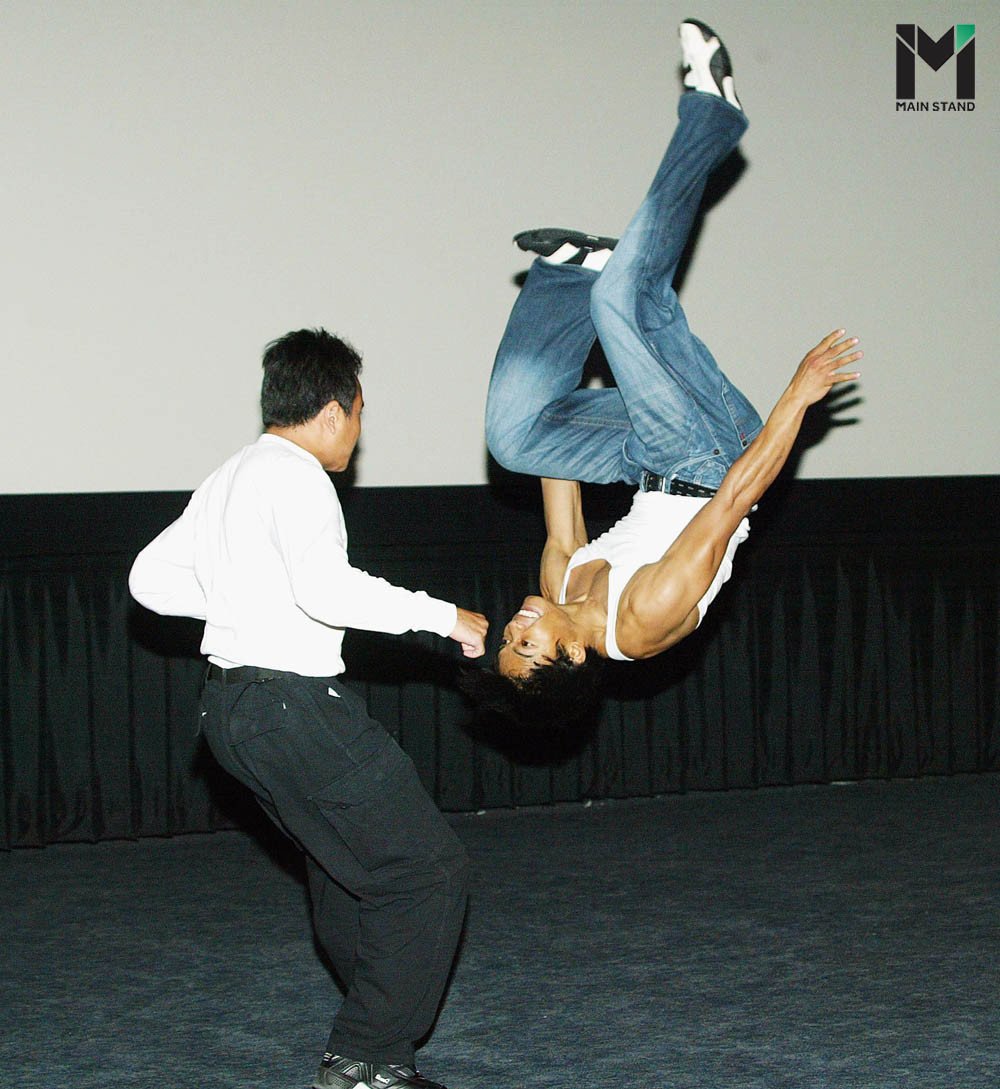 Tony Jaa appeared at the Mavericks' stadium in traditional Muay Thai clothing with ropes and bandages over his hands. The announcer introduced him to the stadium as the protagonist from Ong Bak.
He had just three minutes to perform, it was more than enough for the Thai actor to captivate the entire arena. He kicked things off by replicating some action scenes from Ong Bak, such as jumping up on another actor's shoulder and pulling off a jumping backflip kick.
The finale was Tony Jaa challenging himself by having his stuntmen stack on top of each other and hold a basketball at the top. The elevation was around 3 meters. Tony mustered his concentration before leaping and successfully kicking the ball.
If anyone has seen the film Tom Yum Goong, they will instantly realize that he was replicating the scenes where he jumped up to kick the lamp on a lamp post, and jump-kicked a villain who was on a helicopter. In this instance, he combined Muay Thai, high jumping from Sepak Takraw, and flexibility and balance from gymnastics to complete this breathtaking maneuver.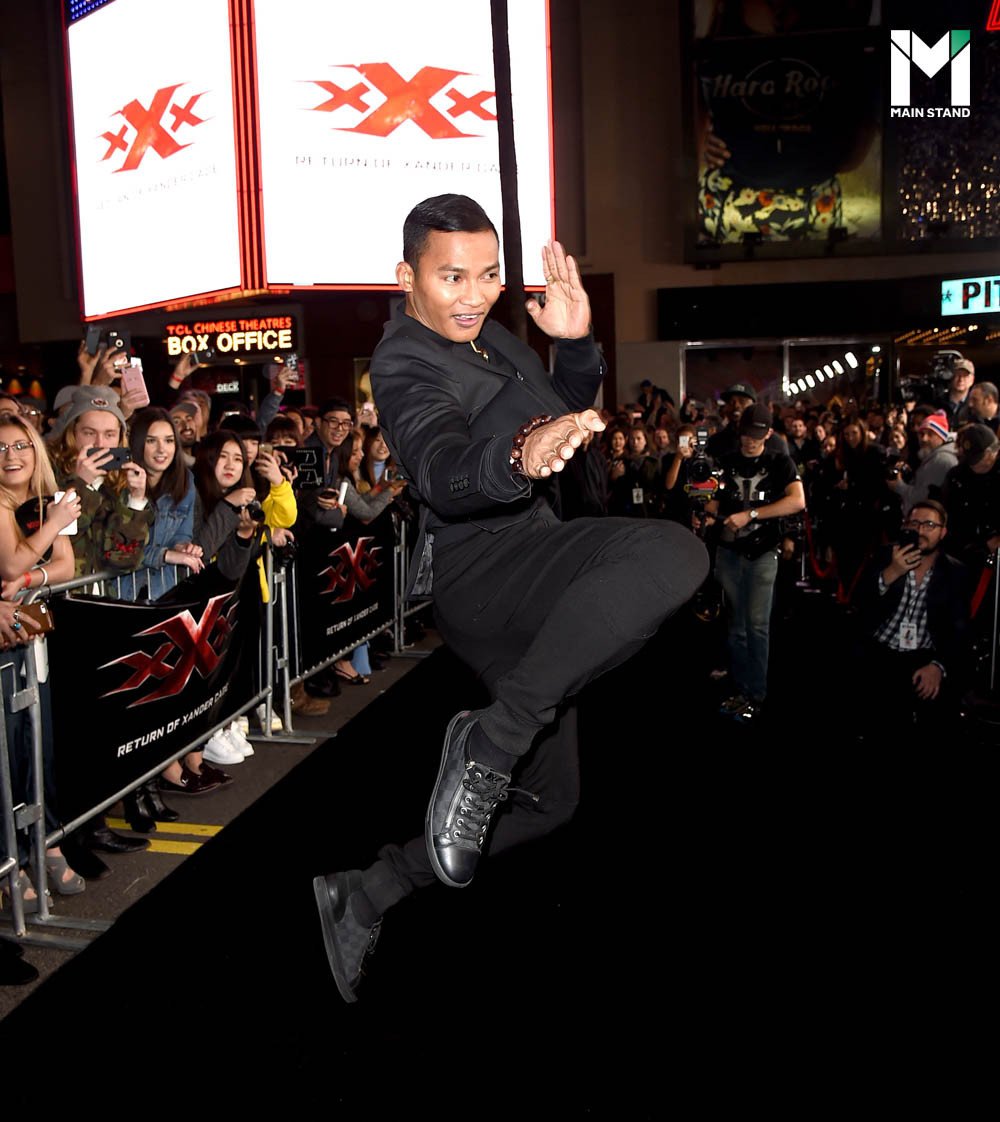 Just like in his iconic films, Tony Jaa's practice of Muay Thai Yuttasilp helps to preserve Thailand's cultural heritage, as well as promote it with excitement and intrigue to a worldwide audience.
References:
https://www.reuters.com/article/film-thailand-dc-idUKN0225589820070403
https://www.youtube.com/watch?v=UZSPo-74iBc&ab_channel=Yij