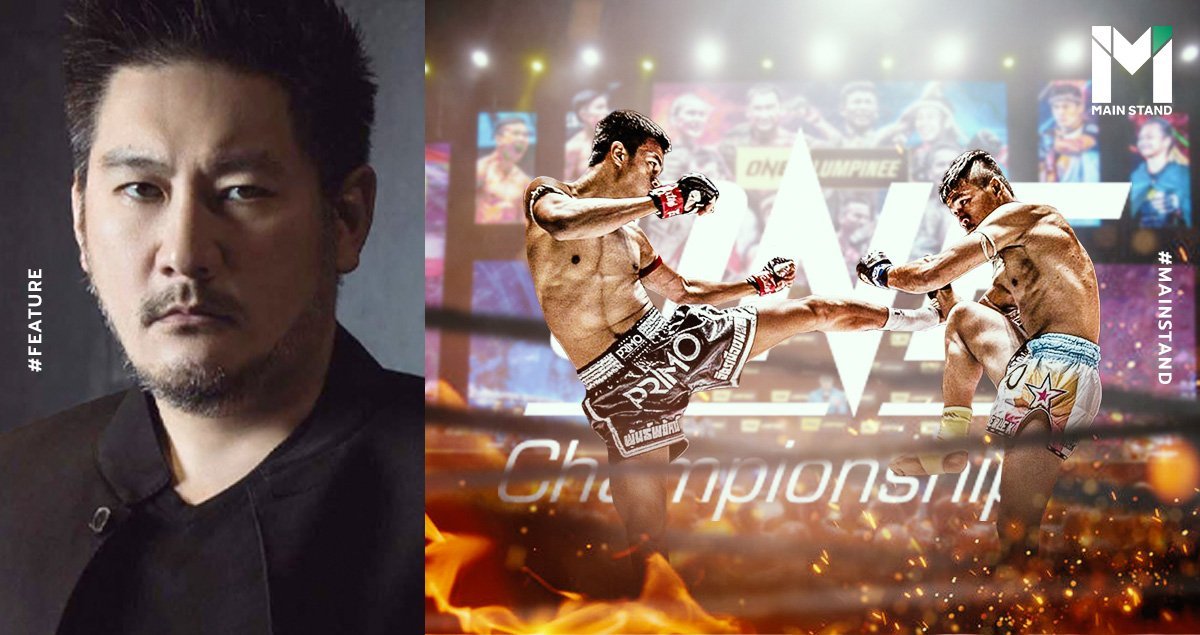 Recently, ONE Lumpinee has kickstarted. People keep an eye on this event as ONE Championship has been gearing to level up Thai boxing, with Lumpinee Boxing Stadium as its base.
The combat sports promotion CEO Chatri Sityodtong pledged to restore Muay Thai's glory, offering boxers financial incentives and overhauling Muay Thai standards.
Main Stand dives deeper into what drives the jaw-dropping ONE Lumpinee event and how it aims to play a role in upgrading Thai boxing to the global stage. 
The biggest purse in Thai boxing 
Chatri Sityodtong, the founder and CEO of ONE Championship announced ONE Lumpinee as the highest-paying boxing competition in Thailand.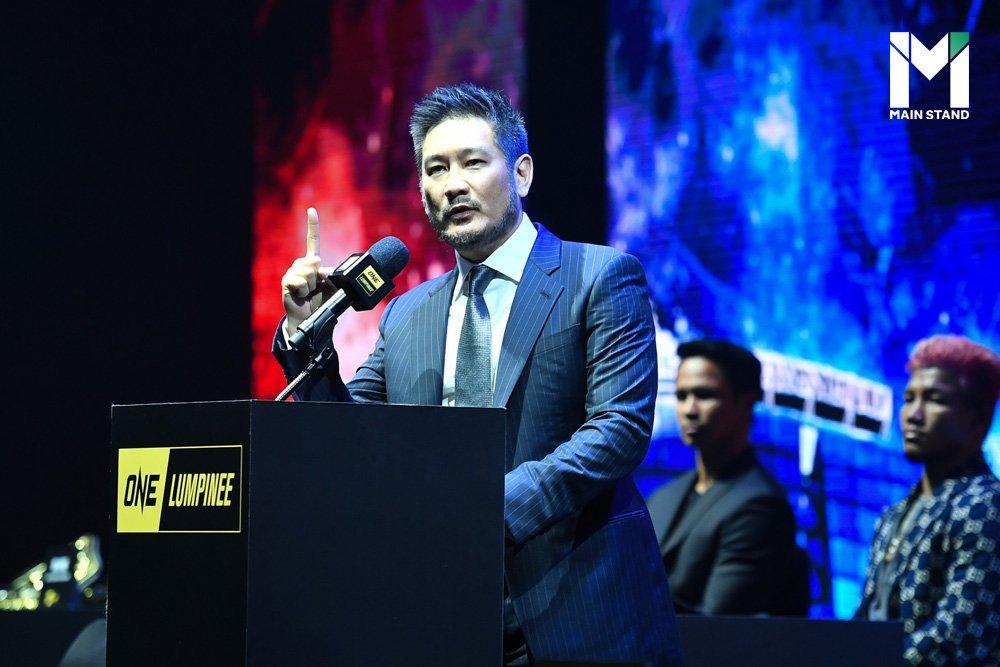 More importantly, this ring allows boxers across the country to prove themselves before going to the international level. 
All ONE champions will receive the highest prize money in Muay Thai around 4 million baht per fight ($118,508) and it could be up to 6 million baht ($177,762) in case of a remarkable performance.
ONE Flyweight Muay Thai World Champion Rodtang Jitmuangnon, ONE Featherweight Muay Thai World Champion Tawanchai P.K. Saenchaimuaythaigym and ONE Bantamweight Muay Thai World Champion Nong-O Gaiyanghadao are Thai fighters with a proven track record of Muay Thai success.
All are results of Chatri's goal to make people recognize Thai boxers as "heroes" like other world-class athletes.
The ONE Championship boss shared: "Our boxers should be considered as heroes. They have won incalculable titles, including Lumpinee and Rajadamnern Champions. But after their boxing careers, they have earned a living by driving tuk-tuks or working as security guards with low incomes. Worse still, people don't recognize, take photos or even ask for their autographs. How on earth could this happen to our heroes? I want to do something to make people recognize them as heroes. They deserve it.
"Many were born into low-income families. They should be given an opportunity to escape poverty, be viewed as heroes, and become wealthy. I am willing to offer them a large sum of money because I want to create heroes, inspiring them to make their way to get out of poverty and become successful.
"This is an opportunity. If a 10-year-old boy in Buriram dreams of escaping poverty, his dream can be realized at ONE. As a hero, his success will inspire everyone.
"They will inspire not only Thai boxers but also those of all walks of life. Their stories will highly motivate you to work hard. This is only the beginning. In the future, I plan to give Muay Thai fighters higher financial rewards."
New boxing standards
If you ever watch ONE Championship, you will realize that each fight is much more intense than your typical Muay Thai slugfests.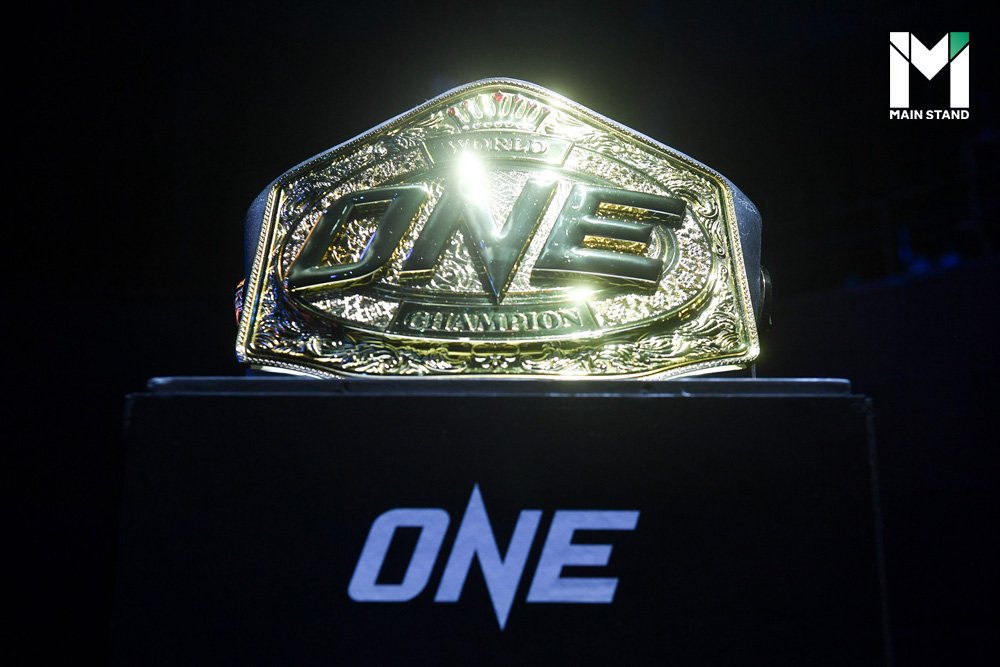 Under the scoring criteria that mainly focus on boxers exchanging punches, those who throw more fierce and powerful punches will have an advantage. 
Each round is more fascinating than an average fight and differs from today's less action-packed brawls.
In ONE Lumpinee, four-ounce boxing gloves are used. This is because small-size gloves allow boxers to strike and respond with increased speed. 
Judging criteria are also transparent under ONE Championship. 
Without technical knockouts or a 10-count, the strongest man standing in the ring will be the victor. 
"In the ring, you have to be confident that you can knock your opponent out and stay focused in every second of the fight, not just move in and out and attack only in the first two rounds," Chatri revealed. "You don't need to be a pressure fighter only. An out-boxer with crafty technique as a weapon like Samart Payakaroon can keep opponents at bay also. But you shouldn't aim only to gain points."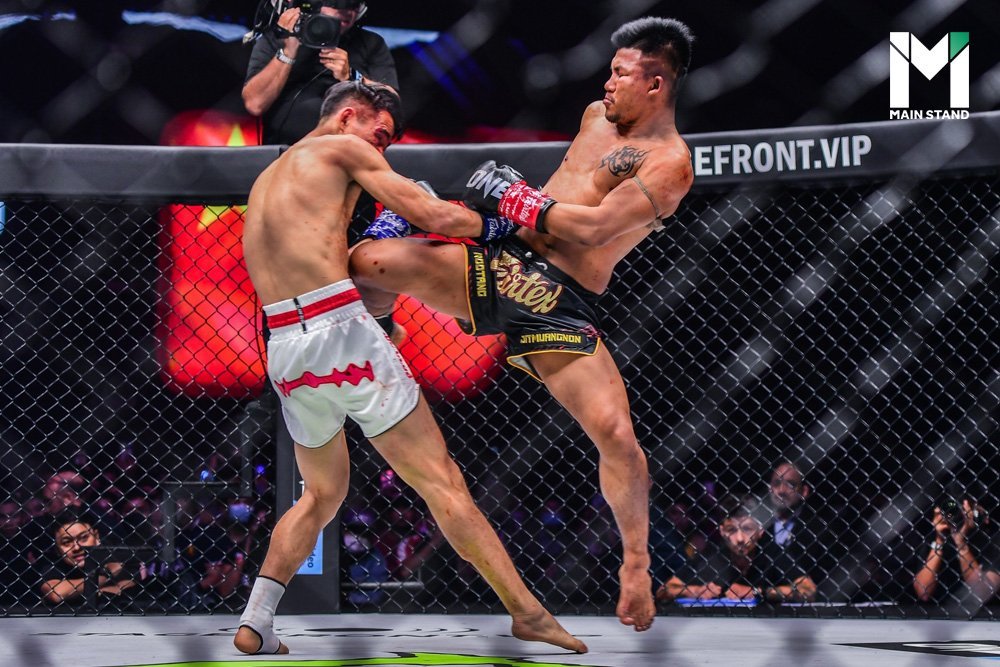 On top of that, like in ONE Championship, foreign referees plus at least one certified Thai referee will officiate all fights. 
In addition, some selected Thai referees will observe the competition for their career-enhancing opportunities at the international level.
"I have been trying to turn ONE into a real sport," Chatri insisted. "In the past 10 years, Muay Thai has become less popular because many don't view it as a sport but the betting arena. 
"Worse still, gamblers bribe referees. This is literally unfair. Gambling is not wrong like bribery but it should be done outside or online. 
"Muay Thai requires 100% fairness, unbiased scoring and no fixed bouts. This will happen at ONE Lumpinee." 
Weekly worldwide live streaming
Over the past few years, ONE, as the world's biggest martial arts organizer, has seen massive growth, ranked fourth among the most viewed sports media shows on television and online streams.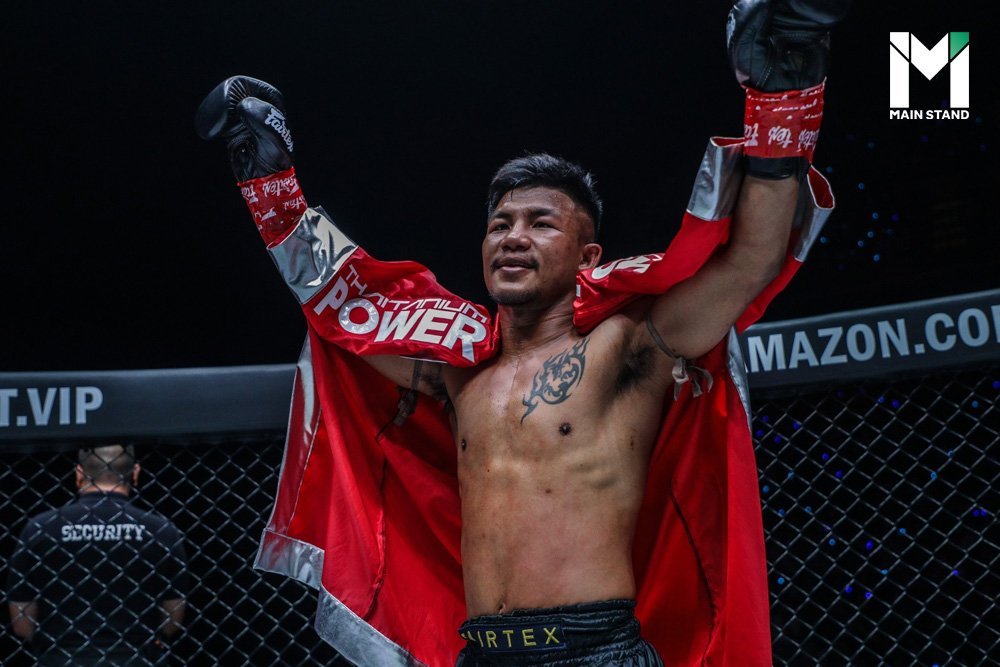 In 2021, ONE was viewed by up to 406 million audiences worldwide, only behind major competitions such as the Olympic Games, the UEFA European Championship and the UEFA Champions League. 
ONE Lumpinee kicks off live nationwide on Channel 7HD during prime time, at 20.30 local time every Friday night. The competition will also be televised in over 170 countries through ONE's broadcasting rights partners with an estimated viewership of over 60 million. 
In addition to boxing standards, ONE implemented a new product design, referring to light and sound, similar to the one used in ONE Championship to ONE Lumpinee. 
Also, there is a "Wai Kru", a ritual performance and dance to pay tribute to Muay Thai teachers in the main bout to disseminate Thai culture.
Not only will all this hype Muay Thai fans, but also those who watch the showdowns at ringside and on TV, which means around the globe.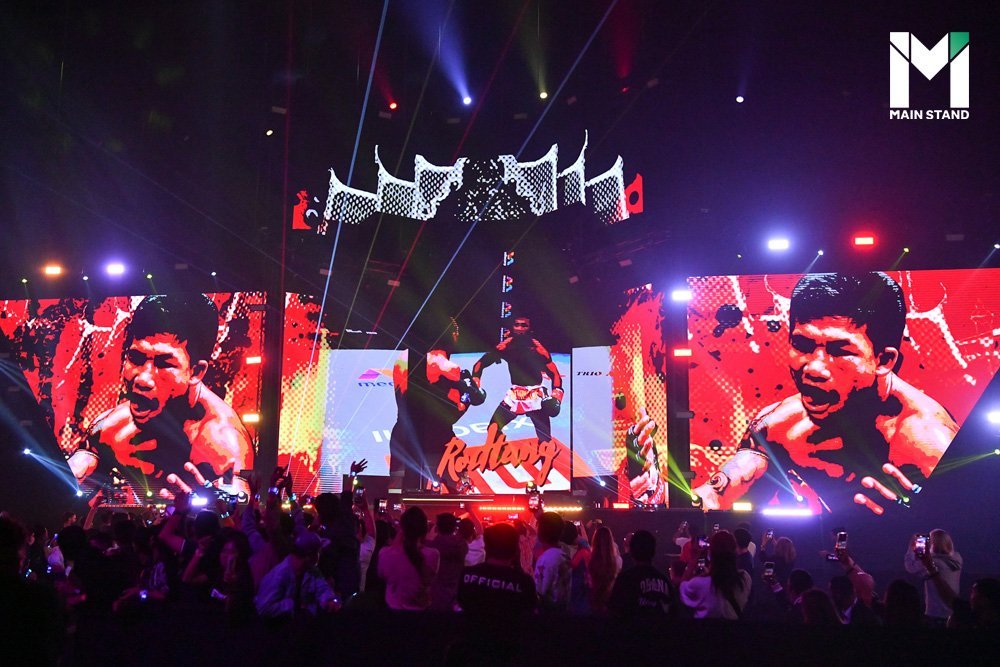 "Muay Thai airs only in Thailand, which bars the sport from being considered a world's heritage," said Chatri. "ONE Lumpinee will be broadcast in 170 countries worldwide. Imagine how amazing it could be when people worldwide watch Muay Thai every week the way they watch the Premier League, NBA, or NFL. I'm so proud of it.
"We are set to create an advertisement to promote our heroes and meccas in Thailand to be universally recognizable." 
Strengthen the foundation
Chatri's resolution is to return Muay Thai to its glory days. He doesn't only plan to bring ONE Lumpinee global recognition but also wishes to reinforce Muay Thai.
The ONE boss offers promoters nationwide and worldwide opportunities to send fighters to join the competition and work their way up to be crowned the best boxers and earn financial rewards, with a promising future awaiting them. Beyond that, he still has several other plans in place.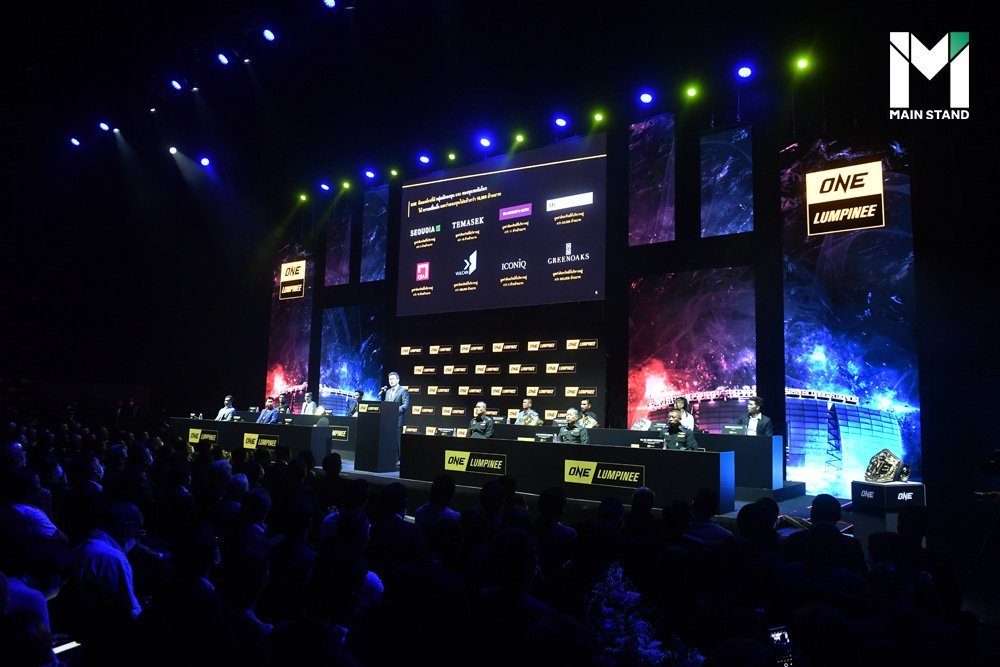 Chatri invited Thai boxing camps' owners and top promoters in Thailand to join hands in developing Thai boxing and offer 10 million baht ($296,208) in financial assistance to small boxing gyms in the country, encouraging them to produce skilled boxers.
At the international level, ONE is planning to invest 3.6 billion baht ($106,635) in Thai boxing, gearing up to hold the Muay Thai Grand Prix, bringing 16 world champion boxers to compete against one another for a shot at 33 million baht ($1,000,000). 
With all this, Muay Thai will become increasingly popular and globally recognizable.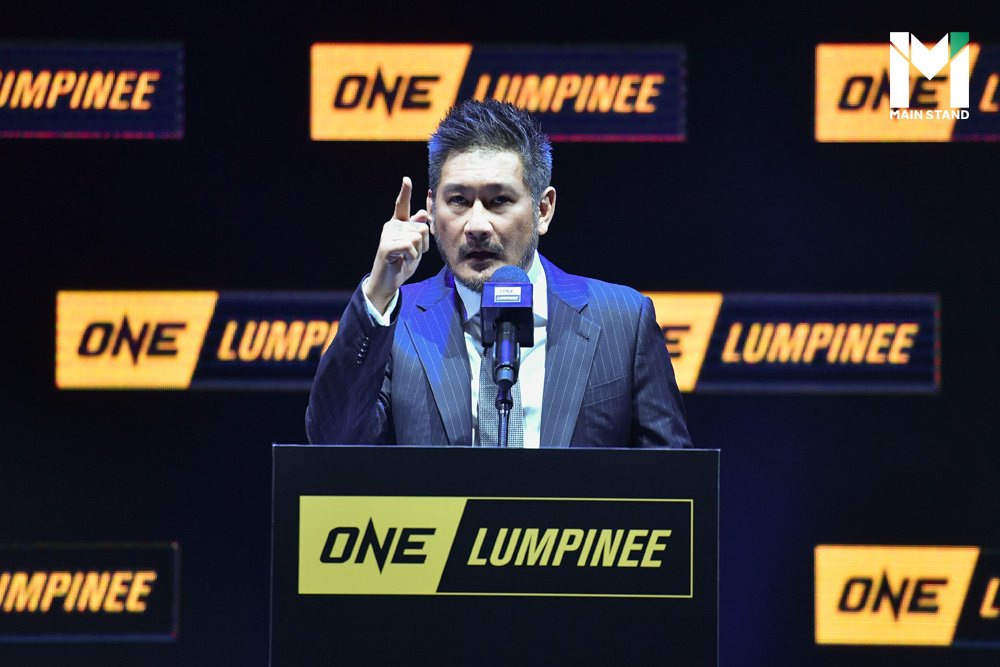 "I would like to establish new Muay Thai boxing standards regarding the competition and the fair system," Chatri added. "Boxers should earn the most percentage of financial rewards, followed by their camps and promoters. We, including Thai promoters, Thai boxing camps' owners, and fighters, will all win.
"ONE is not a foreign company. I'm Thai-born. I'm half Thai. 
"Muay Thai has always been deeply embedded in my heart. I will do all this wholeheartedly. My main purpose is not to gain profits or take advantage of anyone. I only want to produce Thai sporting heroes and make the world realize Thai prodigies."
Chatri concluded with a brief but powerful message: "I will make Muay Thai the greatest comeback in history."