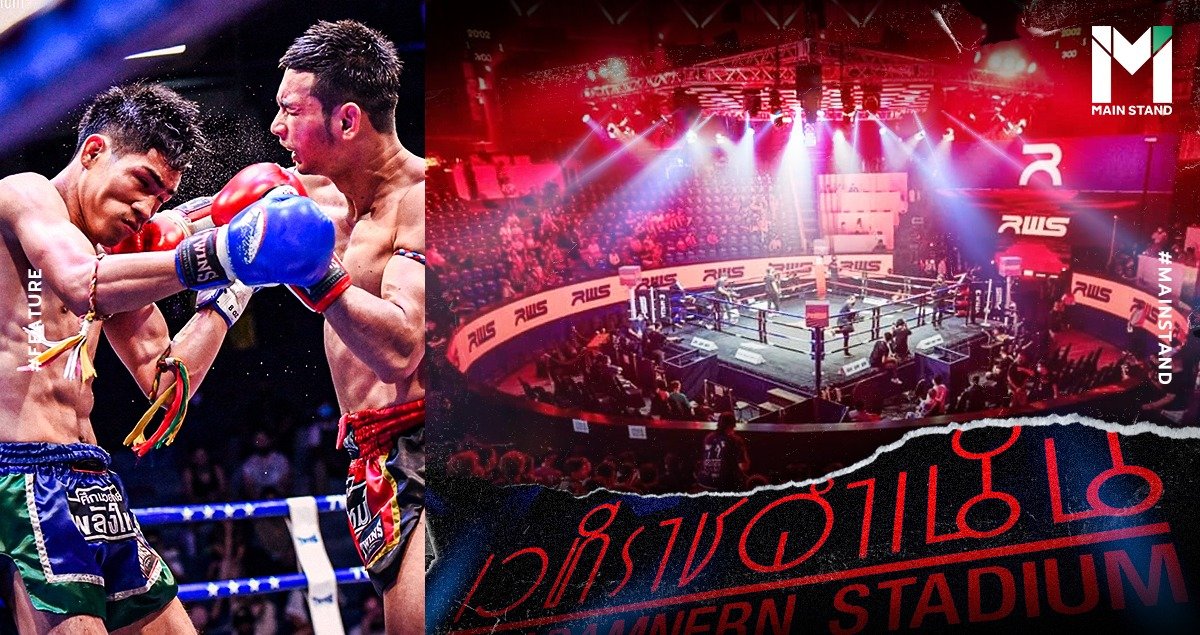 The Rajadamnern stadium is an iconic landmark for Thailand's boxing industry.
This landmark has played a key role in preserving Thai martial arts traditions through the sport of Muay Thai and has elevated it to being a professional sport up to international standards.
Over the seven decades since its inauguration, the Rajadamnern Stadium has reached legendary status, and was the site of many historical events in the sport. The stage has become a dream for competitors and a favorite for combat sports fans all over the world. The prestige of the stadium calls viewers all over to come and experience the atmosphere once in their life.
Recently, the stadium has emerged through some of the darkest chapters in its history and is now the site of a major rebirth of Muay Thai.
Having gone through a massive makeover to adapt to modern times, its doors are now wide open once again for fans all over the world to admire Muay Thai at its birthplace. However, the stadium still retains its tradition, culture, and original Muay Thai roots.
Rajadamnern Rebirth
The past three years have been a difficult time for sports industries all over the world. Thai boxing also took a hit as competitions were suspended for many months due to COVID-19.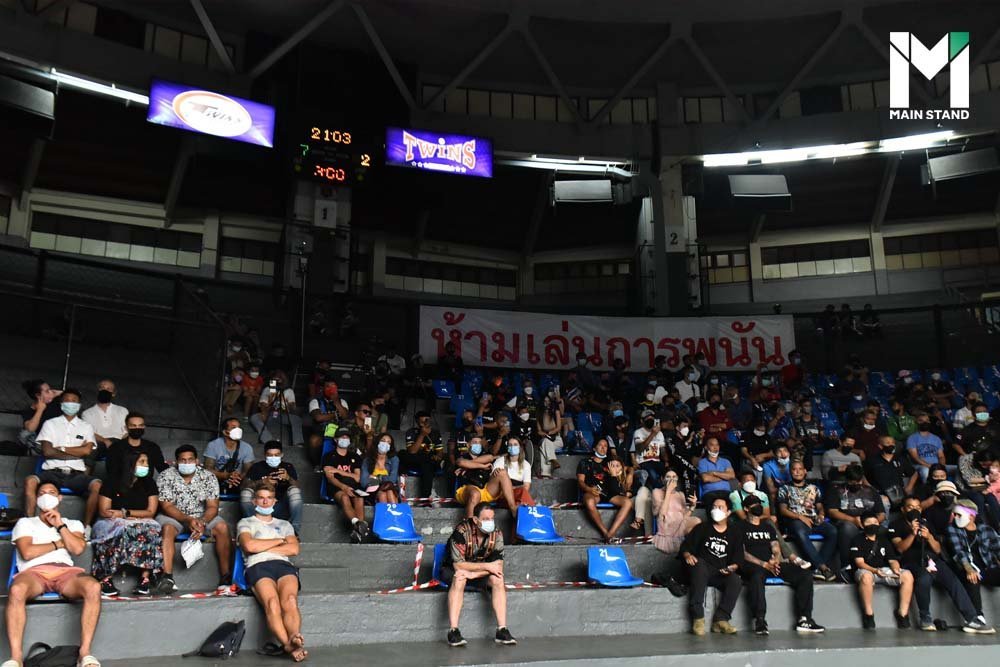 By the time the government lifted its suspension of Muay Thai competitions, stadiums everywhere were struggling, no matter the size. The decline in spectators had a huge impact as public health regulations limited the number of viewers allowed in the stadium.
The decline in popularity of Muay Thai among the newer generations also affected the industry, and many of the remaining spectators simply gamble on the sport.
After COVID-19, the atmosphere in the Muay Thai arena changed, and many viewed it as a dying sport. Amidst this dark age, one group saw an opportunity to rebuild and chose the Rajadamnern Stadium to be the center of a rebirth for the sport.
That group is Global Sports Ventures (GSV), under the management of CEO Thainchai Pisitwutthinan. Thainchai grew up surrounded by boxing his whole life and had a passion for bringing Muay Thai to international heights.
GSV entered the scene by buying shares and partnering with Rajadamnern Stadium with the goal of "bringing a new age of Muay Thai," by revitalizing the first internationally approved Muay Thai stadium and the birthplace of professional Thai boxing.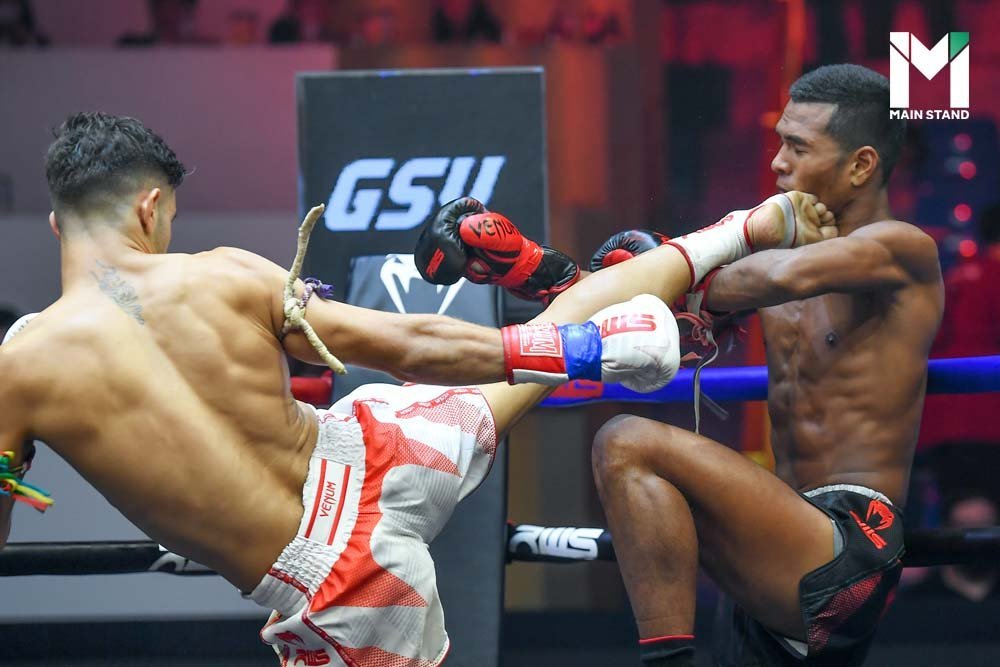 "GSV is a joint venture company, started from Plan B media management and I," Thainchai explained in his interview with Muay Thai Stand. "We shared our passion and realized we had the same goals: to elevate sports in Thailand"
"There was one sport we were looking into, which is the most important sport to Thai people. The national treasure. A sport where Thai people would not lose to any nation: Muay Thai. GSV was founded to improve and elevate Muay Thai."
"I had a chance to talk to boxers and promoters internationally. They all agreed that the dream of an international Muay Thai athlete is to fight in Rajadamnern Stadium. This was equivalent to a professional snooker player wishing to play in the Crucible Theater once in their life. This is the dream of Muay Thai athletes all over the world, and this is the importance of Rajadamnern Stadium."
The "new age" in GSV's vision is not just an advertising phrase and has manifested in many concrete changes to the stadium. This ranged from interior renovations to a new power system that provides light, sound, and vibrant colors. Fans of Muay Thai were left astounded and mesmerized by the atmosphere of the new stadium, which is now comparable to a concert or an international big league event.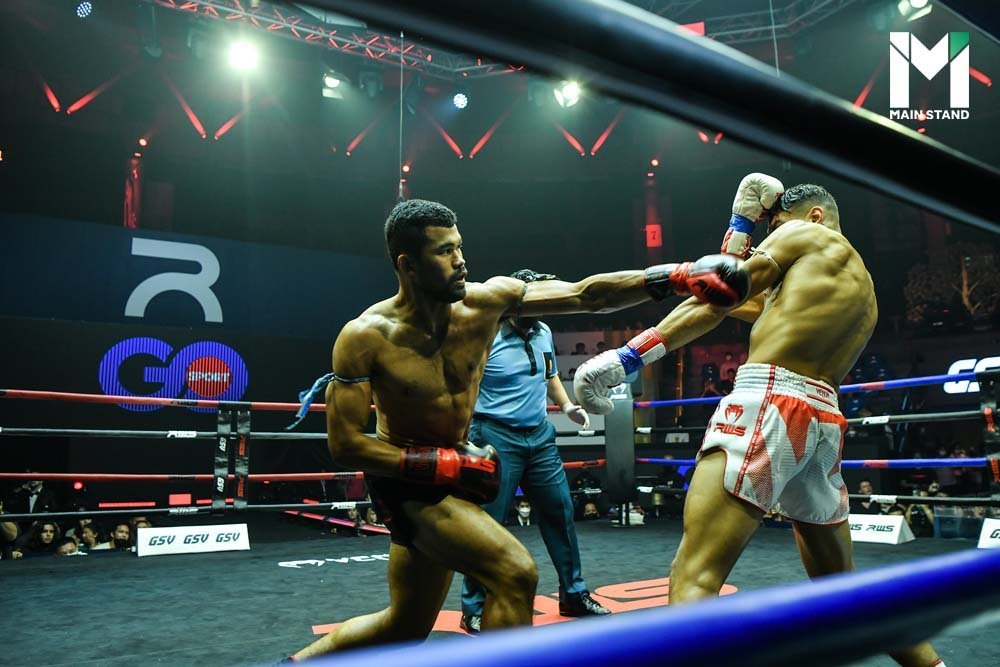 "GSV's vision is to change the perspective of Muay Tha from being just a traditional sport to being a sport for everyone, all ages, all genders. In order to make Muay Thai more accessible to everyone, we have to change the image of Muay Thai to be more modern as a sport. What we can do is elevate the atmosphere using light and sound to capture the audience," he continued.
"We have also made changes in terms of presenting ourselves by rebranding our logos. New logos were made in both Thai and English to be more accessible to every nation. Our initial changes were very well received, and have elevated our stadium to an international level."
Prior to the major changes, Rajadamnern Stadium had announced its plans for a new logo by partnering with Farmgroup, a local design company with previous experience in designing logos for the Thai League football competition.
The stadium designs were based on deco-style architecture, which is the same visual arts style as Thailand's central post office, a building renowned for its uniqueness and worth in conservation.
This drastic image change was intended to display a classic art style through modern designs. The old logo design of "Rajadamnern Stadium" used in the past is adjusted to be more proportionate and easily read. The font and calligraphy style is also adapted to its English counterpart.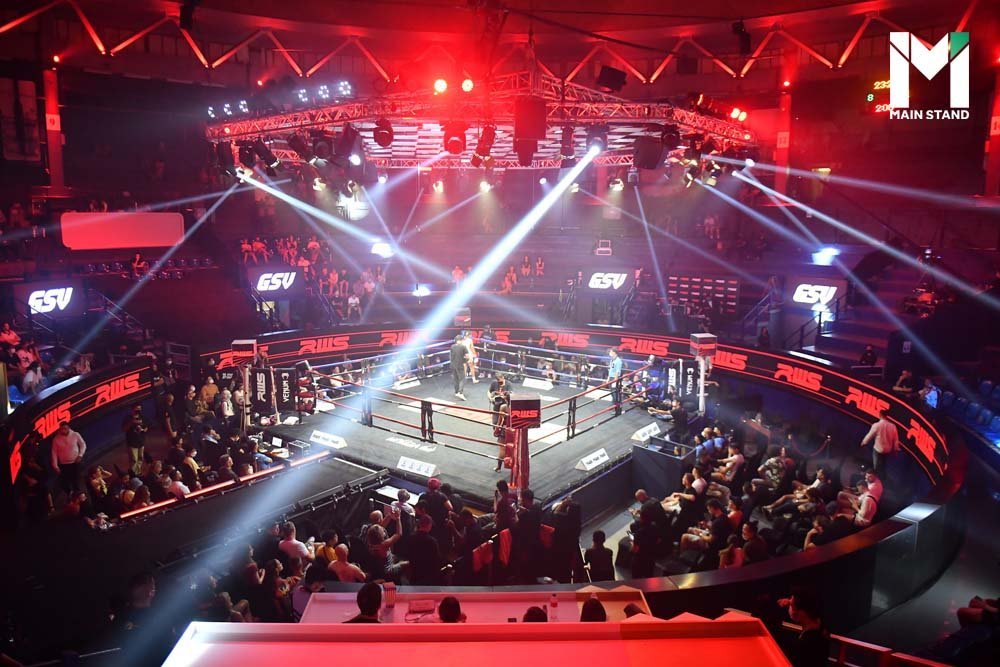 Another major point that stands out is the circular shape of the text. This has a deep symbolic meaning, as Rajadamnern Stadium has been the only Muay Thai stadium with a circular amphitheater since the beginning. The importance of the circle in both the logo design and architectural renovations is a homage to the stadium's roots and heritage. 
A stage for everyone
Rajadamnern's rebirth is not just a rebranded logo and stadium makeover to appear more international. In terms of the competition itself, GSV and Rajadamnern Stadium have the same vision of elevating Muay Thai to the same level as existing international sports.
As in any sport, Muay Thai's growth would be driven by audience engagement, and the group instigated many further changes to make matches more accessible.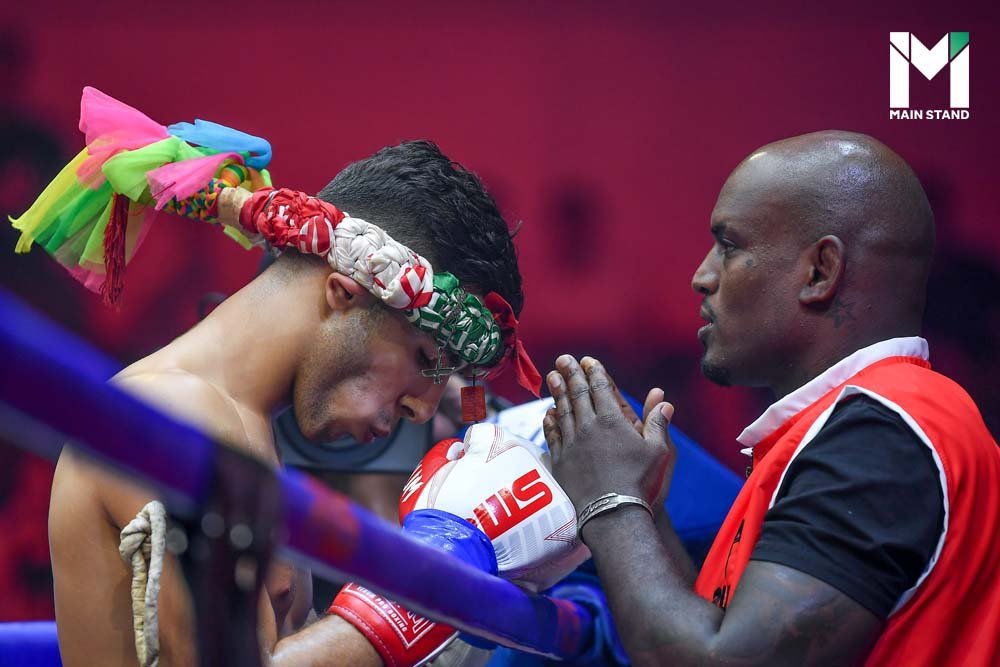 For example, their inaugural Rajadamnern World Series featured a 'new style' of Muay Thai, with revamped rules to make the sport more exciting and understandable for everyone. The first change was to show scoring for every round, both for the audience's clarity and the fighter's own awareness of their situation. The second change was to reduce the number of rounds from five to three and decrease the stage size. The last change is to add bonus points in the group stage and to make it so that a faster knockout would also yield higher points.
"We want to attract newer generations and international fans to Muay Thai. To achieve our goals we made adjustments in both stadium infrastructure and competition format to lower the entry barrier of the sport."
"In my eyes, Muay Thai is a very enticing sport in both variations of five rounds or three rounds. In the global MMA scene, Muay Thai has been accepted as one of the arts with the best stance. For me, there is still a disconnection between Muay Thai and other martial arts," Thainchai explained.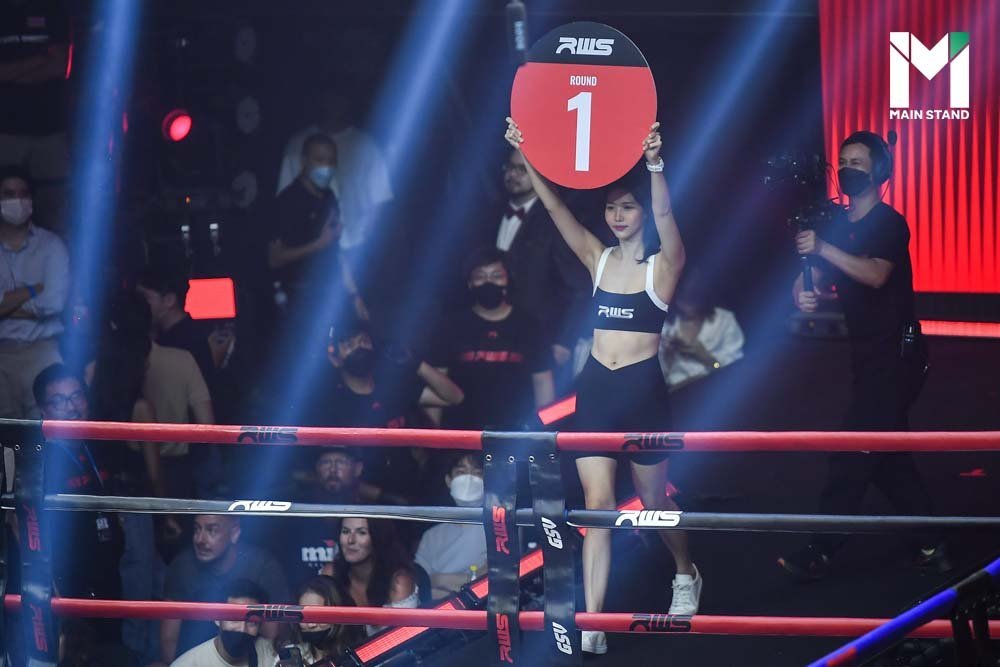 "If you talk to someone who has had no exposure to Muay Thai they would more so have negative impressions due to the rumors and stereotypes of Muay Thai arenas. These social barriers are making people afraid to go watch Muay Thai in arenas."
"We had to bridge the gap between the public's impression of the sport by renovating and rebranding to appeal to all ages. Our goal is to make them feel that coming to the stadium is more exciting than watching from the TV."
"We had clear goals of making Rajadamnern Stadium the central hub for sports entertainment to enhance everyone's experience of live spectating."
This is Muay Thai, This is Rajadamnern
Another major change for Rajadamnern Stadium is adapting to the times, specifically in terms of equality and neutrality in sports competitions.
For 77 years, this arena had barred women from competing. In fact, across the world of Muay Thai, women have had to face challenges in terms of compensation, prize money, and opportunities to even compete.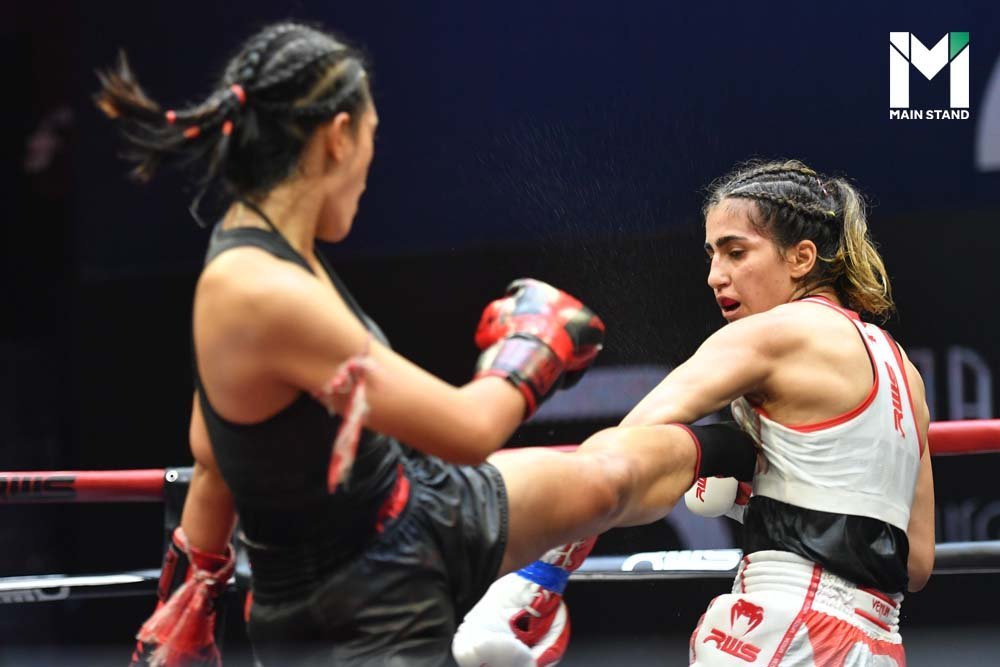 In the first Rajadamnern World Series, the stadium and organizers had arranged four series of men's competitions for different age groups, and a series for women. Regardless of gender, the prize money for each series is the same at a million Thai Baht.
"Our ambition is to preserve and elevate the art of Muay Thai. To this day we have made history elevating Muay Thai to international levels in terms of inclusivity while retaining its traditional roots," Thainchai continued.
"We give importance to gender equality, and conducted a ceremony to pay respects to female athletes who have helped disseminate the art of Muay Thai as a sport for women as well."
"Some female boxers cried tears of joy at having a chance to box at Rajadamnern Stadium. It is the stadium of dreams for both men and women."
"I believe in the potential of female Muay Thai boxers. They are no less than their male counterparts. That is why we set the same prize money for both male and female contenders at 1 million Baht. In supporting the female Muay Thai scene we can finally see the full potential of female Muay Thai boxers."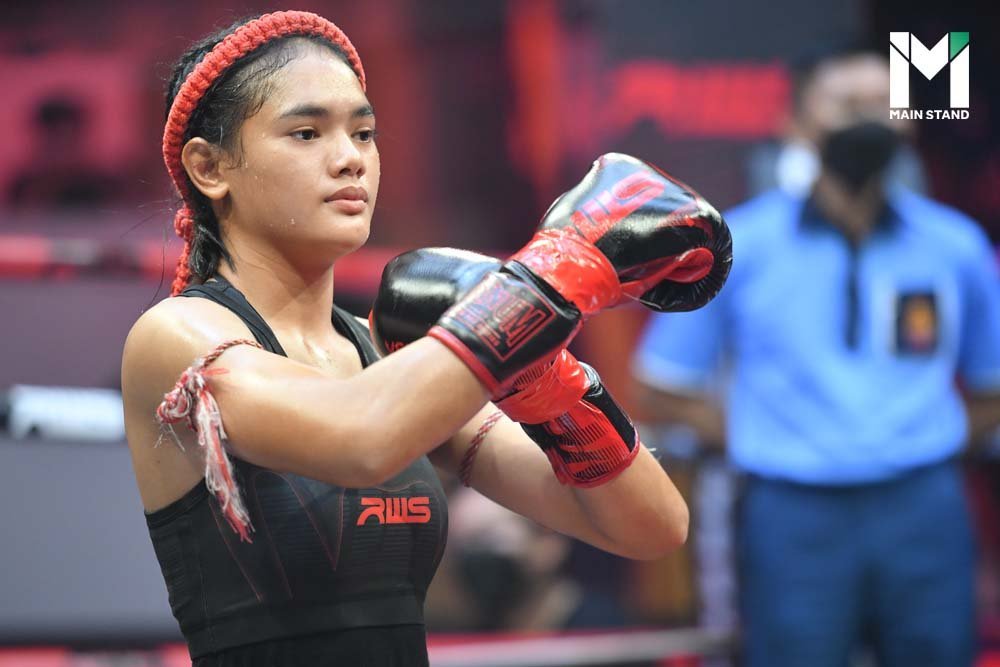 The Rajadamnern World Series matches were paving the way for the new age of Muay Thai for the world to see, symbolized by the drastic changes made to this historical arena.
To retain the roots and traditional aspects of Muay Thai, a lot of traditions that have cultural value were preserved. Some of these traditions include paying respects to teachers (Wai-Kru), playing traditional Thai instruments, and showing sportsmanship after each match. All these can still be seen at Rajadamnern stadium to preserve the culture and roots of Muay Thai.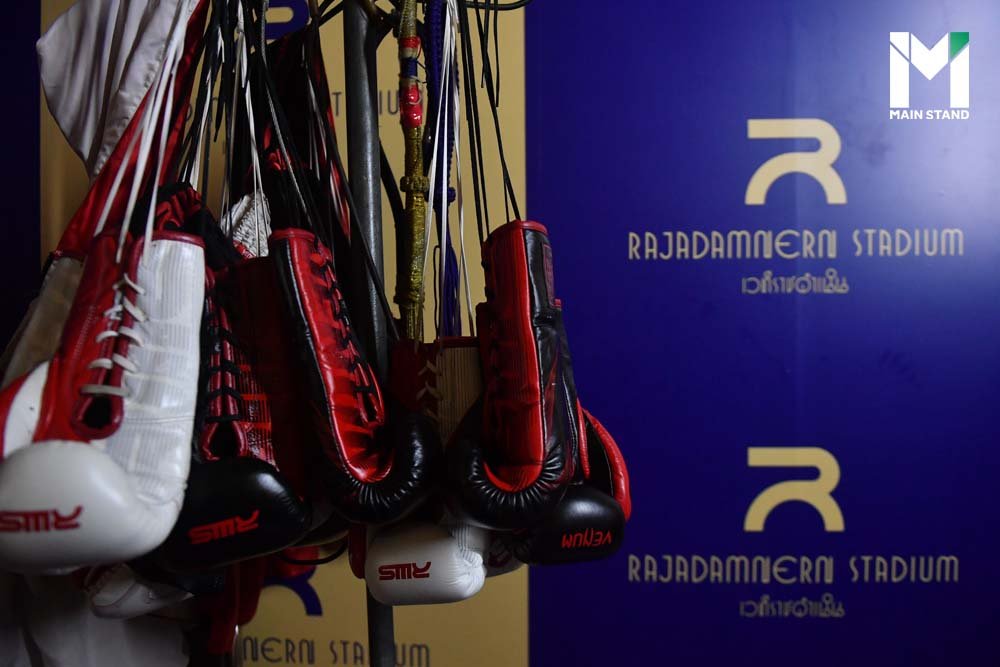 This is the story of Rajadamnern Stadium and its journey to the new age. We cannot deny that the world of sports revolves around entertainment, but the importance of retraining tradition and customs shouldn't be ignored. Rajadamnern has completely preserved the beauty and charm of Muay Thai while adapting to the ever-changing times.
As the stadium announcer always says,  "This Is Muay Thai, This is Rajadamnern."