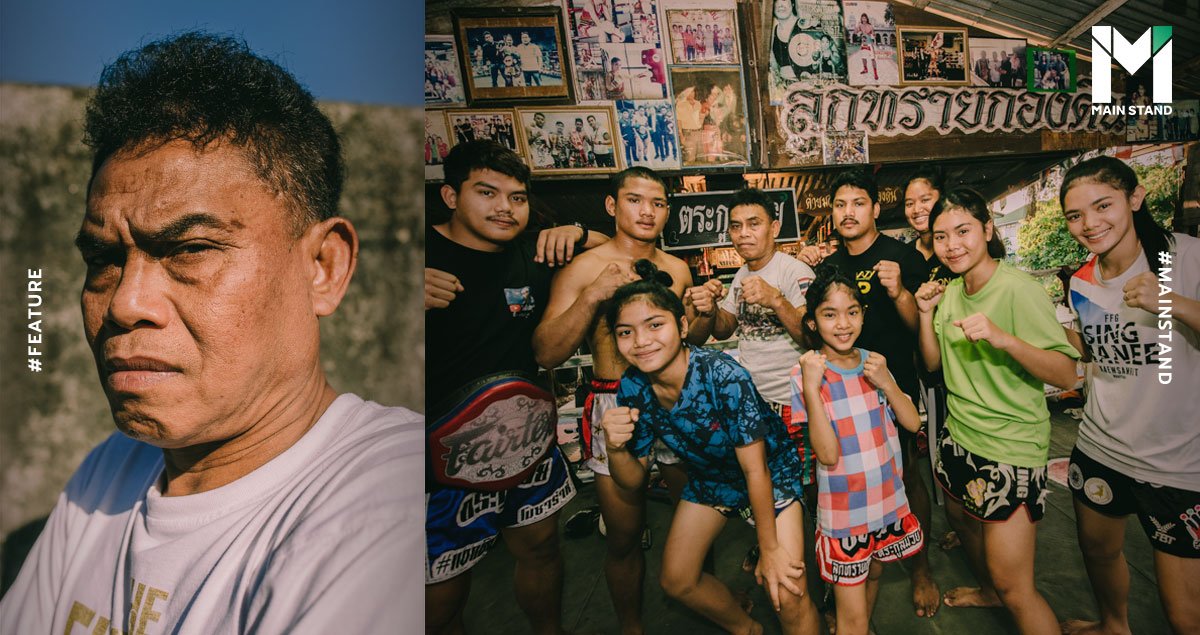 After a 77-year wait, Thailand's iconic Rajadamnern Stadium hosted its first-ever female Muay Thai last month. 
Aida Looksaikongdin from Thailand defeated Iranian fighter Zahra Venum Muay Thai with a unanimous score of 10-9 in Group A's 112-pound weight class bout.  
But before becoming the first person to achieve the historic feat, Aida was raised in a family with 15 other siblings who shared the dream of becoming prominent Muay Thai fighters - thanks to the help of their father Nopparit Yoohanngoh, a man who used the sport to turn his family's life around. 
Despite the pain of holding a kicking pad for over a dozen children daily, he stands firm in his commitment to impart the sport to his kids. 
Main Stand presents the story of Nopparit Yoohanngoh, the owner of the Looksaikongdin Gym and a father of 16 who used Muay Thai to change his children's lives. 
A gift from God
We arrived in the Muslim community in Bangkok's Khlong Sam Wa District, on the city's outskirts. The working-class neighborhood lacks many key facilities, and residents struggle to make ends meet.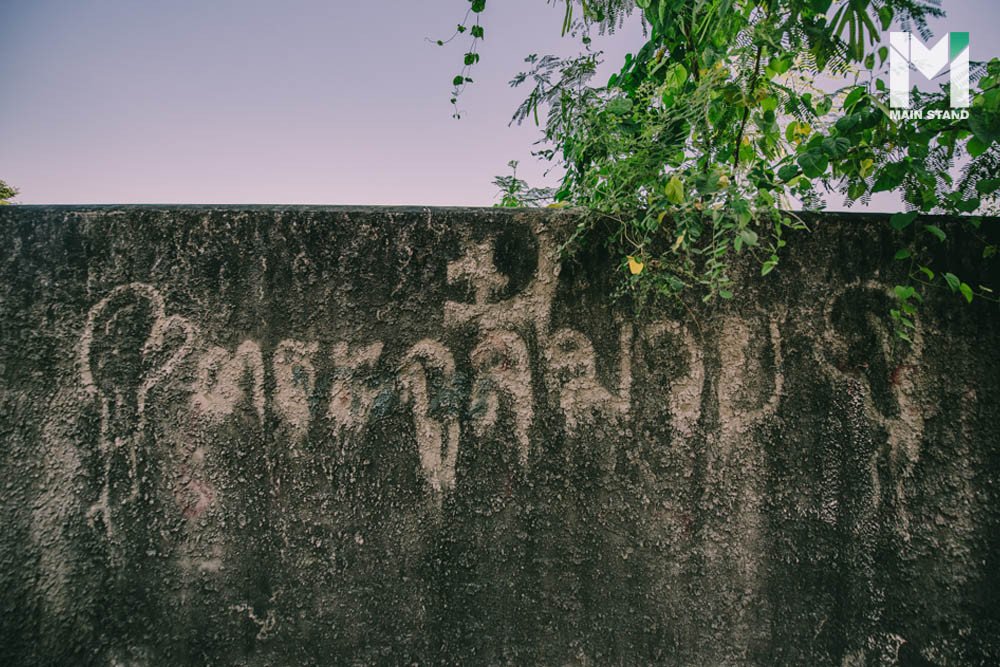 We visited a small house belonging to the family of Nopparit Yoohanngoh, known to locals here as 'Bung Rit.' Having been born and raised in the community, he has experienced plenty of hardship in his youth and teenage years. 
"Around 40-50 of my friends were addicted to drugs. I was the only person who didn't get involved with drugs," Nopparit explained. 
"I was aware of things like addiction and even loss of consciousness resulting from overdose. Such things have haunted me, so I pledged to keep my children away from drugs when I have a family."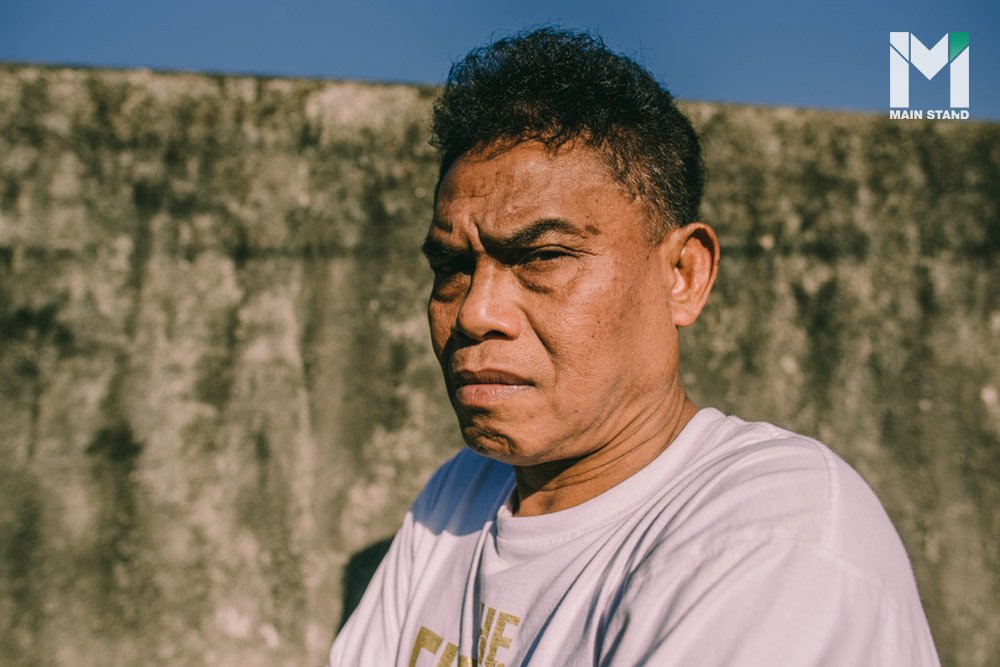 Nopparit, a devout Muslim, has dedicated his whole life to helping his kids stay on the right path. 
After he graduated from Grade 6, he decided not to continue his studies in order to earn a living to support his family instead.
At that time, Nopparit started his boxing career, inspired by seeing his brother try to make a career in the sport. Muay Thai would eventually become his career, and help him navigate his teenage years in unforgiving surroundings. 
"Luckily, boxing prevented me from trying drugs. When I met up with friends at night, I always told them I had to go home early, claiming I had to wake up early to run, and they understood."
With this devotion and commitment, Nopparit made it through his teenage years and soon had a family of his own to look after as well. 
As contraceptives are not permitted by Islam, Nopparit became a father at the age of 18. He married the mother of his first child, Somsamorn, two years later. 
The love between mom and dad was instrumental in helping the family go through hard times. As he put it, Nopparit was given daughters and sons as gifts from God.
"I never planned how many children I would have because it is not permissible to use birth controls based on the Islam edicts. Birth controls are viewed as going against God's rules. When parents are healthy, they give birth to their children. I never thought about the number," Nopparit explained.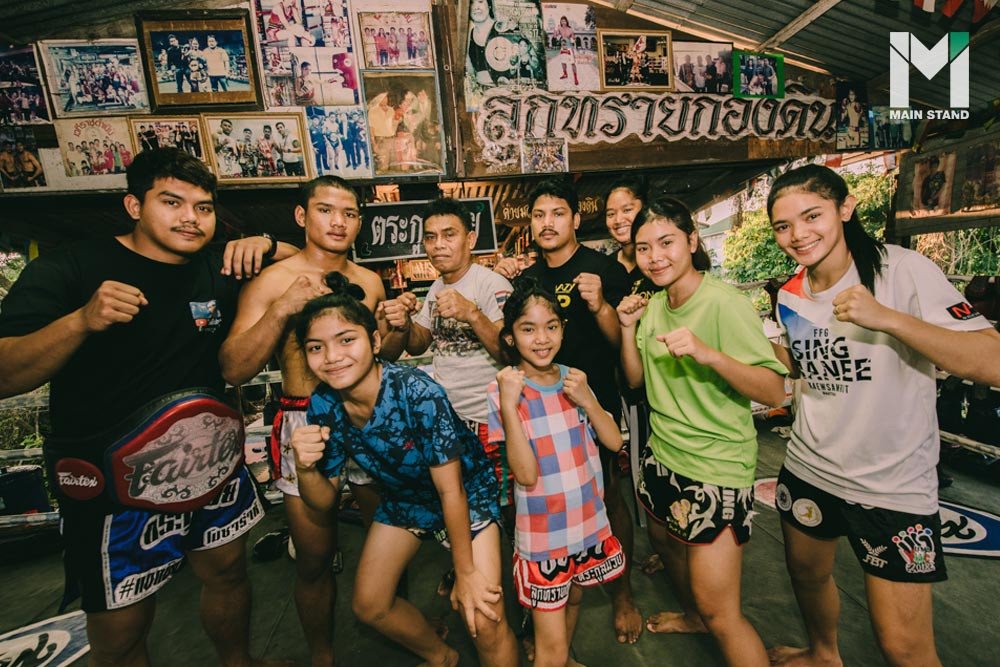 However, the more children he had, the more expenses he needed to bear. Nopparit started to worry about his children's future because he was not wealthy and didn't have a stable job. He could barely make ends meet with daily wages. 
His fear of his children being uneducated, like him, and his nightmarish past, encouraged him to turn to Muay Thai again. 
 
"Back then, my children were growing up, yet I had a modest income. I was afraid I could not afford tuition fees because my wife and I were just vendors. We didn't gain much income so it was not enough to spend on expenses."
"After thinking about it, I realized I would like my children to play sports as they could be admitted to the university through the Chang Phueak quota," he added, referencing a quota for prospective students from low-income households. 
 
"I never made my children do boxing"
"At that time, there was a boxing camp in my neighborhood," Nopparit continued. "I realized that (my sons) Petchsuriya and Daratong didn't come home on time. I attempted to find out where they went and learned that they secretly went to the boxing camp. I asked them to tell me straight that they went to the training camp for training." Nopparit was narrating a key turning point for the Yoohanngoh family.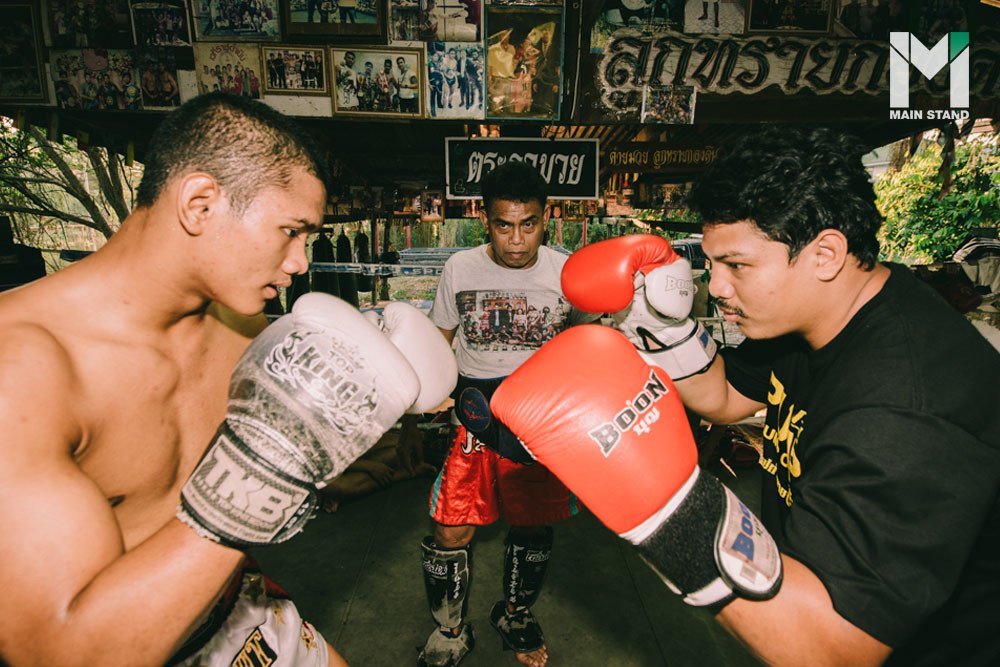 "One day I walked to the training camp and discovered that it was not as expected. The trainers paid attention to professional boxers and ignored my children because they were novices. I used to be a boxer, so I knew well the only thing my children would be rewarded with from fights was injuries." 
 
What Nopparit saw on that day inspired him to teach his children boxing again. However, he didn't have much money, so he could only afford a kicking pad for training his sons at home. Later, he built a boxing camp using galvanized iron plates at the end of the Pracha Ruam Jai 20 alley.
That is how the Looksaikongdin Gym was founded, with Manfah (third child), Petchsuriya (sixth child), and Daratong (seventh child) playing critical new roles as the gym's boxers. 
When the other children saw their brothers do this activity together daily, they became interested in boxing. Soon afterward, the area at the end of Soi Pracha Ruam Jai, which had previously been deadly quiet, was full of life and energy. 
"I never 'made them' do boxing," Nopparit clarified. "The other children saw their brothers do boxing, so they wanted to enjoy it too."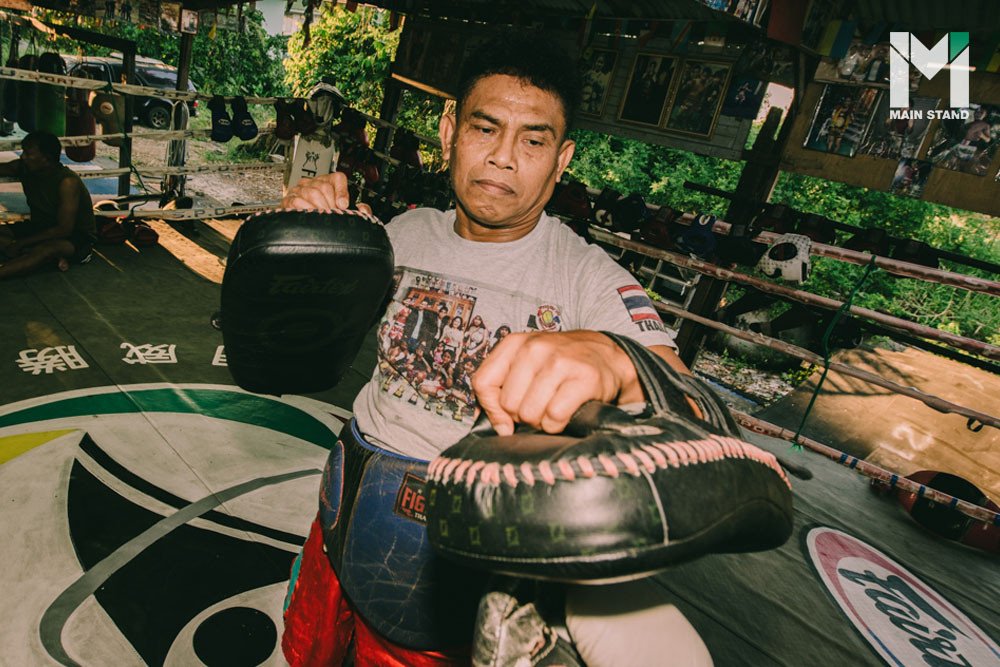 "My daughters also took up boxing on their own because they wanted to get in shape. Since our family had a boxing camp, they believed that they could do boxing with their brothers as a way to work out."
"When some of my children had been trained well enough, they joined local boxing matches and their siblings went to see the match. Sometimes the opponents didn't come, so the organizers had to improvise by having my other children join the match. They all asked when they would be given a chance!" 
Since then, all his children have become members of the Looksaikongdin Gym under his tutelage, making it the only boxing camp on earth where a dozen siblings all fight to make a career in the sport.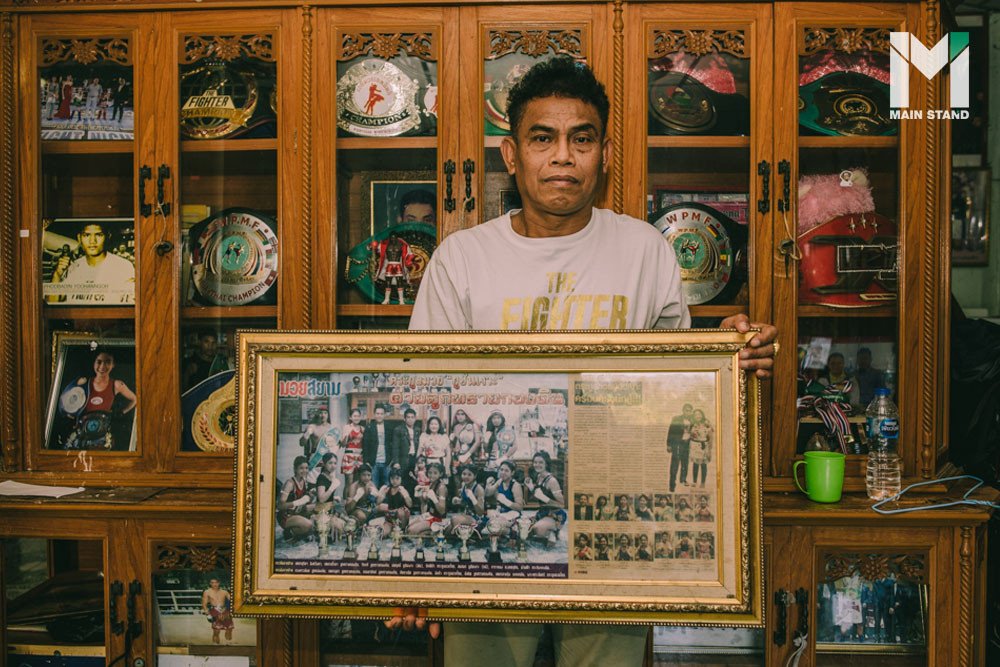 "Many think I'm insane, wondering why I teach my lovely daughters boxing and whether I'm not afraid that they will get hurt."
"This matter is subjective. Of course, As a father, I love my children. I used to be a boxer, so I know how to do boxing in a safe way. If boxers know how to practice, defend, and dodge in the right manner, their injuries will not be so severe."
 
"I never let my children get hurt easily in the ring. My children are boxers, so they know how to defend themselves"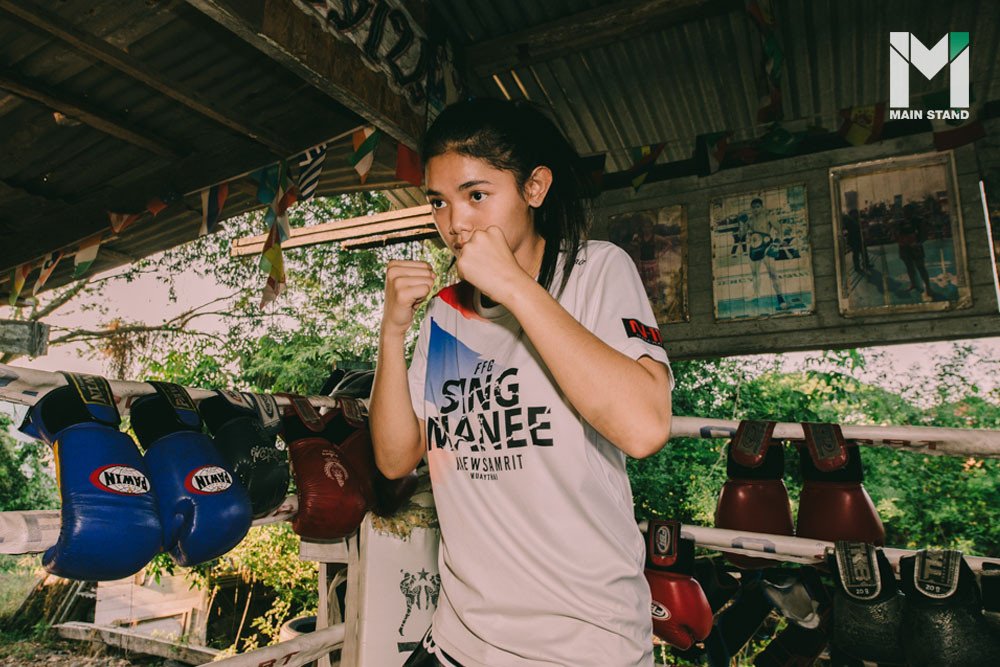 Nopparit said he is not so strict with the way his children practice. This contradicts a common stereotype, which suggests that a father is often more intense with his own children than others. 
However, the Yoohanngoh family is the opposite. Nopparit is a smiley and amusing trainer for his children; because the lessons he really wants to impart have nothing to do with blocking or punching, but rather how to live in the real world as a good person.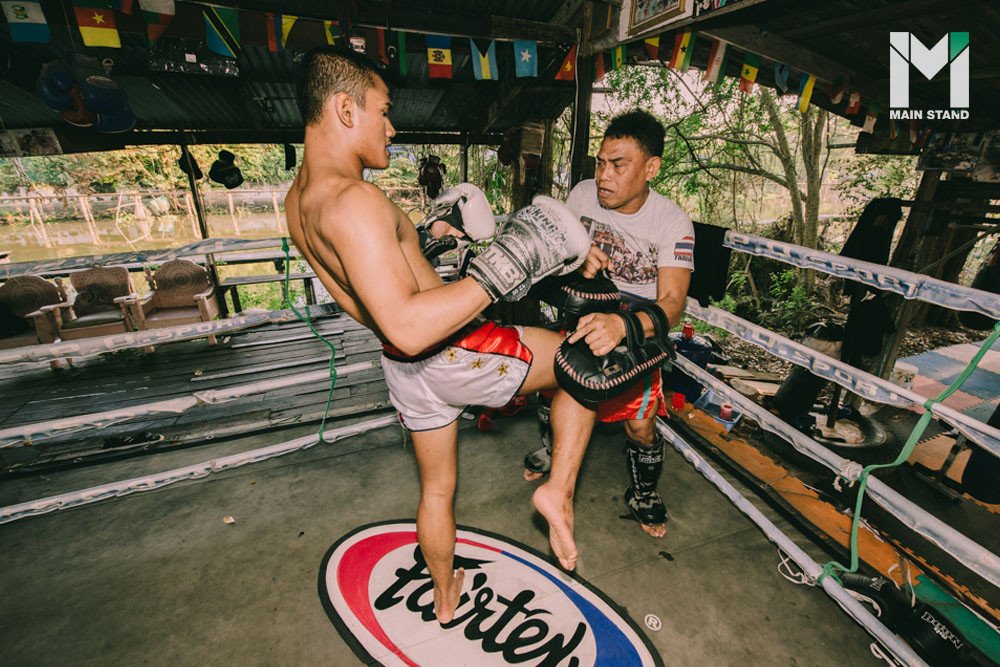 "Now I'm 90% proud of my children. The other 10% is associated with how they live their life. My children spend most of their life in the boxing ring and use physical strength. When they get out of the ring, entering the real world, wisdom, discretion, carefulness, and tact are needed. However, some of my children need to learn those qualities," Nopparit explained. 
"You may be the winner in the boxing ring, but it has nothing to do with how you live in the world outside. For instance, you need to know who is a good friend and who is not. It is not fair if you are 100% sincere while that person gives you only 10% sincerity back. You should be aware of this. It is what I have to teach my children out of the ring."
Nopparit often makes use of mealtimes where the family is together to instruct his children. Meanwhile, in his other role as a mullah (religious figure), he also imparts the teachings of Islam.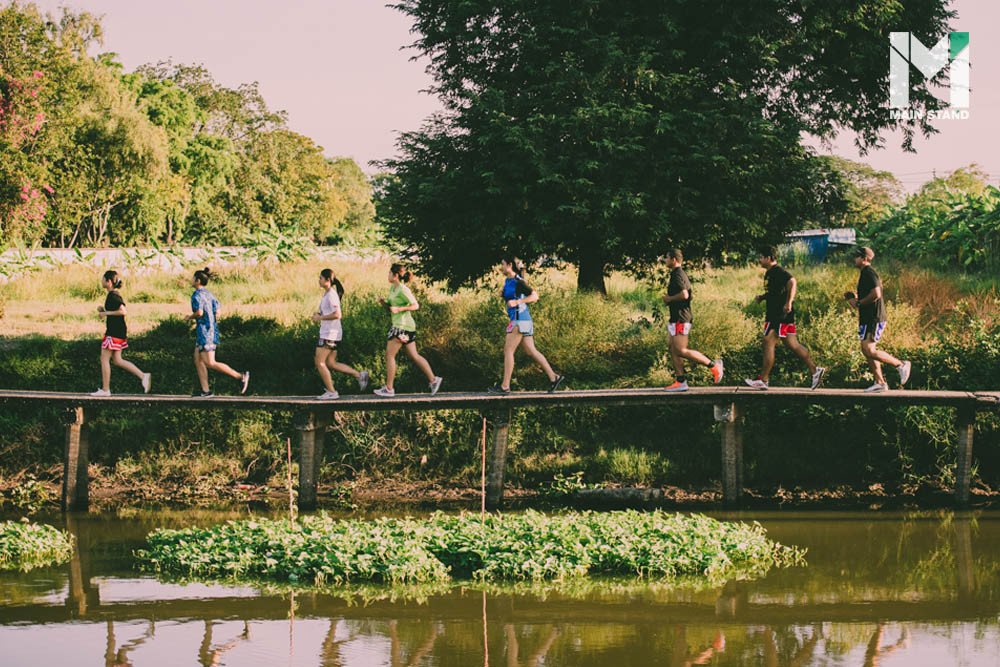 "Muay Thai needs physical and emotional strength. Sometimes boxing can turn them against each other. As parents, when we see fights break out among them, we have to teach them to know what is appropriate and what is not. We teach them that the younger kids should respect the older kids, and the older kids should respect the parents in order to live together."
"Nobody is to blame. I train my children in boxing, so I am aware that a hot temper is unavoidable. But I keep telling them not to let their anger transform into violence. They need to manage their emotions, or it could ruin the family"
"I own a boxing camp, but my priority is not about winning championships. Instead, I prioritize all my children. I only hope to see them be educated and well-behaved. It is more precious than any winnings."
All sweat for the children
"If this didn't happen to me, life would be a lot harder," Nopparit reflected. "It's me who was meant for this fate, so things were easy. My life was full of hardships, and I had to fight against plenty of things. The things I've encountered have been translated into the lessons I use to teach my children."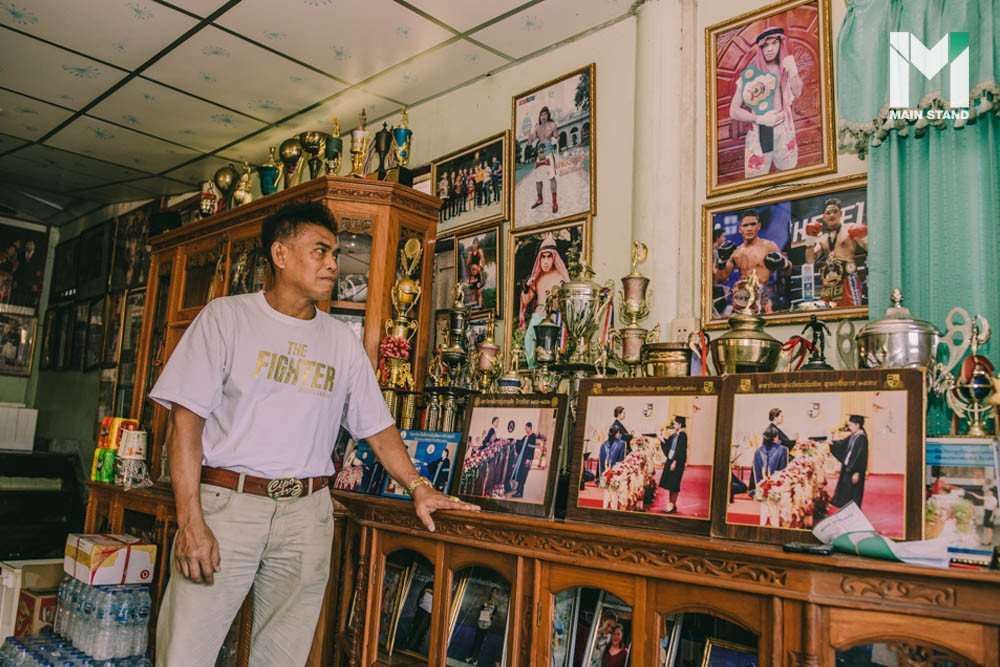 "When I first opened the gym, I trained my children for boxing in the evenings. After that, I led them to perform prayers, and then they would line up for dinner. Unfortunately, there was no rice for them."
"I have been fighting since I first founded the camp. Today, the rice cooker, which was once empty, is now full. Our financial status has improved so much. However, it took me over 20 years to reach this point."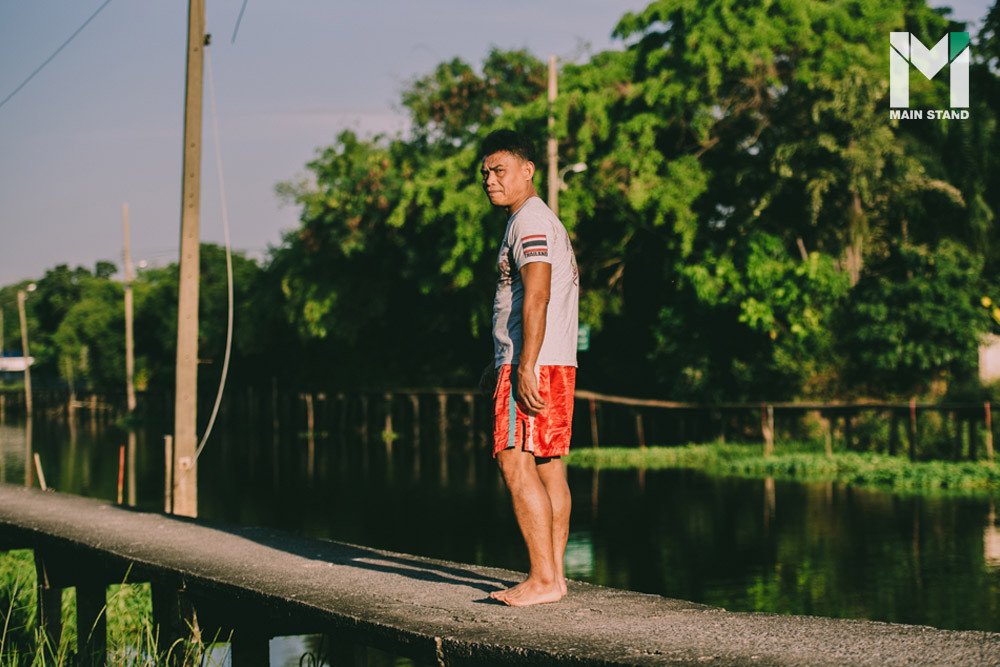 Nopparit, aged 55, reminisced about how the Looksaikongdin Gym was established. Back then, he was jobless. He could only make a living by collecting bronze wires from old wires and feeding himself with cassava he dug.
The Yoohanngohs' success is incredible because all 14 boxers are trained and raised by a father who came from immense hardship.
'Sacrifice' is the only answer to why Nopparit's children have grown up to be successful boxers as well as good people.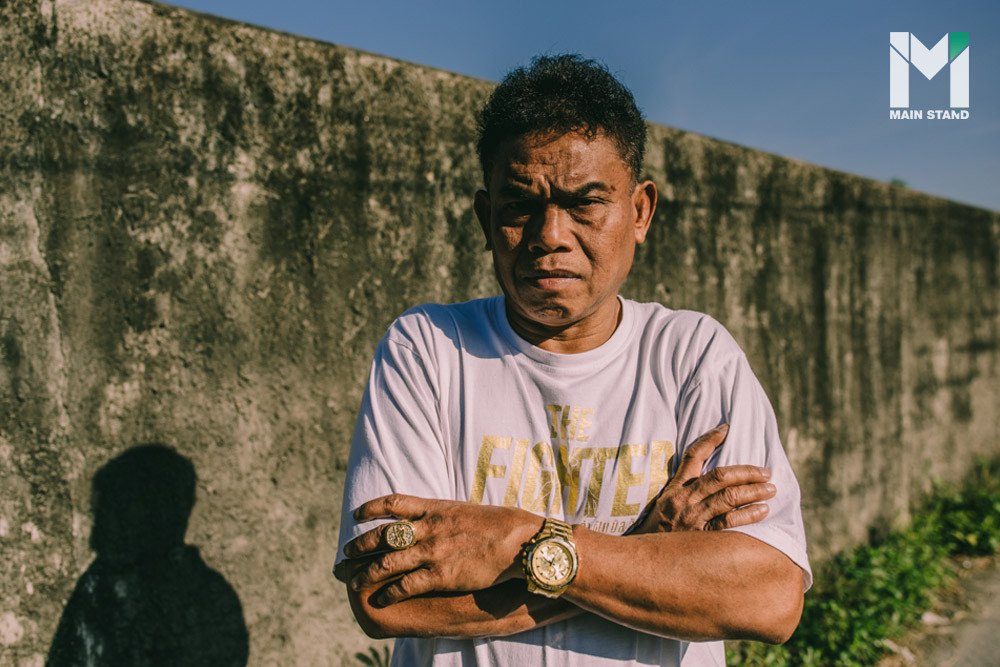 "If we hadn't started the camp, my children would be drug dealers now. I'm not overstating. I couldn't be more sure."
"Without boxing, for one thing, my children must have been uneducated. Luckily, they are now educated. Boxing enables them to study for a bachelor's degree or vocational certificate."
"I can't put into words how tired I am! But now my children have 28 championship belts and over a hundred trophies. Imagine how many times I had to be hit with the kicking pad in order for them to be successful!"
"When asked if I'm tired, I admit I am, but I have to bear with it because it is my life. I have children and want them to be surrounded by good people. Today, although my body has been worsening, my children have grown up to be good people. It's worth it."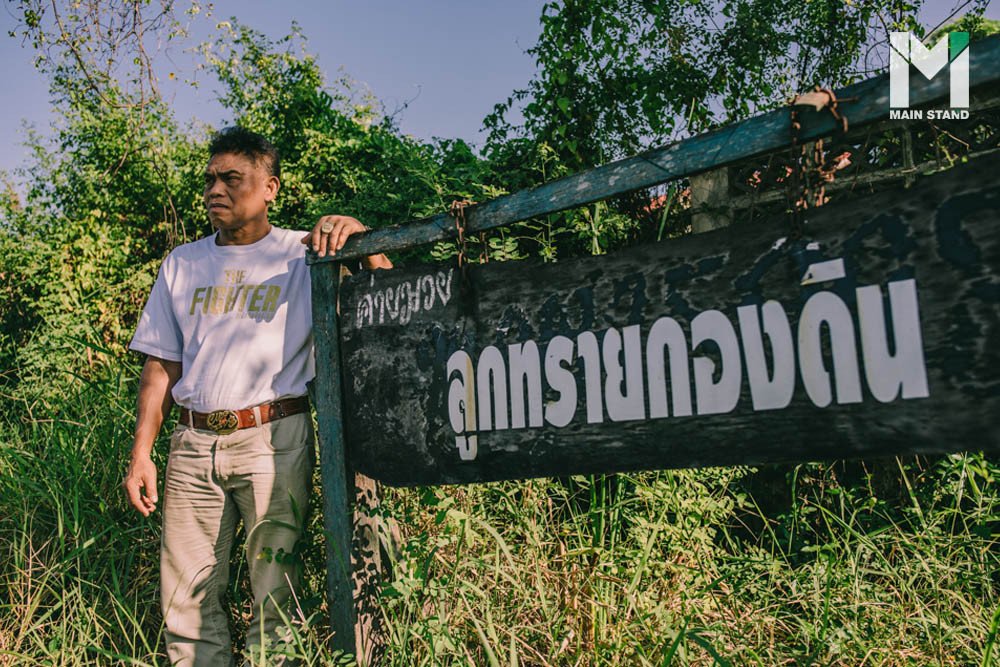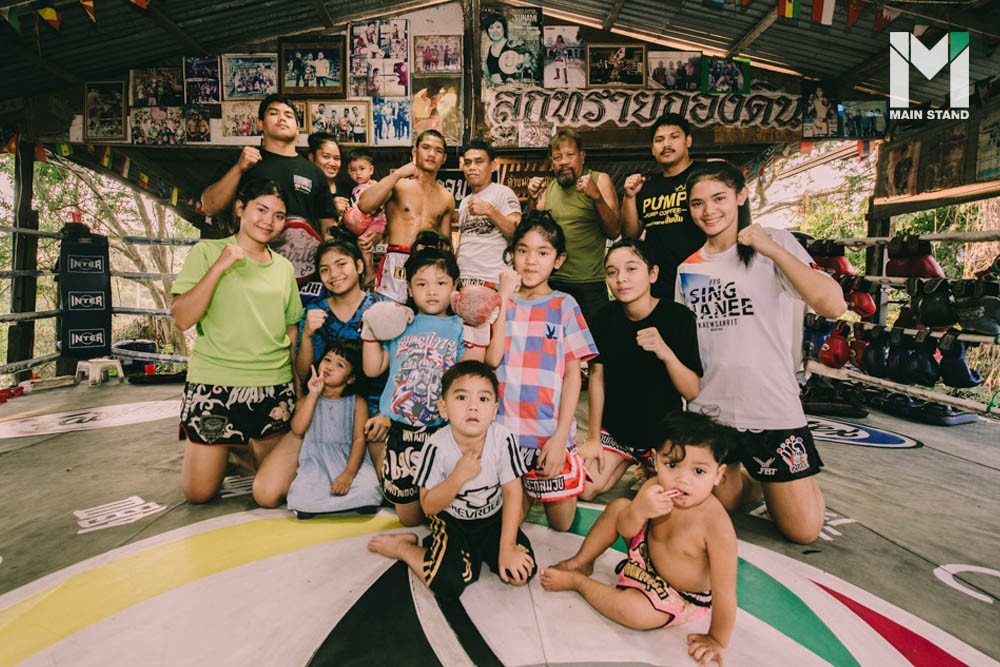 Nopparit said he plans to retire as Looksaikongsin Gym's trainer, having managed to provide a good education for his children. However, Nopparit's responsibilities in the Yoohanngoh family have not been completed. Though his time holding the kicking pad and punching bag may soon be over, his role as a father and tower of strength for his entire family remains invaluable. 
"I never prioritize championships. What I prioritize are all my children. Teaching my children to be educated and well-behaved is more precious than any championships."
"Some envy me. They envy me because they can't do what I do. It is not an easy thing. You should be a role model for your children. If you are not what you tell your children to be, they will be disobedient, questioning why they have to be good people while their own father is involved in alcoholic drinks and drugs."
"I have never been a gambler. I have never drank or smoked. I have embraced this way of life for 55 years. All my children are aware because I keep telling them about this. They don't dare to drink when they are with friends because they always think of me."
"All I can do to teach them is to be an example for them to follow," Nopparit concluded. After the interview, he was off, picking up a kicking pad for his boxers and treasuring what he takes pride in most.