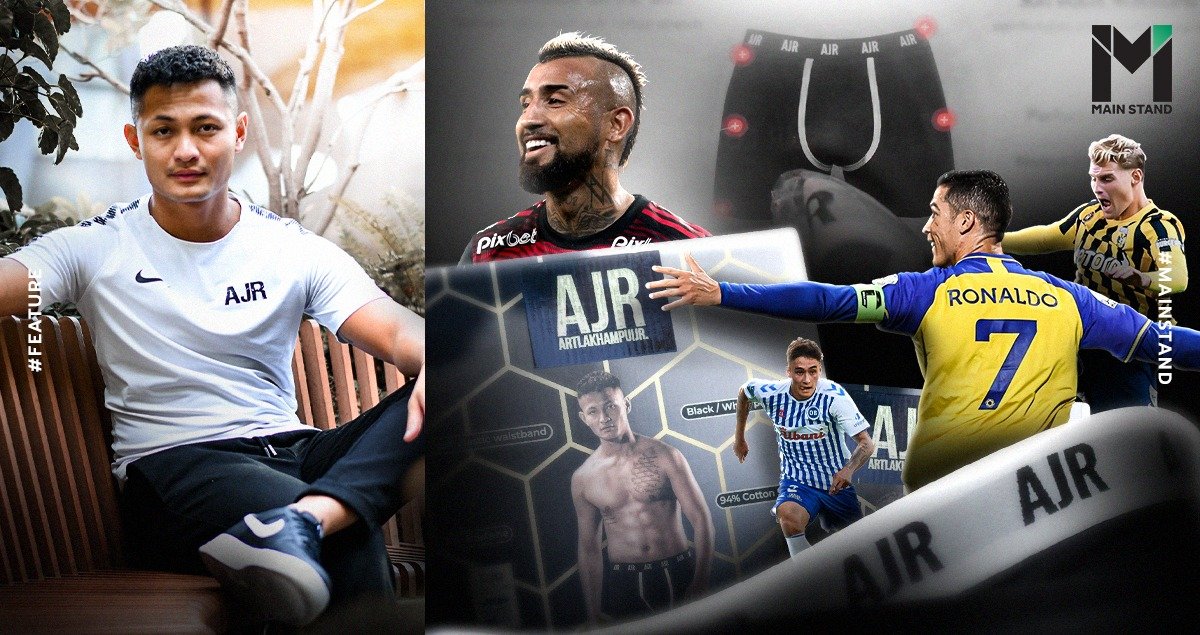 "Sometimes on a way to a dream, you get lost and find a better one." - Lisa Hammond.
Imagine a young boy from a rural village in northeastern Thailand who defied the odds and embarked on a journey where he pursued his passion for football. 
Little did he know his unconventional journey would lead him to become a renowned global entrepreneur recognized by Cristiano Ronaldo.
How did someone go from trying out at Thai League clubs to having global football stars wear their signature AJR underwear brand? 
Follow along with Main Stand as we present the improbable story of Art Lakhampui Jr. 
From Esan to Aarhus 
Born and raised in the Warin Chamrap district Ubon Ratchathani in Esan (Thailand's northeastern region), Art Lakhampui Jr. revealed he spent most of his childhood years playing 'football' with his neighbors.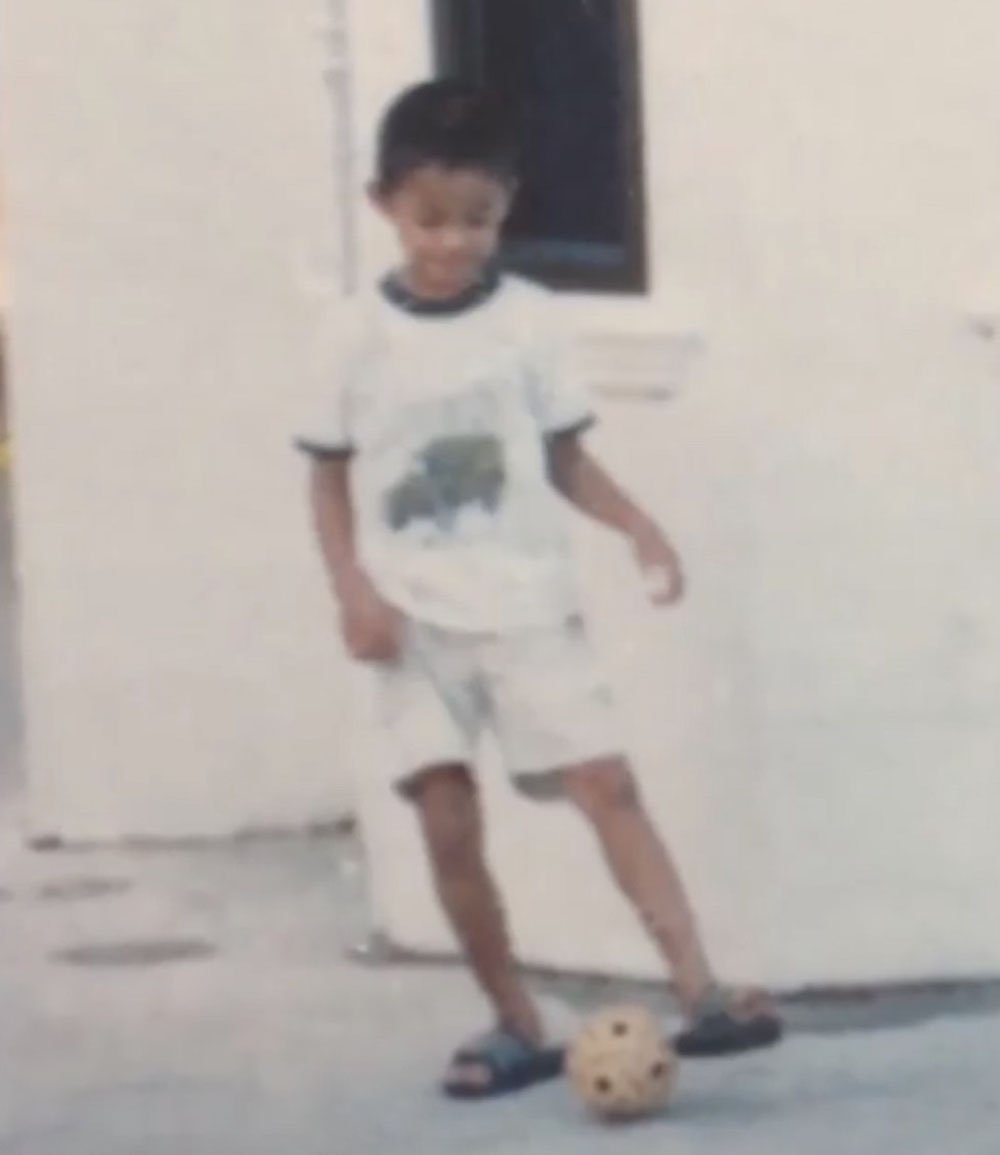 "I grew up in a small village in Ubon Ratchathani," Art recalled. "My family wasn't wealthy and I spent most of my early years running around with the kids in the area.
"There wasn't much to do in the village too, so my friends and I would fold scraps of used newspapers into a spherical shape to kick around with our bare feet on the streets. That was 'football' for us." 
Art's life took a drastic turn after his seventh birthday. 
"My mom suggested that we move to Denmark to live with one of her friends," said Art. "A lot had to do with the opportunity to be more financially stable. 
"In Thailand, my mom graduated with the highest honor in university and worked as an international saleswoman but earned less than five times the amount her friend made as a house cleaner in Denmark. 
"For a brighter future, she took my older sister and me with her to Denmark."
The trio migrated to Aarhus, a city in Denmark on the Jutland peninsula's east coast, the beginning of where Art's passion for football blossomed.
"It was hard to fit in with the locals at first," shared Art. "Luckily I could get along through playing football with the kids in school. 
"It was my first time playing on a proper pitch with shoes and a real football. I immediately knew I wanted to play football for a living. 
"I began showing glimpses of my skills in school and by 11 I passed the trial for Skovbakken IK (now called VSK Aarhus)'s youth team."
The pacey left winger made his way up Skovbakken IK's youth setup before leaving his mark at the U-15 level.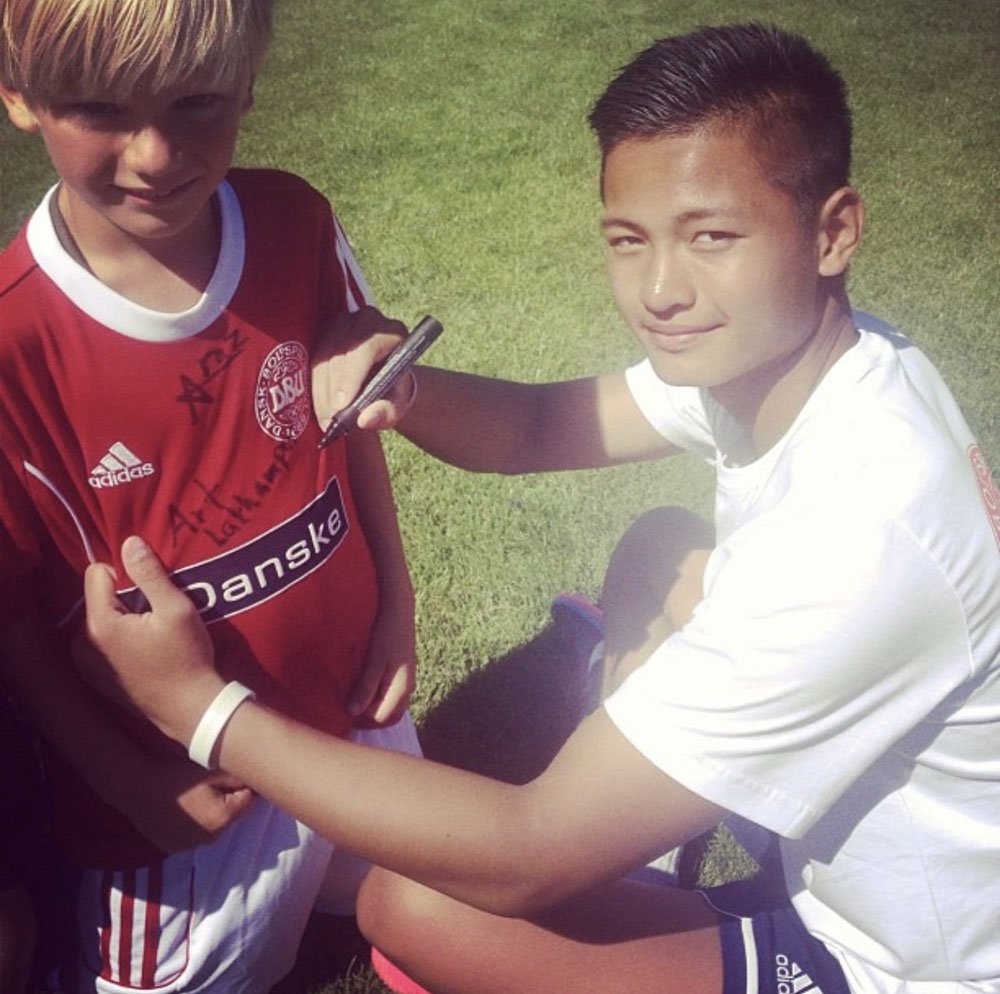 His 15-goal performance in a national tournament caught the eye of many club scouts. He was invited to join the football academy in Ikast, called ISI which has a college football program for players on trial at Danish Superliga powerhouses FC Midtjylland.
He and 20 other boys in the age group competed for a first team contract. 
Trial and error 
Six months into his time at ISI academy, Art was the team's leading scorer and was approached to play professionally. 
"A Thai football agent from Trinity Sports Management approached me with an offer to play professionally in Thailand," said Art. 
"At first, my mom and I didn't believe him, but after he showed me how the Thai League was booming, so I decided to take a chance." 
In 2016, the domestic football scene in Thailand garnered a lot of interest. Attendance numbers were rising, big-name foreign players were flying over to ply their trades and the national team were making their deepest World Cup qualifying run in decades. 
It was an ideal time for a teenager with overseas experience to begin his professional career.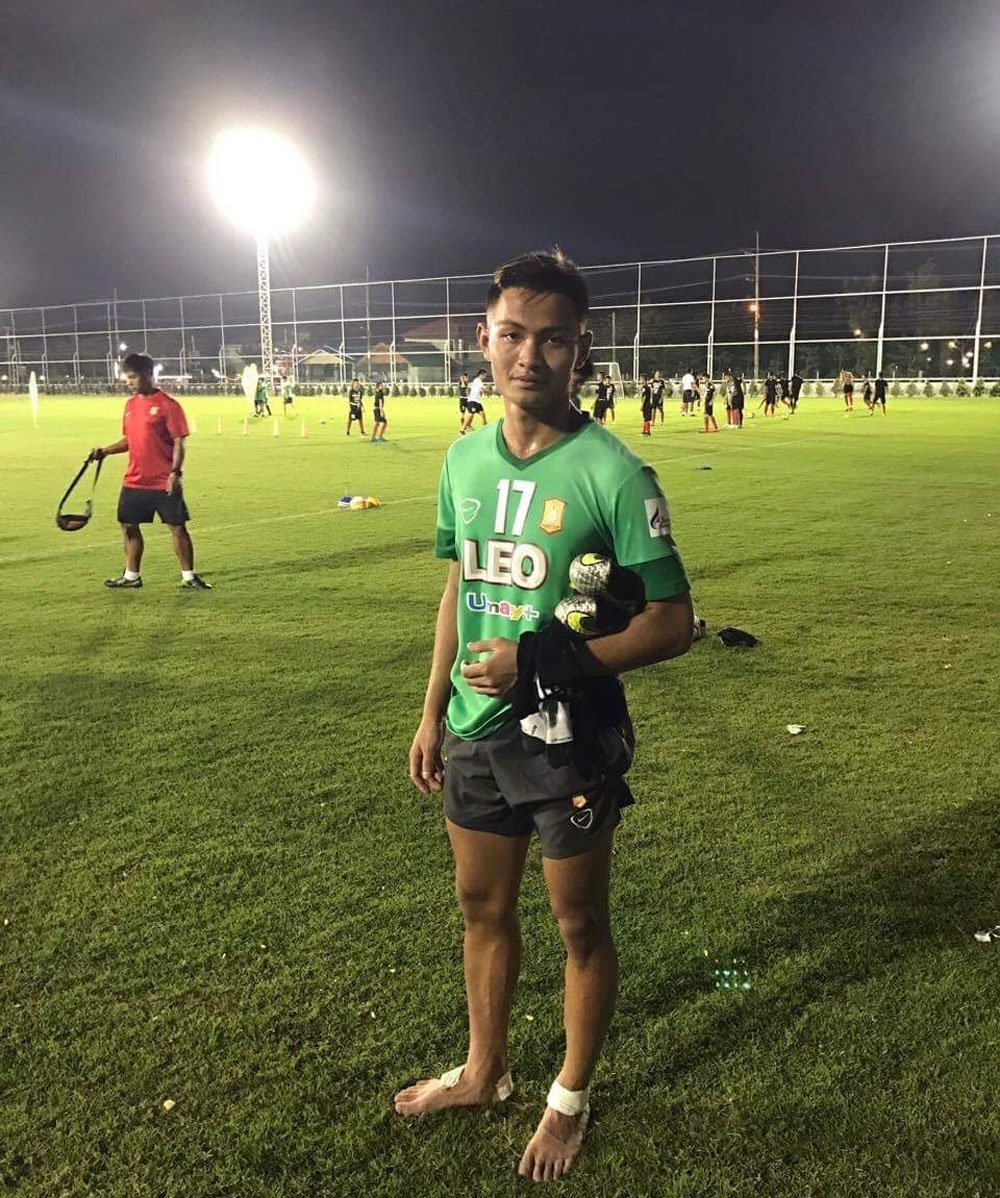 "My agent took me on trial at various clubs," reflected Art. "I traveled with him nationwide, hoping to sign for a club. 
"I went on trial at Bangkok Glass FC (now BG Pathum United), Air Force United (now defunct), Lampang FC and Trat FC. 
"Of course, I didn't like moving around. I wanted to settle at one club and sign a professional deal there. But my agent had other plans and wanted to see which team had the biggest offer for me."
After months of jumping around from club to club, Art finally landed a suitable offer from a second division side in southern Thailand. 
But as all the paperwork was about to be signed off, a glaring problem tarnished Art's chances of going pro in Thailand—military service. 
Under Thai law, men aged 20 must undergo military service for up to two years. Art, who turned 20 that year, didn't undergo territorial defense training in the country and was not exempted from the requirement. 
"The fact that I didn't complete my military service at the time meant that I was left with two options," said Art. "I could either sign with them and delay my compulsory training or fly back to Denmark to obtain Danish citizenship and return as a foreign player, I chose the latter."
However, this decision backfired and derailed his professional football career in Thailand. 
What Art initially believed would be a quick trip back to Denmark turned into a prolonged period of trial and error.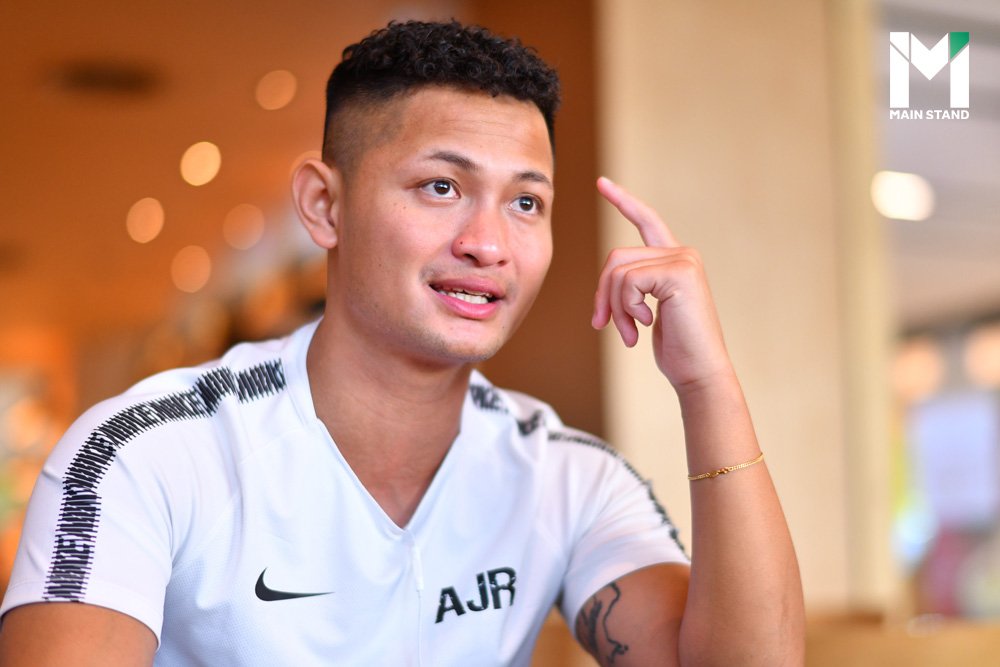 The Danish citizenship test has 45 questions in total. To pass the test, one must have at least 36 correct answers, including at least four correct answers to the questions on Danish values.
Art spent the entire 2017 and most of 2018 studying and taking the exam—a period where his football career was significantly impacted. 
"I talked to my mom and we decided that it was better for me to obtain Danish citizenship since I've been living there since I was seven," explained Art. 
"It was tough for me to interrupt my footballer career in my early 20s because that's an important age for any athlete to develop themselves. 
"Luckily, while I was studying for the exam, Skovbakken IK allowed me to train with their reserve team, so I kept myself in shape." 
Although it halted his football career for nearly two years, Art plotted to fly back to Thailand as a foreign-quota player upon completing his Danish citizenship exam. 
Then an unknown number rang him. The phone call altered the whole complexion of his life. 
Becoming a Nike athlete 
"All I was thinking about during 2016-2018 was completing my Danish citizenship exam and flying back to Thailand to be a professional footballer," said Art. "But one day, just out of the blue, I got a call from Nike's management team in Dubai. 
"At first I didn't believe it, I thought it was some kind of scam."
Nike's headquarters in Dubai reached out to Art via Fozia Latif, a businesswoman who later became his manager. They had been monitoring Art's situation, like with many athletes trying to go pro. 
There was no better way to put their talents to the test than at the NAS Sports Tournament, one of the biggest marathons in Dubai, organized by Crown Prince of Dubai Sheikh Hamdan bin Mohammed bin Rashid Al Maktoum. 
Annually, the Dubai Sports Council hosts the event during the holy month of Ramadan. Nike, Adidas, Puma, Reebok and other globally recognized sports brands send their athletes and ambassadors to compete.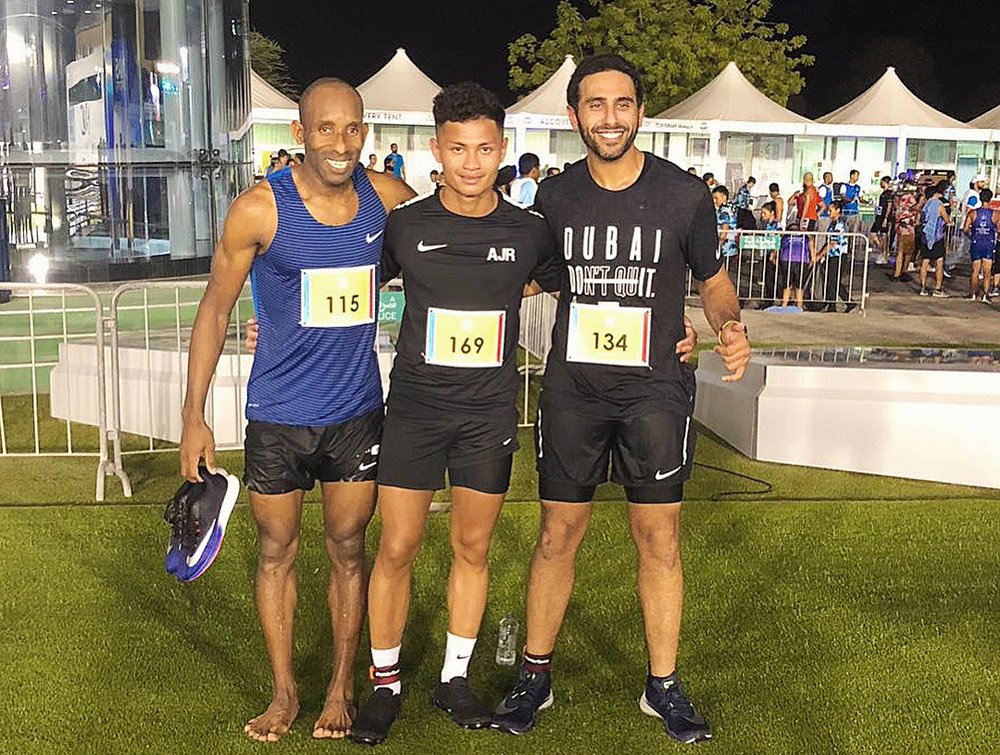 "It was so surreal," explained Art. "There I was sitting in Denmark contemplating what to do next with my football career, and the next thing Nike has selected me to get on a plane to represent them in Dubai. 
"When I landed, I knew nobody, I had no prior contact with anyone. But somehow, they welcomed me into their 'family'. 
"They put me through a few weeks of training with the Nike team. There I met with runners from the Philippines, Europe and other places. 
"It was all new to me, I knew I had the pace and endurance in me from my football background, but running a marathon is beyond my wildest dreams. 
"I kept on asking throughout the trip, 'why me?' and 'why did you guys select me?' and their response was 'you'll see when you get back to Denmark.'" 
After powering through with a cramp on his left leg, Art completed the marathon. 
Still puzzled Art flew back to Denmark hoping for answers. 
"When I got back to Denmark, I received a follow-up message from the Nike team telling me I had to make a presentation," he said. 
"Things were all happening really fast but I knew I had to be ready and do my best for this opportunity. 
At that point, Art put his football career on pause. He knew he had a bigger fish to fry. 
It was a no-brainer for him to accept Nike's invitation to hear his story.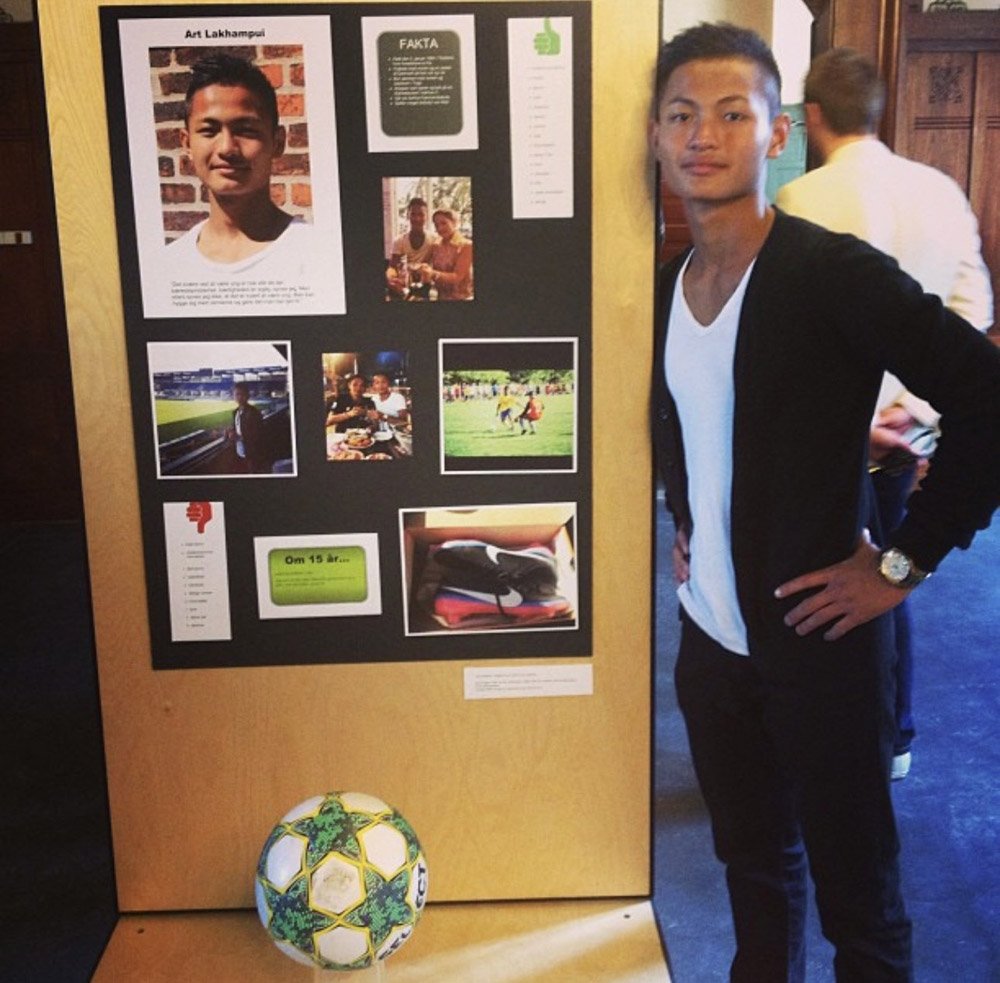 "I remember the presentation went well, they liked my backstory," explained Art. "I told them about growing up in Thailand, how I moved to Denmark from a young age, my time at ISI Sports College, going on trial in Thailand, all the difficulties I faced and all those things to them. 
"Afterwards, we made it official that I would be a Nike athlete. I signed with them to make sure that I represented them well. 
"From then, they started sending me Nike clothes and invitations to Nike events, sessions and meetings abroad. 
"It was crazy how my life could change that quickly. I didn't even think someone was following my story, the things I went through and then suddenly welcoming them to their team. 
"It wasn't just 'some' brand but Nike, the world's most famous sports brand!" 
AJR underwear 
Of course, the free merchandise from Nike was already a dream, but he knew he couldn't be living off it in the long run.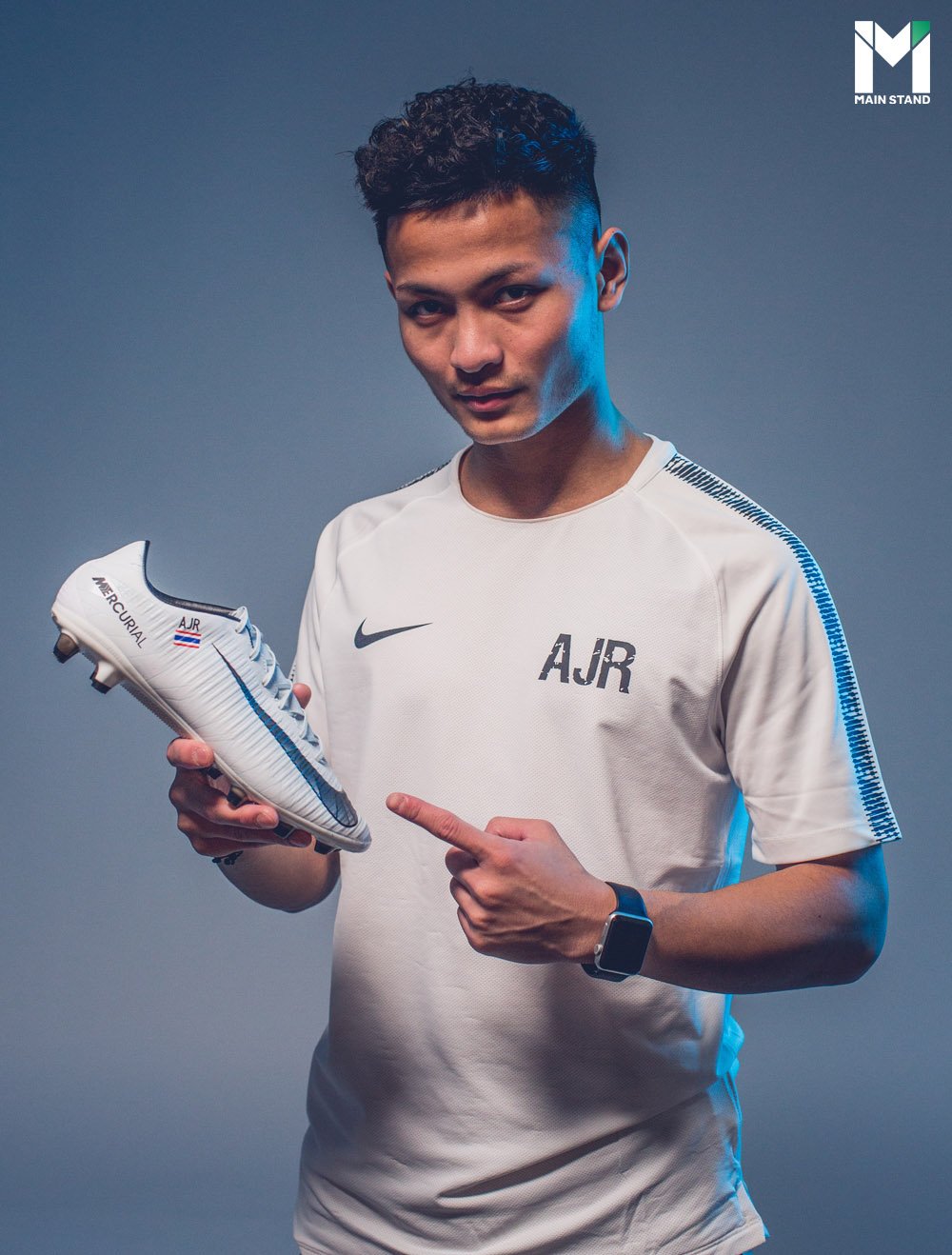 "Nike sent me travel and training gear for the events I attended," said Art. "The shirts are either a white or black Nike tee with the swoosh on the right chest and the initials of my name 'AJR' on the left. 
"They also had it on sale, but it was for non-profit. 
"Months after going through the early period of becoming a Nike athlete, I started looking at the bigger picture."
Although Art lacked experience in product design or business management, he had a talented crew around him to kickstart something new. 
Off the back of traveling back and forth to Dubai as a Nike athlete for months, Art knew the circumstances were right for him to reinvigorate himself and establish something that was his brand.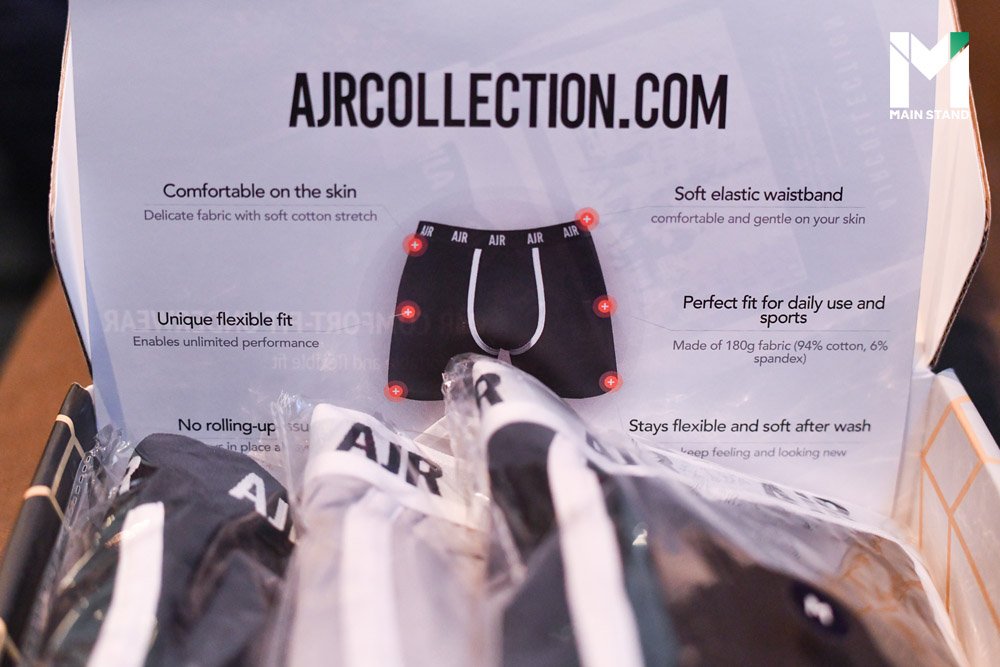 "My cousin, Atthaphon, was the one who pushed me to do something I could give back to the people who have followed my journey," revealed Art. "I thought we could make a brand with my initials AJR, but nothing ordinary like a t-shirt brand or hoodies that many startups had already done. 
"So I decided to make an underwear brand, it was a market that allowed us to differentiate ourselves from the rest. 
"My football experience came in handy too. During my academy days, I always wore Nike Combat Pro compression shorts, but they were a bit too tight and you wouldn't see athletes or ordinary people wearing them for non-sporting purposes. 
"I wanted to create an underwear brand that combined sports and lifestyle [...] something fashionable that people can wear daily but while in the gym working out, playing football or whatever. I thought it resembled my active lifestyle pretty well." 
And so, Art and his crew tested dozens of prototypes. They partnered with a warehouse in Hong Kong that sent over various designs and fabrics for his team to evaluate. 
The key emphasis was on creating a comfortable product that can be worn on the field and daily.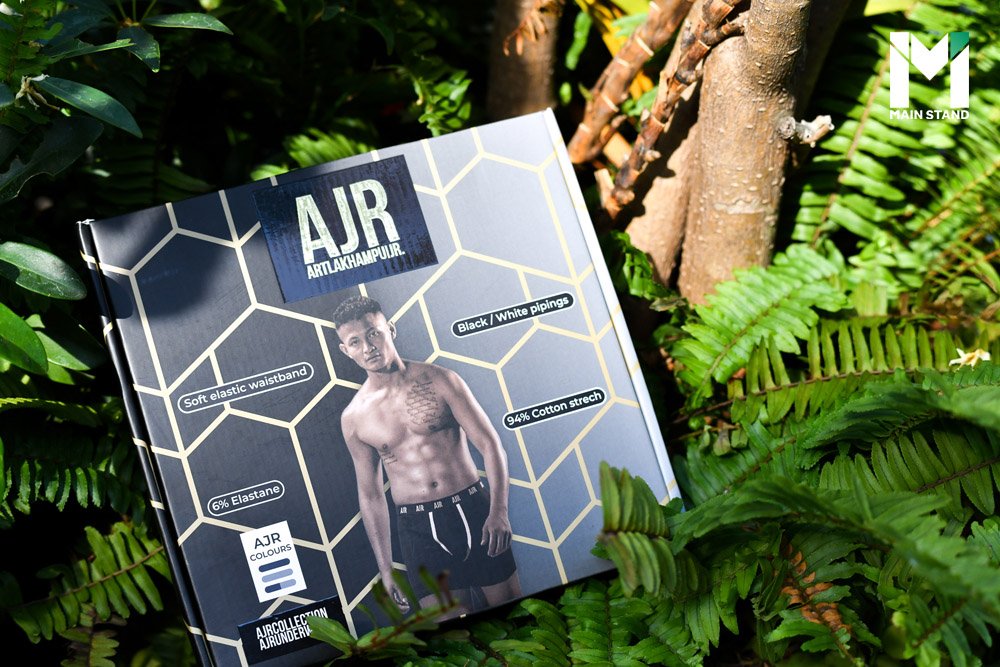 Hence, they opted for a special fabric with 94% cotton stretch and 6% spandex fiber, allowing it to have the best of both worlds. 
Global recognition 
Art began sending pre-launch AJR underwear samples to his former teammates and other footballers in Denmark to try out.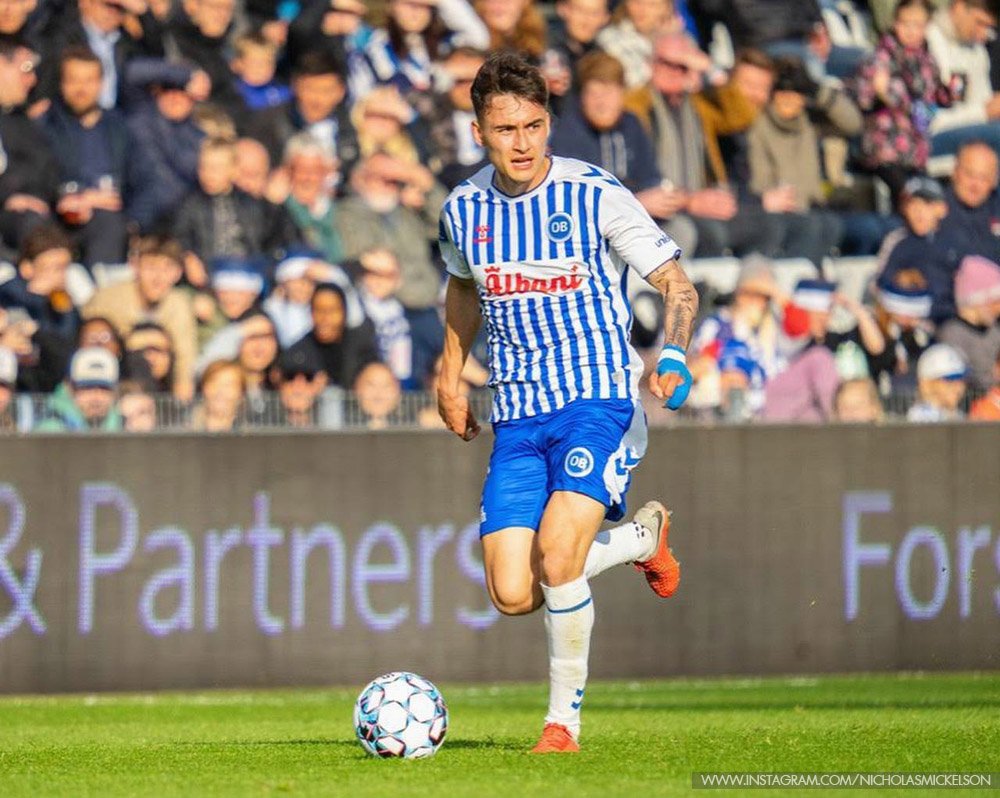 Some notable players include South African winger Gift Links, Iceland forward Mikael Anderson, Thai-Danish right back Nicholas Mickelson, former Denmark U-21 player Nikolai Baden Frederiksen. 
AJR underwear's two-in-one use of sports and lifestyle was a niche factor that enabled its popularity to grow among its early users. 
Given his previous stint in Dubai with Nike's running team, a few phone calls here and there allowed him to connect with world-class athletes and ask for their honest opinions on the prototypes. 
"I wanted an honest opinion about my underwear brand" shared Art. "I got in touch with as many as possible through my team and being a Nike athlete.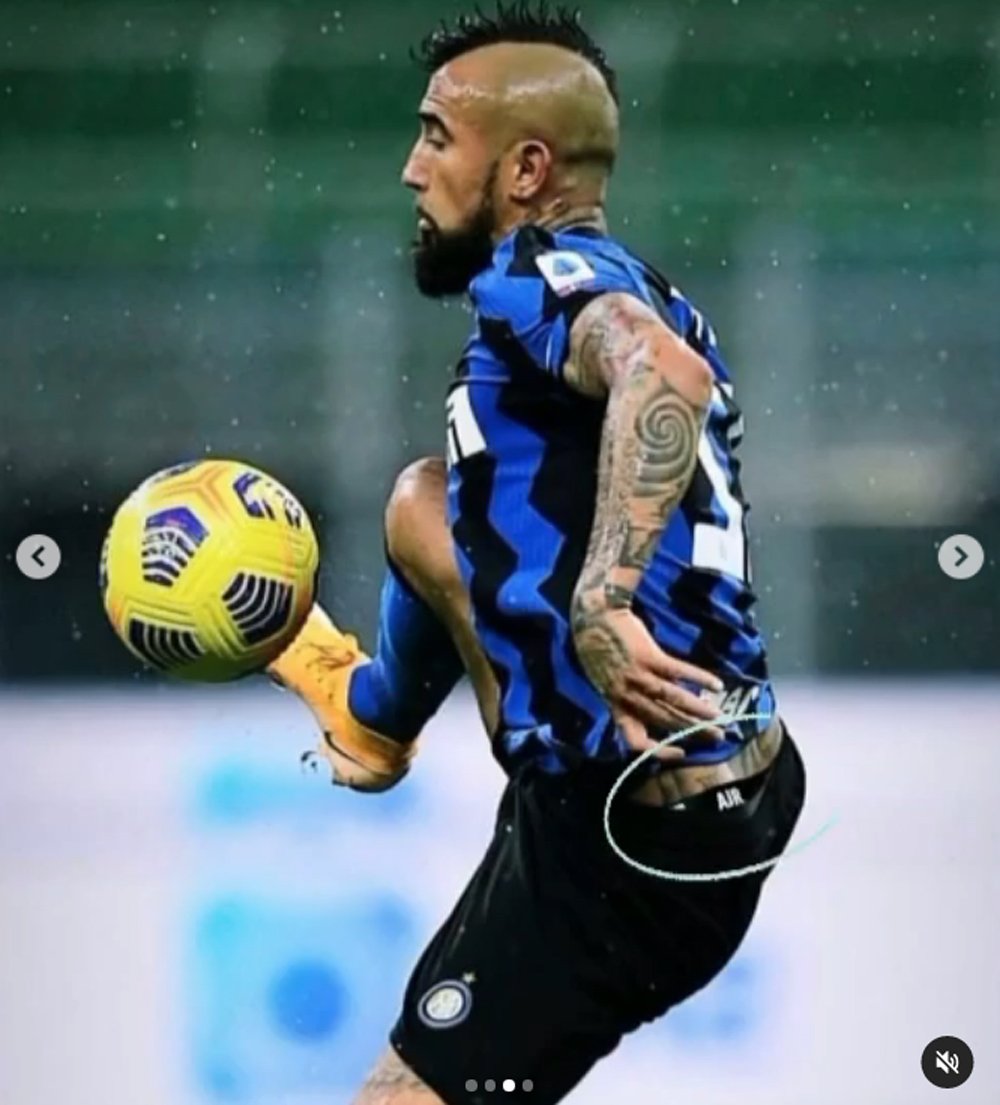 "I'd say the most famous footballer to wear the AJR underwear, to this day at least, is probably Arturo Vidal. 
"In 2020 when he was with Inter Milan, he wore my underwear during a match and word spread from there." 
But nothing has excited Art more than seeing superstar Cristiano Ronaldo take a peek at his AJR product. 
Towards the end of Ronaldo's stint with Juventus, Frederiksen (one of the players Art sent his prototypes to) was invited to train with the Juventus first team. 
The Dane not wearing the traditional compression pants like everyone else caught the attention of his teammates in training, especially Ronaldo.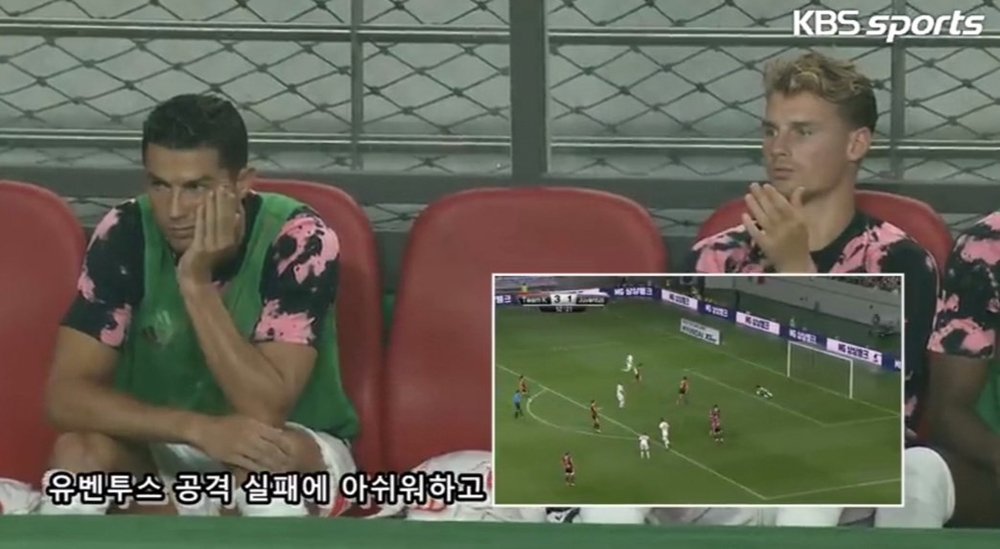 "I still remember it like yesterday," recalled Art. "Nikolai (Frederiksen) was one of the athletes I sent a prototype to and he was wearing my underwear brand during one of his sessions with the first team. 
"It surprised a lot of players in the locker room and many asked about the brand. 
"One of the players was Cristiano Ronaldo, I think Nikolai must have told him a bit about the brand and me, so Ronaldo decided to look at a few of my Instagram stories that day. 
"You know, I still have a screenshot of Ronaldo looking at my IG story on my phone. It was one of the happiest moments in my life to have my idol recognize me. It's just an amazing feeling." 
It wasn't just athletes who wanted to put on the AJR prototype, wealthy investors showed interest too.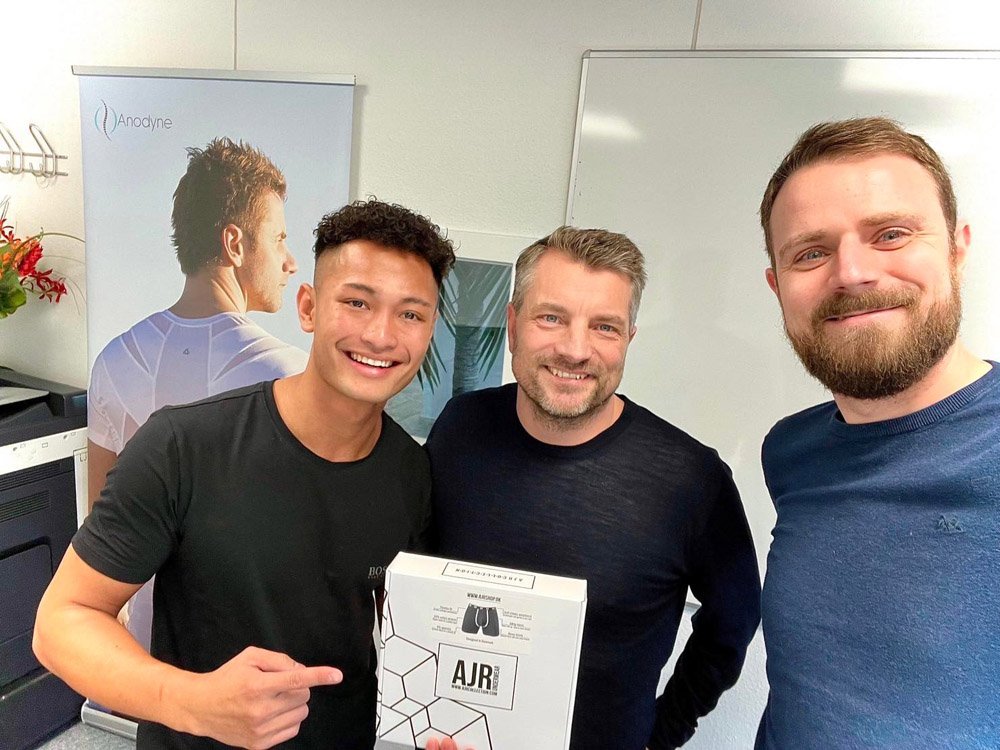 This included Danish millionaires Esben Mols Kabell and Kenneth Avnsted, the owner and CEO of customized Scandinavian Print Group and medical t-shirt company Anodyne. 
After meeting with Art and discussing his plans for the AJR brand, Esben purchased 25% equity in the company.
"It was a great feeling to see my hard work get rewarded with recognition from athletes and a wealthy investor," said Art. "I didn't think it would happen that fast. 
"At the time we didn't even launch yet, but he (Esben) already had the trust and confidence in my hard work and passion. He liked my dream chaser mindset and knew I would do well." 
In addition to the millionaires, Danish businessman Mads Hansen bought a share of his company and agreed to become Art's manager in Denmark. 
Mads Hansen bought his way into the company with a valuation of 13 million DKK (€1,747,051).
With many athletes giving it the thumbs up and an investor backing the brand, AJR underwear went on sale in the summer of 2021, selling for over 500 pairs on the launch day. 
Planning forward and giving back 
Fast forward 20 months since the launch, in addition to its "gradually rising" monthly sales with an estimated net now worth of €1,746,962, the AJR brand has expanded its ambassadors beyond European footballers. 
From professional dancer and choreographer Nicky Andersen wearing the underwear to Indian badminton star Dey Subhankar sporting the AJR in tournaments, Art's brand is steadily rising. 
With most of the initial attention on men's wear, Art game plans to branch out to women's sportswear to diversify AJR's brand awareness. 
And he is working on landing a prominent name to help him do that.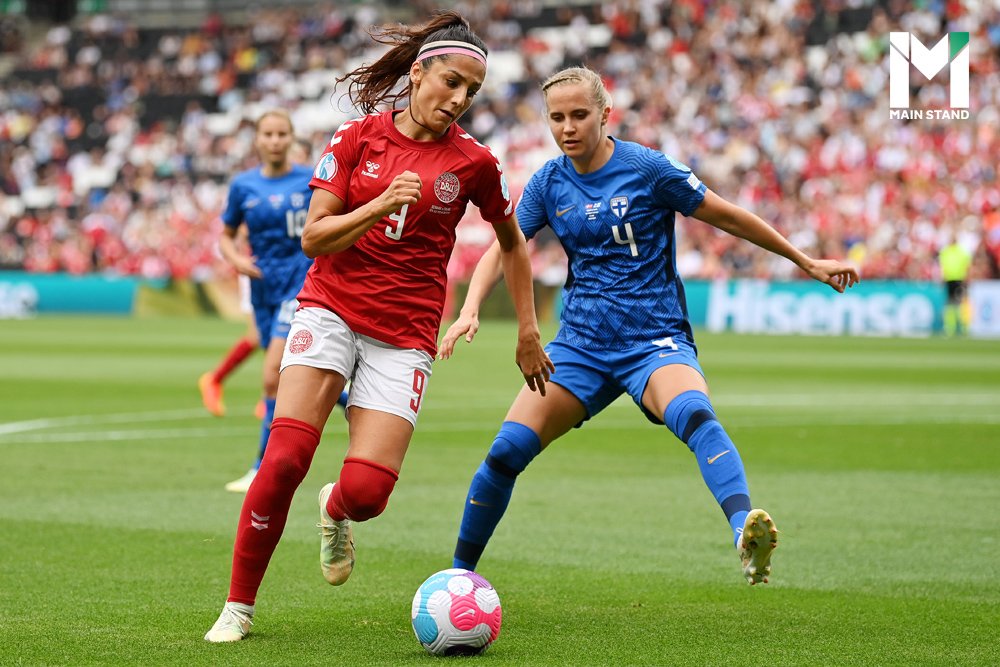 "AJR's female sportswear set is making a huge progress," said Art. "I am in talks with the legendary global superstar Nadia Nadim, who plays for the Danish women's national football team and is now a qualified doctor. 
"I have plans for her to become AJR's main representative for women's wear in the Scandinavian countries this year.
"I have been in contact with her for a while now, she knows what we're about and our vision going forward. 
"I think there's room for AJR to grow beyond just men's sportswear, and I think the perfect person to help us get more awareness in the women's sports and lifestyle wear in Europe would be her." 
With his business continuing to reach new heights, Art still wanted to do one extra thing to complete his story. 
Following many years of intense work and traveling, Art visited his childhood village in Warin Chamrap district to provide toys and sporting goods for underprivileged children.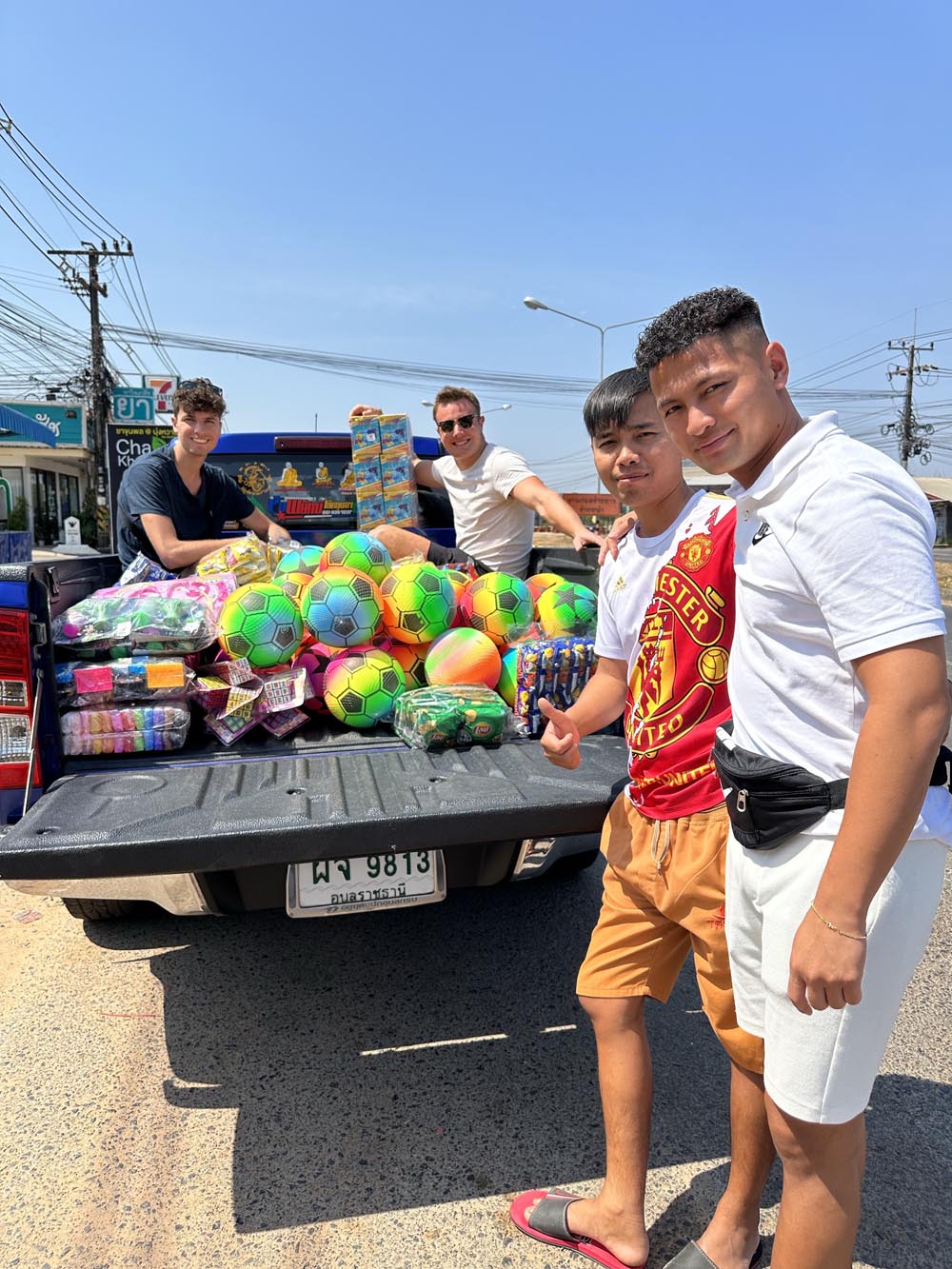 "I feel very happy to be back in Thailand again," said Art. "A lot has changed in my life over the past seven years, but it will always be home for me. It's important for me to return to where it all began and give back to the community."
He told Main Stand that in the near future, he hopes to marketize the AJR brand in Thailand, just like he plans to grow his presence in Europe. 
When asked to share a piece of advice to youngsters who feel lost or hopeless en route to their dreams, Art concluded: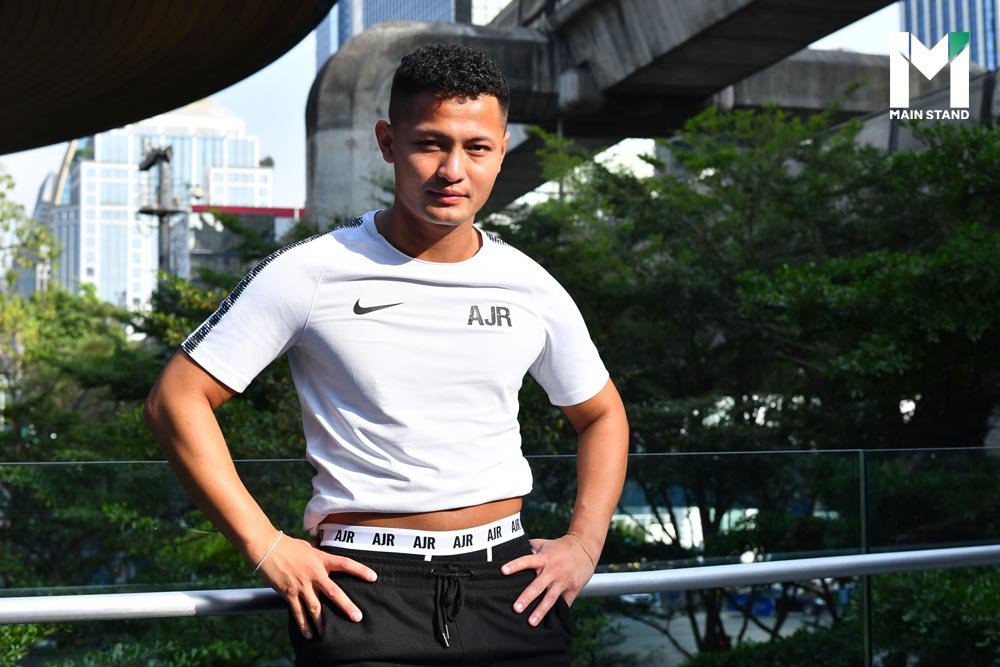 "I think the most important thing is to try your best at whatever you're doing. You never know who might be watching, so give it your all and everything will work out fine."
Art may not have achieved his initial goal of being a football superstar. Still, through his ambition, dedication, hard work and adaptability, he has blossomed into an established and successful entrepreneur.