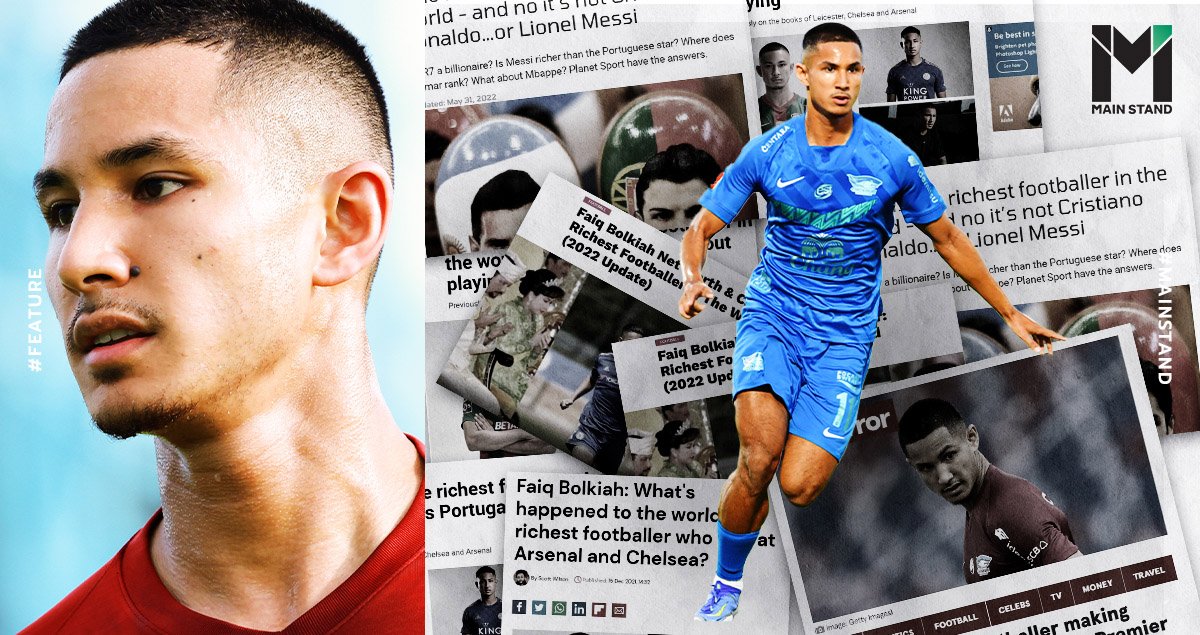 When you're introduced both as a 'footballer' and a 'prince' in the same sentence, it probably raises many eyebrows and turns multiple heads your way.
Attracting just that kind of attention has become routine for Faiq Bolkiah, Chonburi FC's winger, who happens to be the royal descendant of the Sultan of Brunei Darussalam His Majesty Sultan Haji Hassanal Bolkiah. 
The 24-year-old has seen his name published online, click-baiting readers with fanciful stories about his plush lifestyle. From dubbing him the 'World's Richest Footballer' to declaring that he had a net worth of 'an estimated $20 billion,' the media narrative has significantly misrepresented the man behind the story. 
We'll give you his side of the story. 
Ahead of the 2022/2023 Thai League season, Main Stand made the trip to Chonburi, in order to hear from the man himself. 
Who really is Faiq Bolkiah? What is the true story of this aspiring footballer? Find out with Main Stand. 
The early years: 
"I was born in L.A.," said Faiq. "Me and my family didn't spend that much time there. I forgot how long but it wasn't more than a year. We resulted in growing up in England. I think at the time, on my parents' side, it was for the education." 
After being sent to England by his father, His Royal Highness Prince Jefri Bolkiah, Faiq attended Thorngrove Prep School in Berkshire during his early childhood. The nursery school was known for providing a family-friendly environment for children aged 2 ½ to 13 years old. 
Growing up in a football-crazy nation, Faiq quickly fell in love with the beautiful game. However, it wasn't an Englishman who he watched growing up. Instead, he idolized a Brazilian phenomenon.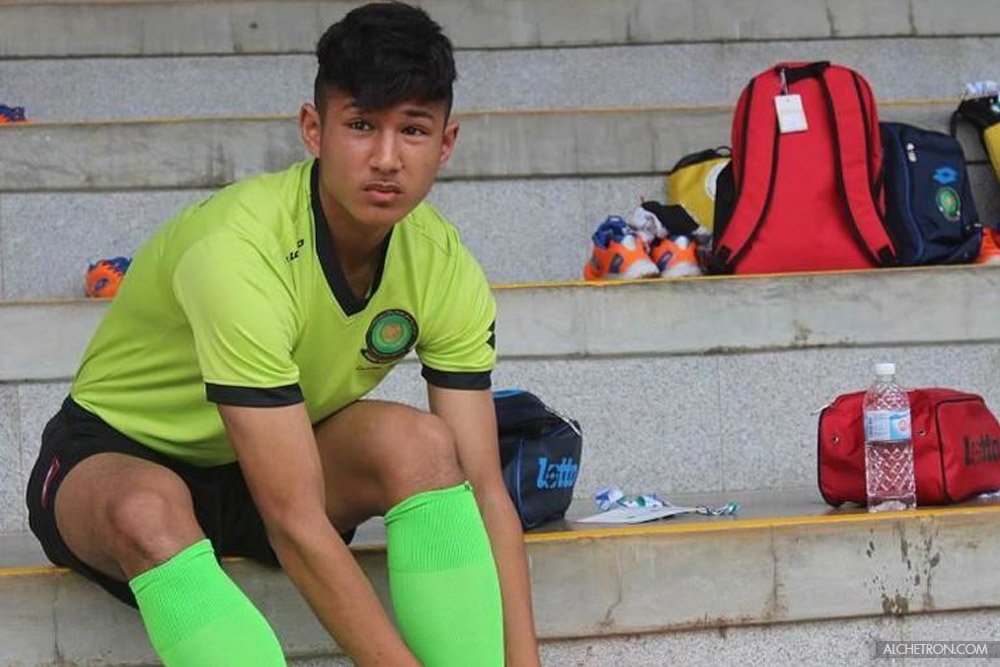 "I started (playing football) at Woolton Hill," said Faiq. "It was down the road from my house. I was there for about a year or two. I was enjoying then, just relaxed, playing with my friends." 
"To be honest, I used to watch a lot of videos of Brazilian Ronaldo (Ronaldo Luis Nazario de Lima). I (still to this day) base a lot of my game on him. The way he plays, the way he's very direct. I used to watch videos of him when I was younger and I always wanted to play like him." 
"At the time, I was playing well for my local teams. I would score a lot of goals every game. Scouts at that age, they would come and watch from what I remembered."
With his privileged upbringing, it wouldn't be out of the norm for the Bolkiah family to use their social status as an advantage to earn Faiq opportunities to play at a higher level. However, he made sure not to cut any corners. Faiq began to stand out with his ability on the ball and clear-cut execution of play, rather than from his background off the field. 
By 2009, Southampton rewarded his hard work as they offered Faiq his first school-boy contract. 
"My mom and dad were proud at the time," shared Faiq with a smile. "It was only a 'schoolboy contract' but I was 13. At the time I was doing both (school and football). My school wasn't far away from Southampton, it was about 45 minutes to an hour."
Climbing the ranks
Faiq's time at Southampton made him realize he wanted to pursue football as a profession. But his dreams of climbing up the academy ranks and turning out for the Saints' senior team immediately met its first roadblock. 
"I forgot the exact story but we weren't happy with something that was going on at the club," reflected Faiq. "Reading was not far from me, it was local. I wanted to make a move there but at the time I had compensation with Southampton. It was hard for Reading to pay the compensation at the time, from what I remember." 
"So what happened was I was playing and training at Reading but had not officially signed. I was still under contract with Southampton. Obviously, me being a bit naive at that age, I didn't know that you couldn't jump around (between clubs) while your on contract." 
"I wasn't officially signed at Reading but I was there for about a good year." 
The fact that Faiq was still officially registered as an academy player for Southampton meant that clubs looking to sign him had to pay a fee. It hampered other top sides, such as Arsenal, from snapping him up him. 
However, what initially seemed like trouble soon became a blessing in disguise, as Faiq's time at Reading earned him regular minutes against other top Premier League clubs. 
The top age group at the time were Chelsea's U-16 team. The side was loaded with generational talents that would eventually break into the club's first team. Faiq's Reading side came across them one fateful weekend, in an encounter which would end up setting his career in motion. 
"I think back as well, in the games leading up to it I wasn't playing well," he recalled his form in matches prior to going up in a fateful match against Chelsea. "At the time, Chelsea's age group (U-16) was very, very strong. They won everything. It was the age group with Tammy Abraham, Fikayo Tomori, and a lot of top players." 
"As a young player in England, everyone looked up to the players at Chelsea because they were the best. They won every youth tournament." 
"We went there and lost 8-0 or 9-0, but it was one of the best games I've ever played in my life by far. I don't know how but even though we lost a lot, I showed a lot of what I could do."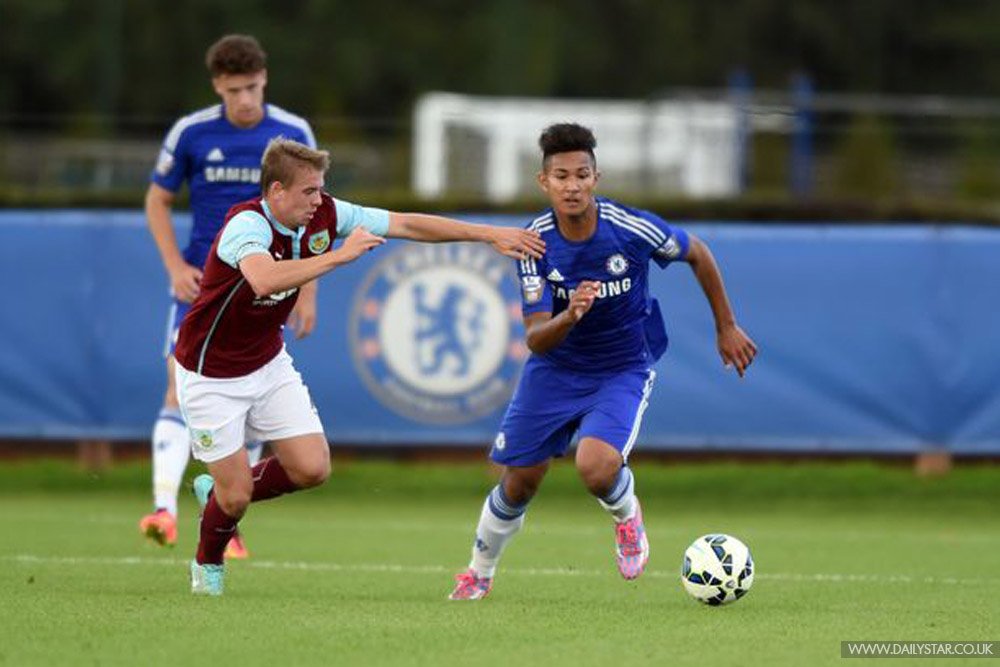 Chelsea saw potential in the Southeast Asian forward despite demolishing his team. His versatility impressed the London side to the point they offered him a contract that same week. This move made Faiq the first player in five years to be signed into Chelsea's U-16 age group. 
But life at the Blues proved to be more complicated than Faiq initially envisioned. Two years of seeing limited action in the highly competitive squad, mixed with Chelsea's notorious loan system for young players, forced him to look elsewhere. 
"I did know that I wanted to leave Chelsea," he said. "At that time it wasn't like now. It was very hard for a young player to go through to the first team."
"At a young age, you hear about the loan system at Chelsea, how many players they have out on loan, and as a young player I didn't want to get into that. I decided that I wanted to leave." 
Faiq parted ways with Chelsea on good terms as he gradually became an hot property amongst the U-18 talents in the UK. The forward had interest from West Ham United and Stoke City, but it was Leicester City's well-structured plan that enticed him to put pen to paper in March of 2016. 
"It was amazing," he said about his time at Leicester. "It was very professional. One thing about Leicester was that I was in the U-23s." 
"At Chelsea, the first team had one section, and the youth team and U-23s had another section. Whereas, at Leicester, it was all mixed in together." 
"It was the first time that I was in that environment, seeing all the players that played on the weekend. At the time it was really good."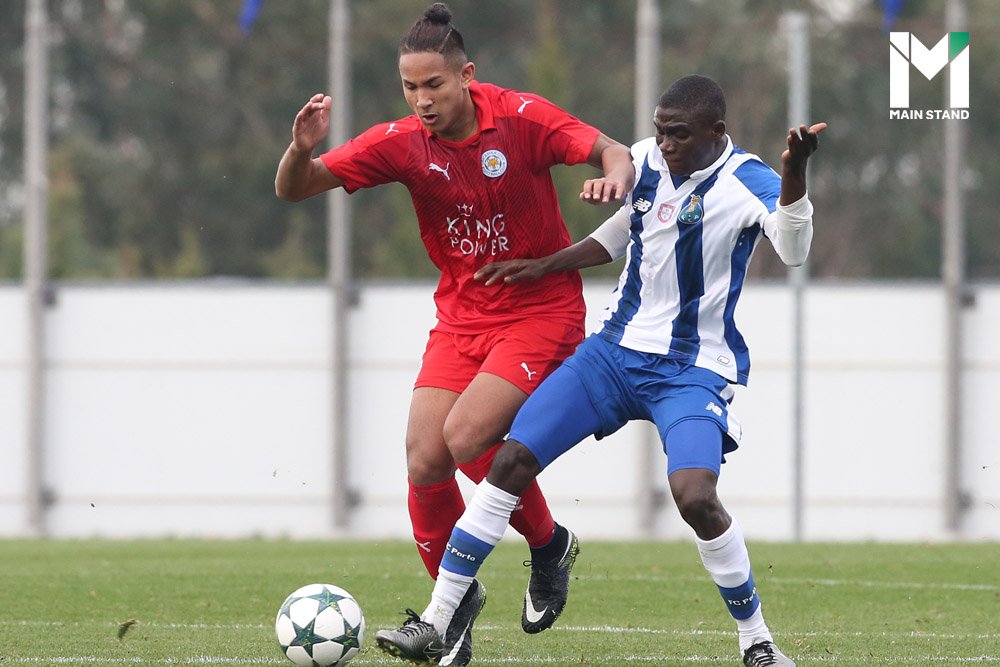 Faiq made his way up the ranks at Leicester City's youth team throughout his four years there. But his football wasn't the only thing making the headlines. As he grew older, more word began spreading about his profile off the pitch. 
The media soon found many creative ways to label him based on his family's status. Click-bait taglines calling him a "luxurious footballer" and the "richest player in the world" began circulating the internet. 
Soon, it wasn't just the media that used Faiq's background to gain publicity. Even football clubs tried to utilize it too. 
The wrong move: 
"I had about three or four offers after Leicester," revealed Faiq. 
One of the clubs was Portuguese Primeira Liga side Maritimo, who approached him  after he left the Foxes in 2020.  
"Maritimo said to me you'll come here, you'll play' so I said 'I just want to be here for a year. The main thing for me is I want to play.' Obviously, that didn't happen." 
"I definitely regret moving there [...] I feel like there was a lot of politics to do with it as well, why Maritimo wanted me. I didn't feel like they were being fully honest." 
Thousands of fans engaged with the club's official announcement on Faiq's signing day. However, it seemed to be Maritimo's plan all along - to use his image as opposed to his true qualities on the pitch.
Faiq's time in Portugal was full of frustration. He was denied the chance to play a single minute of the first-team football, being off-loaded to the 'B' team in the lower division, where he made only a handful of appearances.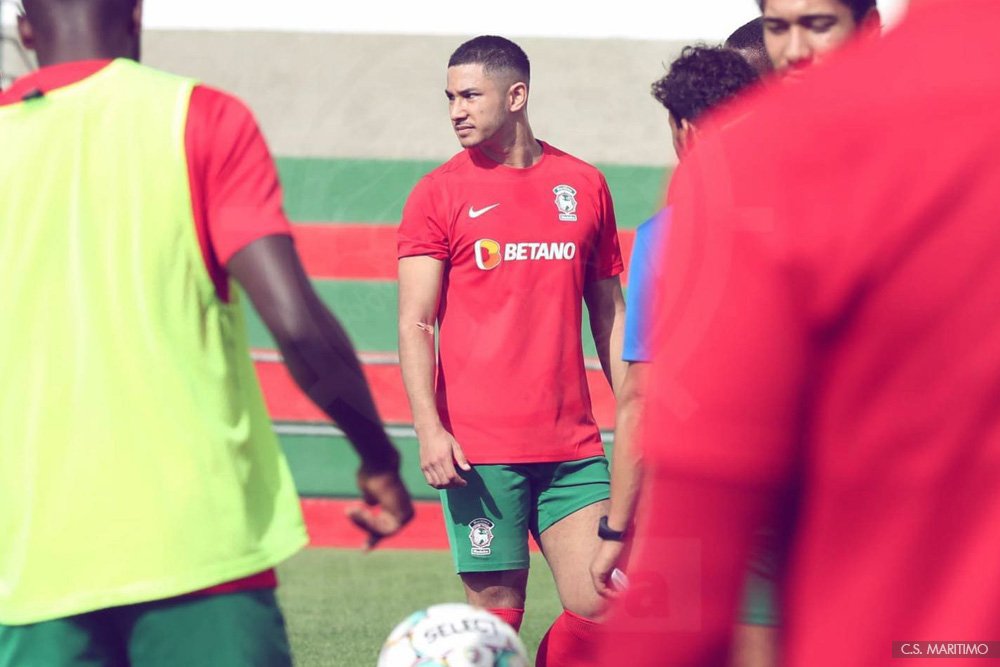 Looking back, he knew moving to Portugal was one of the worse decisions in his young career. Fortunately, the winger didn't let the setback of those two years affect him negatively. 
"It definitely made me stronger," added Faiq. "It definitely made me work harder and keep my head down. That didn't change for sure. But I definitely made the right decision to leave. I had another two years left on my contract there. They (Maritimo) changed presidents at the time, I went in there and they understood my situation." 
"It wouldn't have done me or the club any good for me to be there longer." 
After departing Portugal, Faiq had enough of 'reasons beyond football' controlling his career. It was time for him to get back on track and do what he loved since he was a child. 
A fresh start: 
"I never had (the thought) in my head that I would come to Asia," he said. "I sat down with my agent, my advisors and my family members, and I just said to them 'I can't risk going to another club, them signing me for reasons outside of football, and not playing, wasting another year or two years.'
"I said 'I don't care about anything else. I just want to play week in, week out and show people how I can play.' Everyone agreed." 
Following the meeting, Faiq's agent came back to him with offers from around the world. However, one club, in particular, caught the attacker's eye the most- Thai League 1 side Chonburi FC. 
The club appeared to show genuine interest in his footballing abilities. Furthermore, he had heard positive feedback from his friends who had played in Thailand. It would be a drastic change, but he ultimately went through with the decision.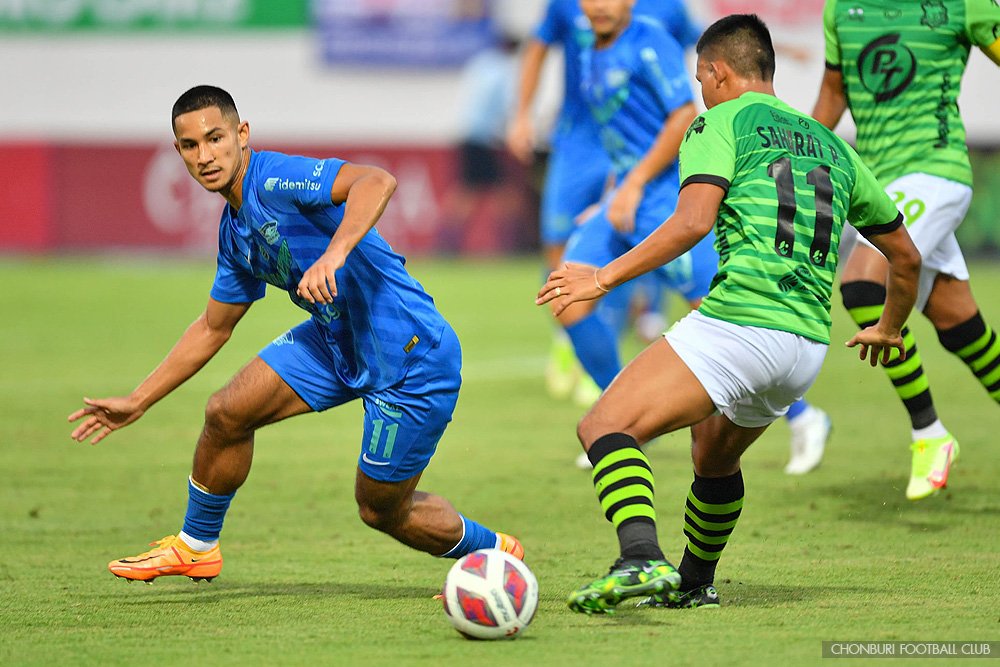 In late December of 2021, Faiq was unveiled as the first football player from Brunei to feature in the Thai League, and as Chonburi's new number 11. 
After signing for the Sharks, he went on to record four assists in 14 appearances for the Thai side in the second leg of the 2021/22 campaign. 
"I'm really grateful for Chonburi, and the coach to give me a platform to show what I can do," said Faiq as he turned behind to look at the squad. "I thought I performed well in the last six months but I also feel like, not making excuses but, I didn't play the first half of the season." 
"So, I was still trying to fine-tune my feet during the games. I got some assists but I think I can do much better." 
With a full pre-season under his belt and the Thai League commencing in a few weeks, the 24-year-old has a chance to rewrite the wrongs from the past few years. And, more importantly, he'll get to show people who the real Faiq Bolkiah really is.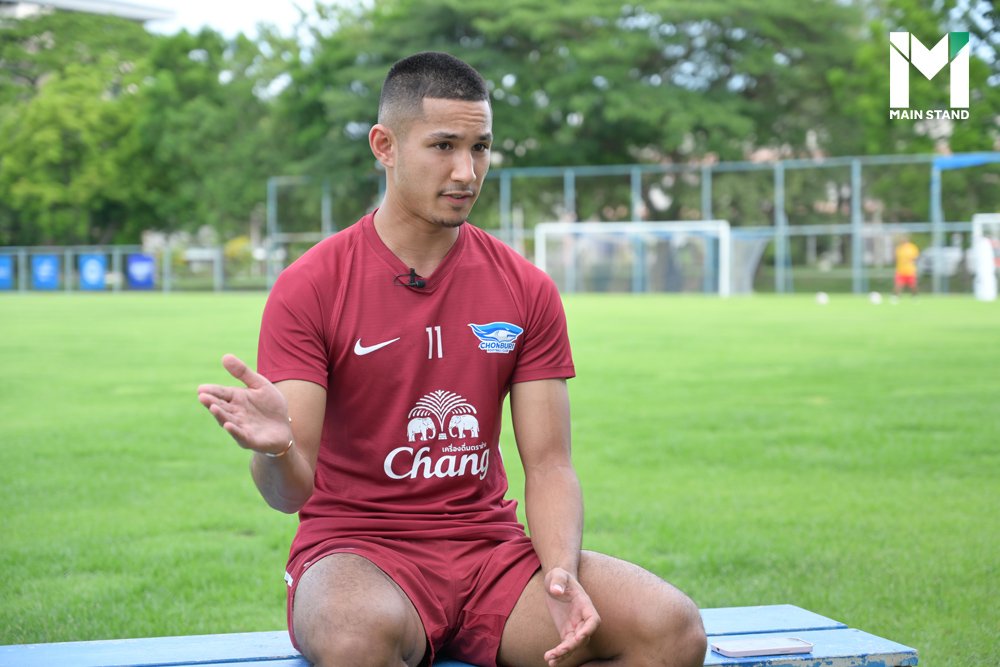 "It has affected my career," admitted Faiq, when asked if his reputation has distracted people from seeing him as just a footballer. "With the clubs in Europe, and definitely at the last club I was at in Portugal, it had [an effect]. I've seen it as clear as day. That's why I made the decision that I wanted to play and that's the most important thing. I don't care about anything else." 
"I want to show everyone that I love football. This is what I've wanted to do since I was young. I've been playing it since I was young at a good level. I just want to show everyone my qualities and what I can do, that's it." 
"Whatever people write, I would say I'm a very simple person. I'm a very scheduled person. I have the same schedule every day. I like to focus on football." 
"There's definitely a balance in my life. I do like to enjoy myself as well. Obviously, you play, and you need balance." 
"I would just say I'm relaxed and anyone that thinks differently, they're wrong. That's just me to be honest." 
"I'm just focused on my football at the moment. That's the most important thing. I'm excited for this season. I feel good right now and hopefully I can have a good season." 
As he concludes his interview with Main Stand, Faiq heads straight back into the locker room to get changed for the evening's training session. Call him 'prince' 'wealthy' 'rich' or whatever, he doesn't care. He's committed to football, and football only.