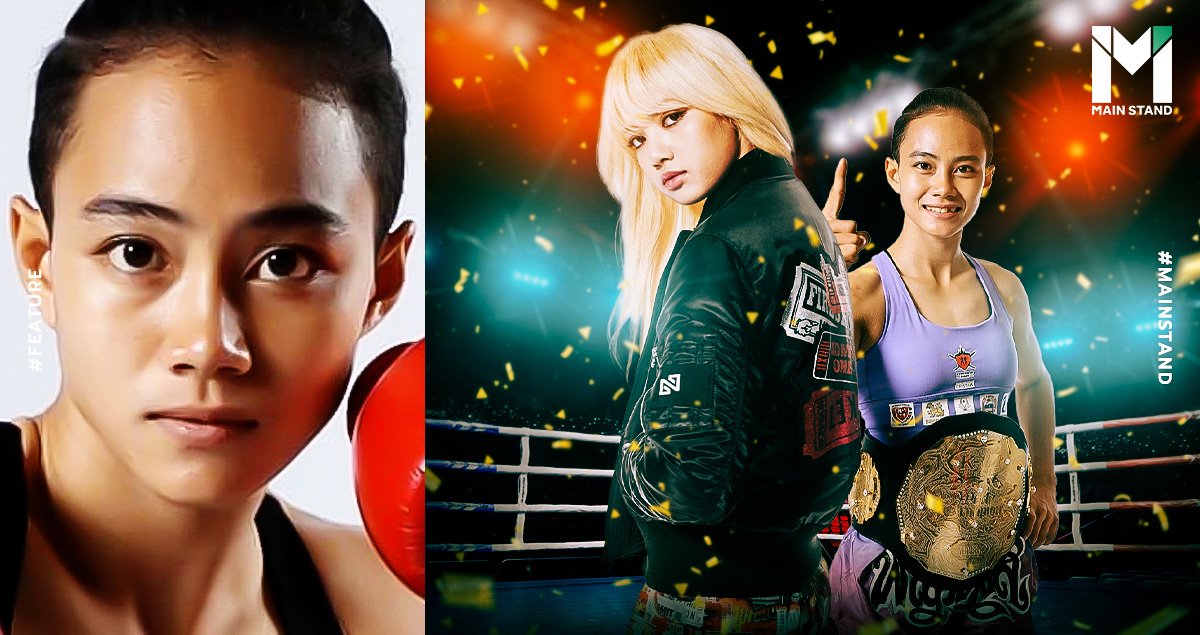 Lisa-Lalisa Manoban, a member of the world-renowned girl group BLACKPINK, has gained fame in the K-POP industry through the music that she's produced. 
However, another member of the Manoban family uses her abilities in Muay Thai, a major cultural export of Thailand, to make a name for herself. 
Through the beauty of her Muay Thai form and the power of her attacks, the name Janthakan Manoban or 'Phaya Hong' has gained recognition not just among those in Thailand but also internationally. 
Main Stand will present a story of a young lady from Buriram who aims to help grow Muay Thai's global recognition. 
The journey
Phaya Hong's journey in the boxing ring started because of her family's economic situation. Her mother was the first person who invited her to try Muay Thai in hopes it could help alleviate the family's hardships. Despite nobody in the household having a Muay Thai background, Phaya Hong didn't think much at 9 and followed her mom's request. 
After completing a month of training at the Sor Suttichai Muay Thai camp, the Buriram native finally got to fight competitively in the neighboring province Nakhon Ratchasima. Her hardships and mixed results were discouraging, but her fighting spirit helped her power through and eventually claim her first championship at 13 years old.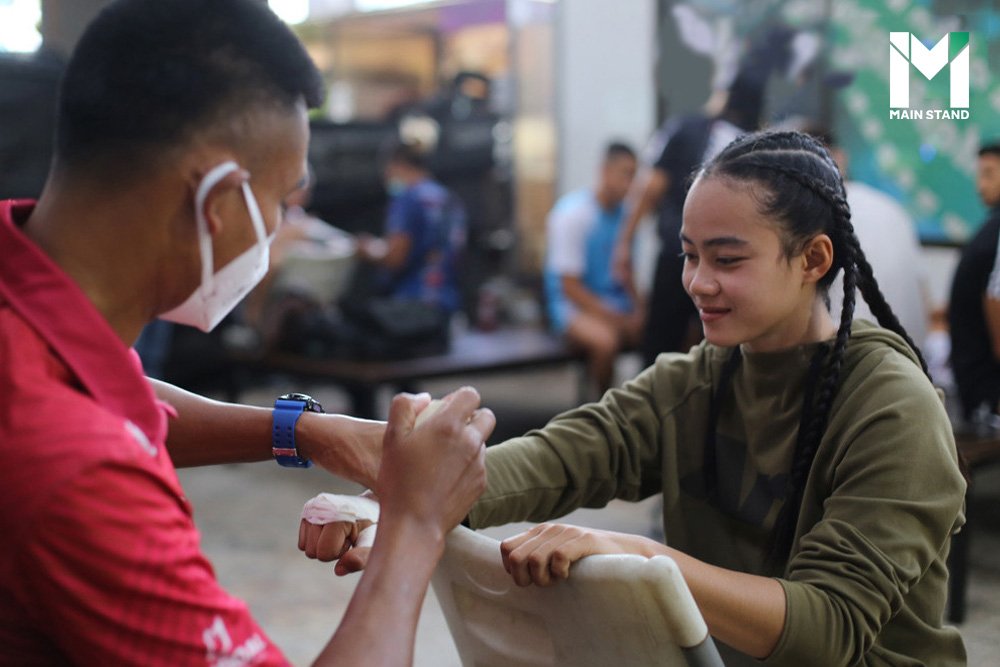 Phaya Hong swept gold thrice in the International Federation of Muaythai Association (IFMA) pin weight class. Two fights took place in Thailand, while the other was in Turkey. She also claimed the World Professional Muaythai Federation (WPMF) championship. 
Furthermore, she has gained international experience with over five fights in Japan. She made history last month by becoming the first-ever female Thai fighter to win the K-1 World Grand Prix after coming out victorious in the 45-kilogram weight class. However, she's not settling for just boxing abroad; her ultimate goal is to compete in the Olympics. 
Apart from her ferocious fighting style, which includes a wide range of aggressive attacking moves, Phaya Hong is also prominent for her exquisite display of the Wai Kru ritual.
Size doesn't matter
The 155-centimeter fighter accepts that her physique has never been to her advantage. Instead, her endurance is the secret behind helping her take down more prominent fighters. On average, boxers cover 10 kilometers per session, but Phaya Hong doubles that. Because she didn't live at the training camp in her youth, she had to run there every evening, strengthening her endurance and making her a more formidable fighter. 
Phaya Hong's primary go-to weapon of choice is her deadly kick, which comes in handy against taller and heavier opponents.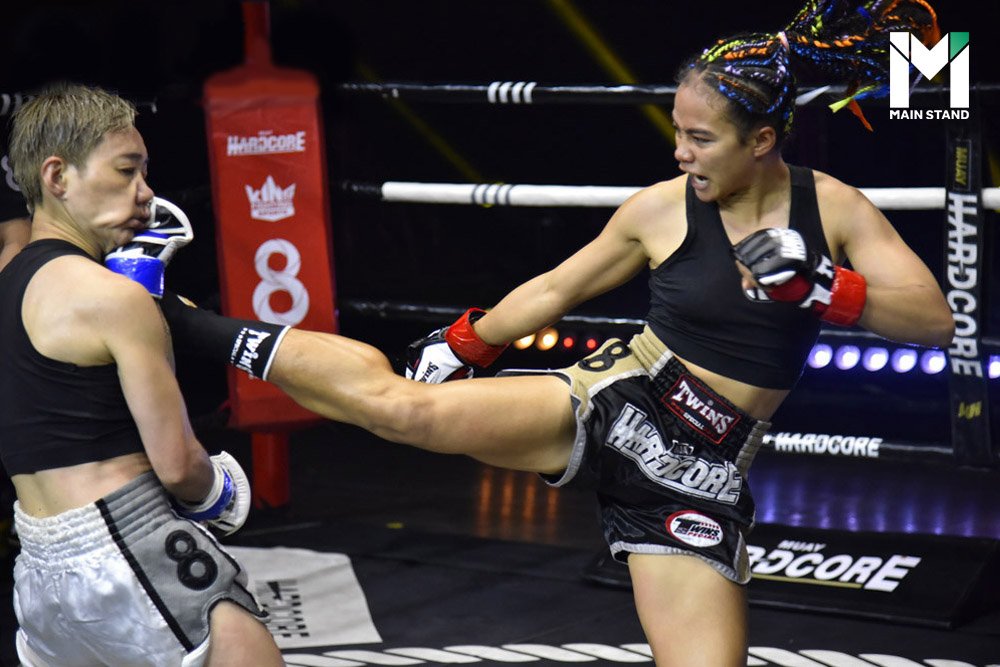 Phaya Hong recalled a time when she was 13 and won her first Gold medal in the IFMA event. Back then, she weighed in at just 40 kilograms and had to fight up to the 45-kilogram weight class. Her team did everything, including forcing her to drink lots of water and even stuffing rocks in her pockets for her to make weight. 
Despite fighting against heavier opponents, Phaya Hong overpowered everyone in the tournament and cruised to her first gold. 
Lisa BLACKPINK's cousin?
Janthakan shares a last name with the famous K-Pop idol Lisa of BLACKPINK has further raised intrigue in her performance and rapid rise.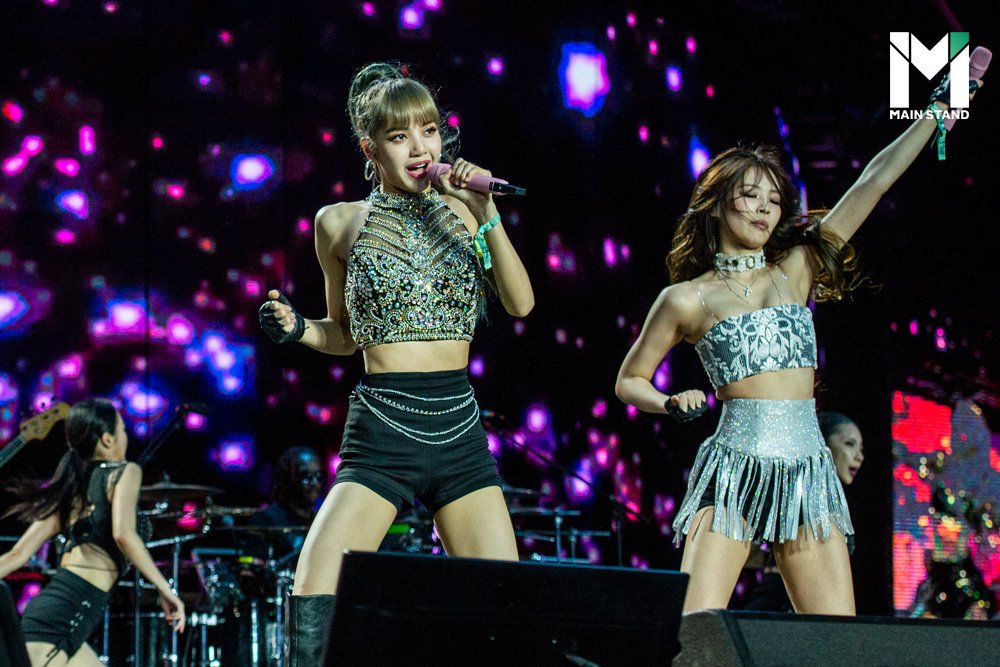 Janthakan revealed that she is related to Lisa, a distant cousin from her dad's side. Unfortunately, the two have never met in person because Lisa has been abroad since they were young. 
Ringside assessment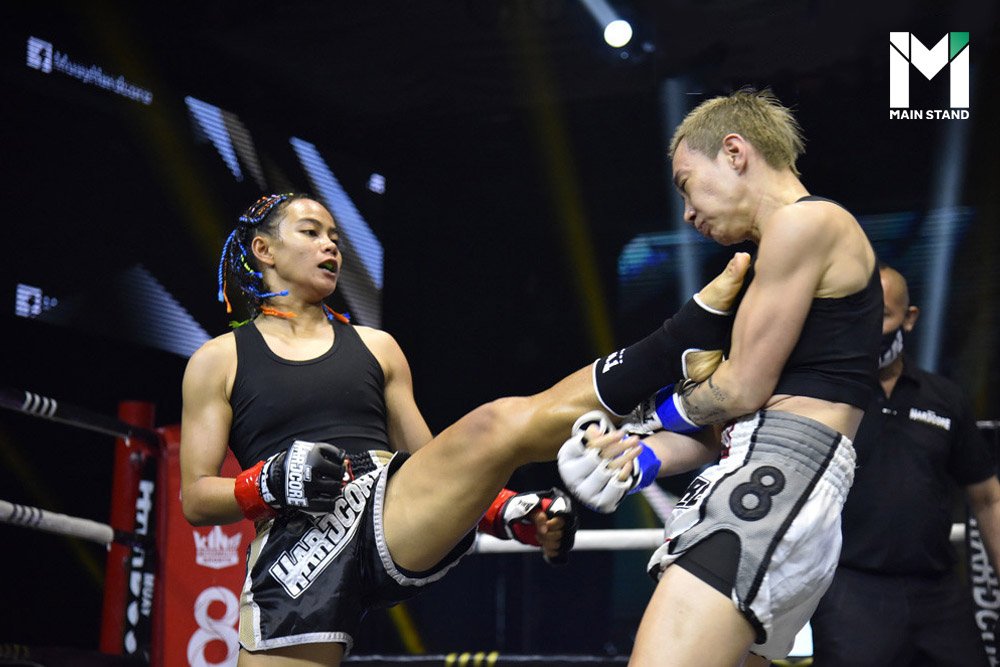 "Phaya Hong is a boxer with a fighting spirit and never gives up," shared Lieutenant Colonel Somros Kamsing "She always gives more than 100% in every fight and training session. She has a big heart, as someone who has trained her for a long time. Every time she gets in the ring, Phaya Hong only thinks of coming out victorious."
The Lieutenant Colonel is the brother of Olympic gold medalist Somrak Kamsing and has always been by Phaya Hong's side in multiple fights in Japan. 
Preserving the past, striving for a better future
Besides defeating her opponents inside the ring, Janthankan has won over the judges' hearts in 'Wai Kru' events. The historical ritual dance has been performed often before fights since the founding days of Muay Thai. Phaya Hong's mastery of this art is evident, as she won a prestigious award in 2020 for her outstanding ability.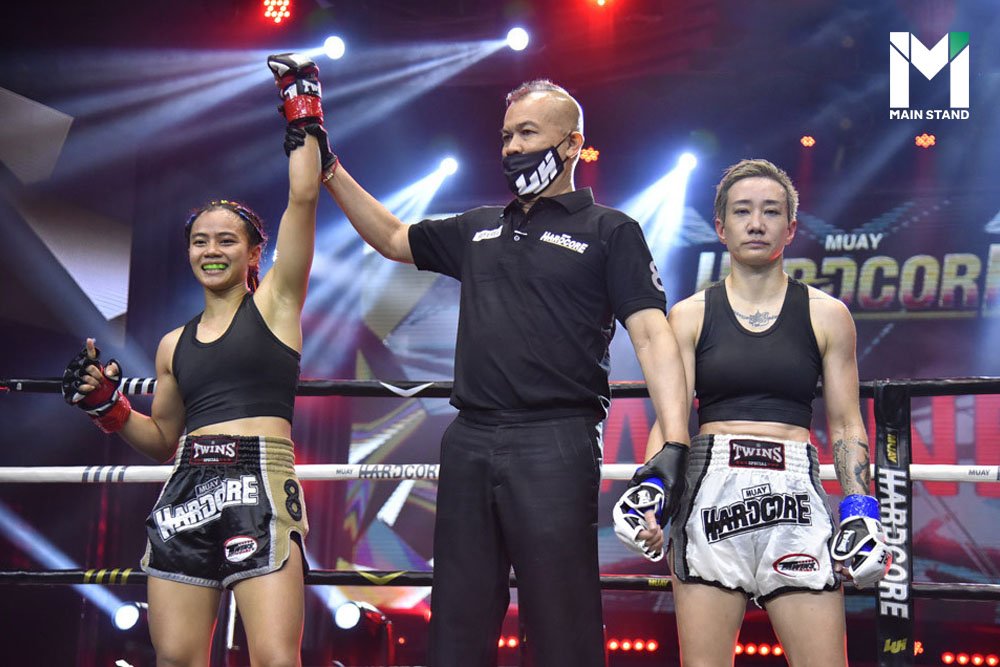 "I never dreamt I would win this award," said Phaya Hong. "I've been boxing for a long time and other than the trophies I've won in the past, I've never won anything else," she said. "Wai Kru is a way to preserve a long-lasting Thai culture from disappearing. I have learned various Wai Kru forms from my teachers, and I also study them on YouTube. In the modern-day, Wai Kru is done so quickly, and no one cares too much about it.
"I make sure to use it in various cultural events in Thailand. In addition, in every fight, I try to ensure that I beautifully execute Wai Kru to the best of my abilities. I want to play a part in preserving the Thai cultural identity.
"I dream of one day winning an Olympic medal in Muay Thai, but right now, I don't know where to restart yet."
Janthakan has also been a strong advocate for gender equality in the sport. 
"I want to tell [people in the Muay Thai industry] to reconsider how they view female boxing," said Phaya Hong after winning the 2020 Wai Kru Award. "Female fighters can make fights entertaining, no different from male fighters. In Japan when I fought there, I've seen female fighters get as much recognition and fame as male fighters."
Phaya Hong's attitude and perseverance have enabled her to fight through multiple obstacles throughout her life. From growing up in a low-income family to being shorter than most of her opponents, she's powered through everything in front of her. So the name Janthakan Manoban shouldn't be remembered only as Lisa's distant cousin but as the name of a rising Muay Thai fighter who's on her way to winning an Olympic medal.